Why website discovery is must?
Have you got a beautiful designed website and tried marketing but got no or very less leads?
Is your website ranking for some keywords but have no or very less leads coming in?
You might have done everything right by getting the most beautiful design and wrote all about what you do, how you do it, mentioned all your services, vision & mission statement but still no leads. 
What the heck are you doing wrong?
You have not spent time uncovering your target audiences, building your benefit statements, unique value proposition. 
You need to understand your target audience needs and pain points
In this blog we will uncover what exactly a web consultant do during the website design discovery process. 
In the website design process, website discovery is the primary step a website consultant takes. 
He asks you right questions in the discovery phase to understand your challenges and pain points along with your goals. 
He then diagnoses your business problems in the research phase, in conjunction with the pain points and needs of your target audience.
It does not make sense to skip doing website discovery, and when you no longer have organic traffic then go back to your website consultant asking what did you do wrong. 
Spending thousands of dollars trying to market the dead website will not get you any leads, unless you have done thorough discovery, research and strategy; as these three steps forms the SOUL of a website. 
Website discovery should be done right at the start to avoid losing time and money
It is a must for every business to understand
Your web consultant hear your personal story and then connect it with your strategic website design to build a story telling design. 
You know what, a story can help you sell same service and product at 10x the price. 
He listen to your WHY statement. If you have not uncovered it yet, he helps build one for you after hearing your story. 
Coz people do not buy "WHAT" they buy "WHY"
Let's see how website discovery is done?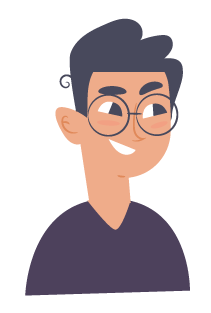 Meet our Web Consultant, Raul. 
He comes across situations where a client approaches him and wants a great web presence but starts off with costs and not direction.
Most clients are in the dark as to what constitutes a great website design process and the steps taken.
Raul should act like the doctor and not like the chemist. 
As a business owner, you have to be forthright with your web consultant and listen to what advice he or she will give you about the web design process.
Do the discovery first and start on the right path to a successful website.
In website discovery, his aim is to answer three crucial questions, among many others.
These are the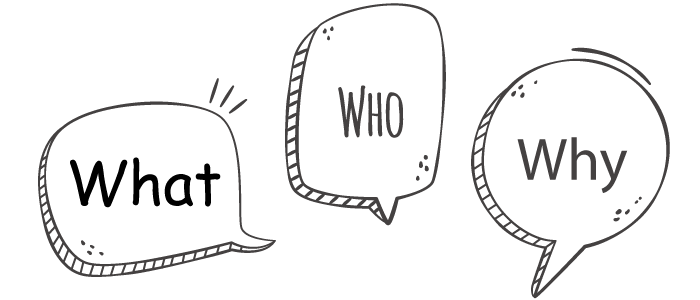 He does not focus on "HOW" questions because that is effectively spelled out in the website strategy phase.
Creating a website that is aesthetically pleasing, functional, and effective is the most important part of the web design process.
In web design, a web consultant must approach this part with professionalism.
The goals of the client are paramount. This is why "Discovery" is the most important step when it comes to web design.
Of course, a lot of website research is required in order to create a website that will bring in traffic and have a high conversion rate, and so is the strategy, but these come after the discovery phase.
In this series, we are going to look at the web design process one step at a time starting with discovery, and the questions that need to be answered.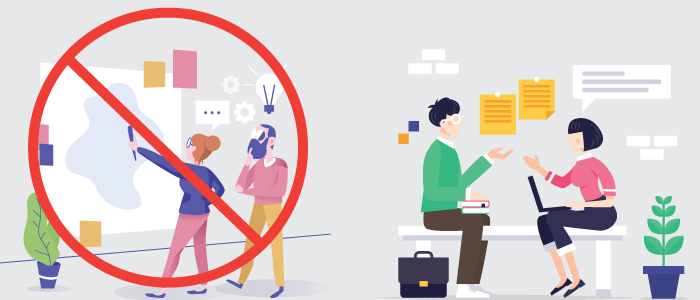 In web design, you do not just go into creating mockups and imagery in Photoshop, convert to HTML5 and then claim that the website is beautiful.
You need to stay off the screen and do some discovery.
Here are some crucial aspects that you must address.
1. What?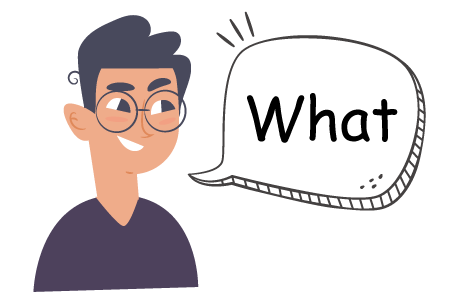 First, you need to address the "What question" in detail.
In order for Raul to do a great job for you, he has to stay away from Photoshop and getting design concepts that are not guided by relevant information. 
He has to get that crucial information so he can deliver a site that is functional, aesthetically pleasing and converts.
He needs to primarily know what you do, and this is where you come in and give him information such as:
Let's take a couple of examples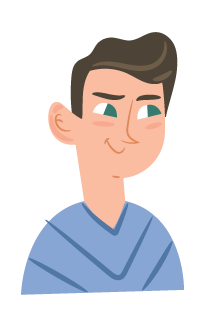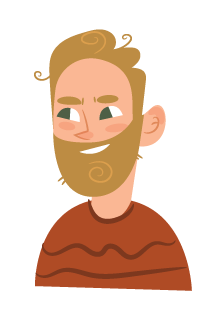 So John goes to Raul and asks him for a corporate website, and like most clients, his primary concern is how much it will cost. 
Raul decides to ask John a few questions.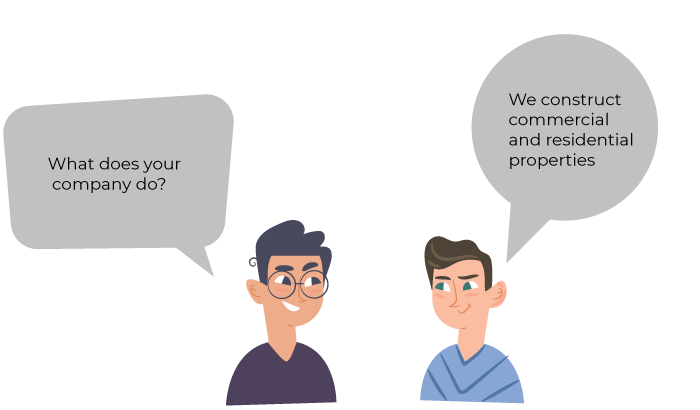 ---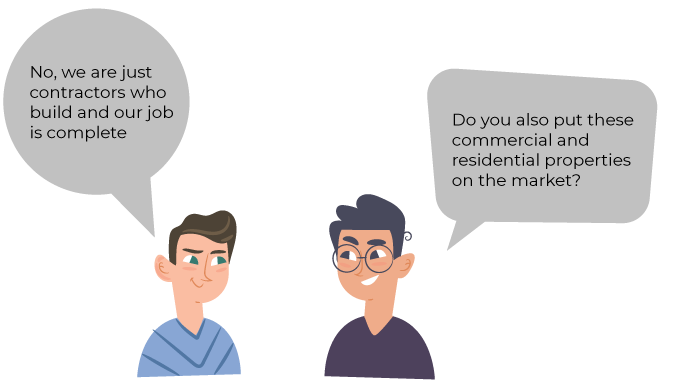 This gives Raul the insight that John is a B2B service provider and is not concerned with the sale or leasing of these properties on the website.
Armed with this initial information, Raul knows the scope of the website and how big it will be. 
If John was involved in leasing or selling, then a feature would be added for the listing of the units.
This lets him know the target audience and all we need to concentrate on are the projects that he has completed.
Now let us move on to other client Mark
The initial question asked is how much it will cost to build a website for a school.
Raul respond like before and say he has to ask a few questions first.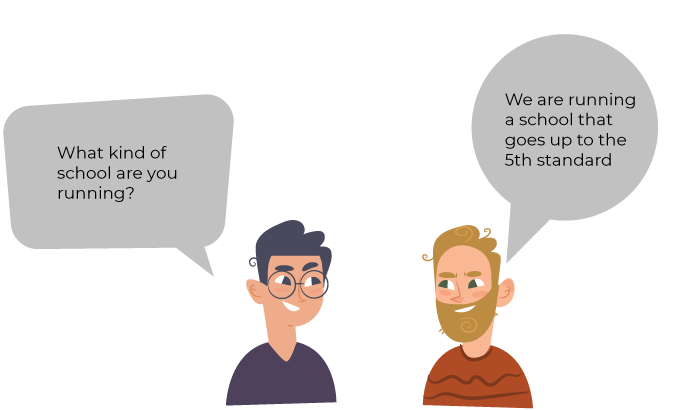 ---

Raul already has an idea of the target audience that Mark is looking at. 
He is looking at parents of children who are above 3 years up to about 10 years old.
The initial questions posed to both clients allow us to structure our subsequent question according to their niches. 
Some will be identical and others will not as each niche has different needs when it comes to web design.
Some of the questions that we may ask are like:
Need not to worry if you do not have a UVP or an elevator pitch yet. We build this in our website strategy phase. 
Now we have had a look at what the client does and it is now time to look at the target audience, who we have aptly dubbed the "Who".
2. Who?
There is a saying that goes that
Audience comes before the product or service.
This is a truth in the digital universe. The target audience comes first.
You need to understand your target audience so you can create a product or service that will fully resonate with them.
You are in a niche that has a big envelope, so how do you come to that letter that connects. 
When you are looking for a web consultant, the discovery will bring the "Who" out clearly.
There are many questions that must be answered in the website discovery phase when it comes to designing a website.
It is absolutely crucial that this phase is taken seriously.
Listen, Listen, and Listen well.
Web designers and consultants have the tech and design knowledge that the client may not have. 
They do not go to the discovery meeting to impose their superiority in web design.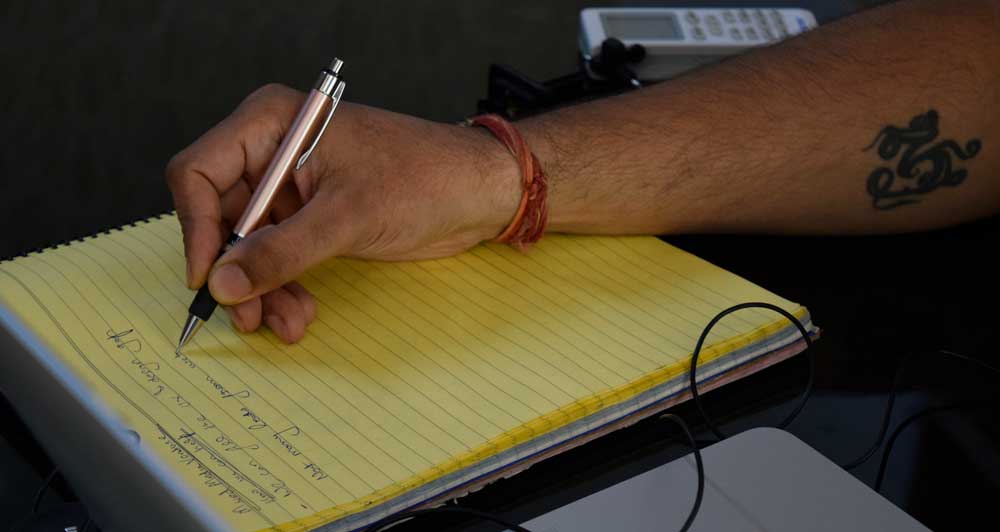 They get into the meeting to listen to the client.
Their suggestions will come later after they have gathered the facts from the client. They take notes & simply record the whole meeting on a Smartphone or Dictaphone.
They have to know the very last detail that the client has to offer about the website and the objectives it should fulfill.
The basics of discovery dictate that they have to know what their clients want in order to be more effective.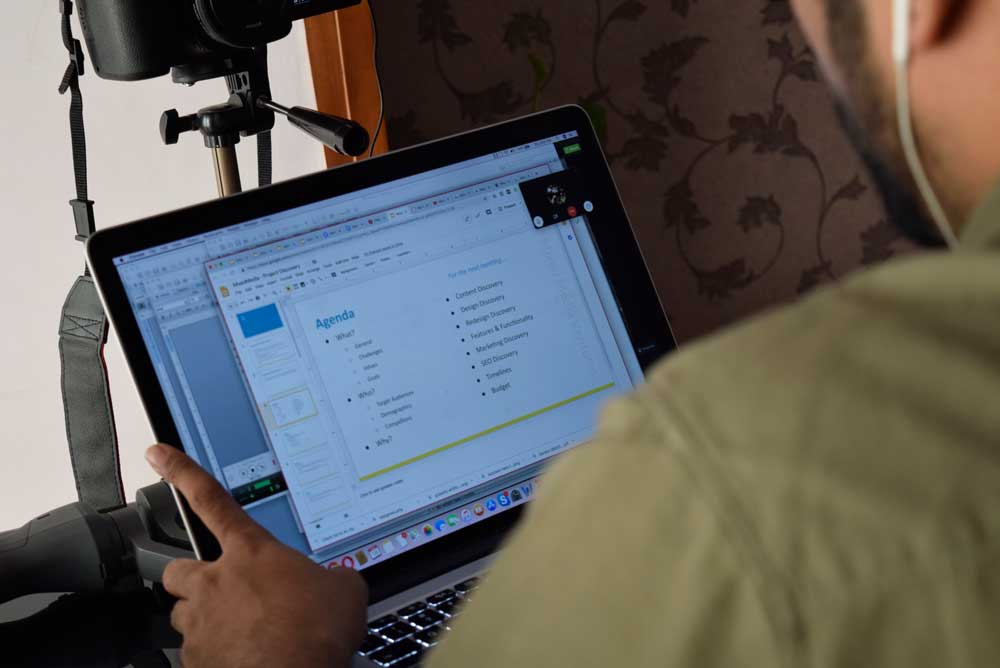 If the client is not geographically near, there are many chat applications that can be used, email conversations or even talk on the phone.
But in all situations, a web consultant first listens to the client when they start a discovery session.
Anyway, we have digressed a bit; let us get back to the target audience.
In knowing "Who" we are talking to, we need to understand their demographics :
These two react differently to the design of a website. If we are targeting mature people and put content that is for younger people, then we will have lost our mission.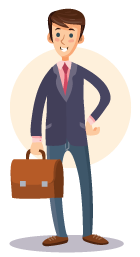 Now knowing that John, in our earlier example, is a B2B service provider and will not be talking to the end buyer, we know the website must talk to high profile investors. This dictates that the design is classy, sophisticated, professional and minimalistic.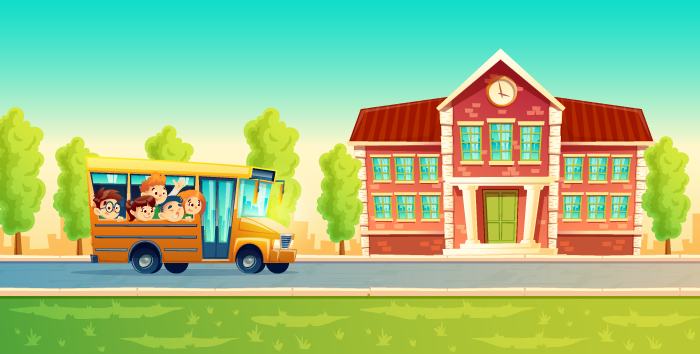 In the case of Mark, we will be creating a website that is suitable for a primary school and we will target elements that this demographic enjoy. Fun features and interactive elements appeal to parents of children of this age.
The questions that we are addressing will help in building the user personas who will ultimately determine the web design that provides a converting user experience for them
We must know –
These are very crucial in the website discovery phase.
Your child has reached the age of 3 and you are looking for a primary school; you have the budget to take the child to a good school, so you are looking for the best.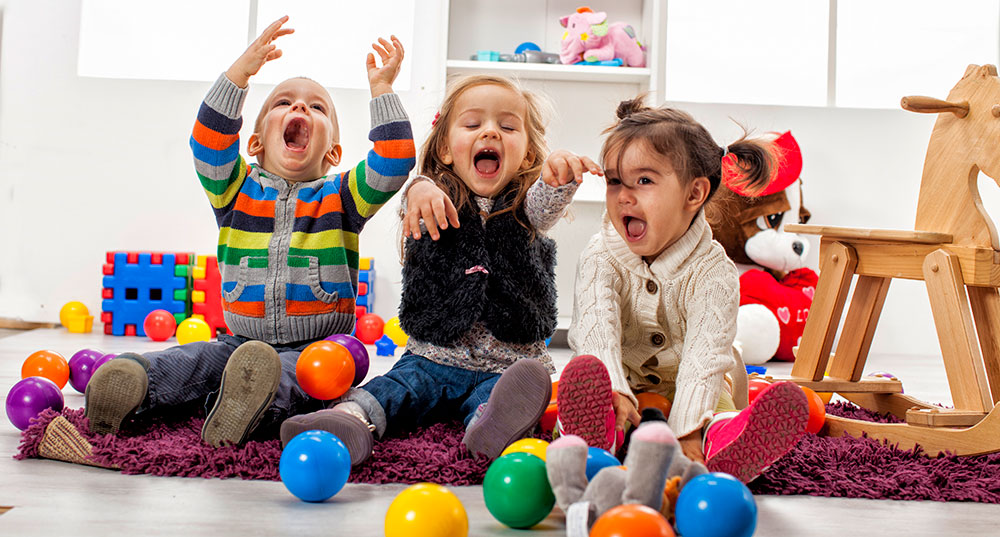 So you go online and get to a site that has a large banner showing kids who are having a fun time playing with each other.
Then you browse through easily and find out the academic curriculum that they are taught in the school.
Straight away, you realize that this is a holistic school with great curricular and extracurricular activities in the school.
When it comes to achievements as a school, you see that they have won many awards in competitions.
The school regulatory board has given them a #1 accreditation rating.
You go through images of the school and get an idea of the infrastructure that they have
You read and watch testimonials from parents who are very happy with the school
And finally, you see that the fees fit perfectly into your budget.
This site is well organized and connects with you to solve your problem<
This is a perfect example of a website that was designed based on dependable and credible information gathered from the discovery phase.
You should cooperate with website consultant or designer and do proper discovery so all aspects of the business are covered. 
The web consultant will listen to you but do answer any questions that he or she asks with clarity and transparency. 
In order for your target audience to connect and love your website, you must pay great attention during discovery.
NOTE: A discovery meeting is detailed and can last up to 4 hours. If the meeting is to be done remotely on the phone, the 2 or 3 sessions will be required.
3. The big "WHY"
In this phase, we need to know why you need a particular website.
We need to address this in the discovery phase.
Most people will think that it is self-explanatory, but even when designing landing pages, the "WHY" is very different in each case.
Some want email signups, others want sales.
The "WHY" statement addresses the fact that you are offering a particular product or service so that you can give measurable benefits to your target audience, and get certain results in return.
That is simplified, but many people struggle with this question so much.
Why?
Without the "why" then you might as well close shop because no business can survive without the "Why". This is why it must be thoroughly explored and defined in the discovery phase.
People don't buy "What"; they buy "Why"
The discovery phase will set you apart of the flock done well.
Storytelling to connect with your target audience
A story can sell same service or product at 10x the times. 
Frankly, if we do not know your story then we should not even start designing the site.
And why is he doing this?
He believes there is a need for long-lasting infrastructure; our ancestors built monuments that have survived wars, environmental degradation, and other calamities for more than 1000 years. 
However, in today's times, it is considered an achievement if a building reaches the age of 100 years.
The objective of John is to use the same ancient technology in order to build structures that will last for thousands of years.
That will be the one quality that will set him apart from his perceived competitors.
Let's take example of Mark, who wanted to do a website for a school, after asking him series of questions more specifically "Why", the owner of the school said, as a child he always wanted to be in a school that embraced practical teaching methods and not the academic methods that only concentrate on giving mental acumen.
Everybody, especially children learn much faster when they are doing things practically. 
Tell a kid 1+1=2 and he may not understand. 
But give him an apple and then another and he will be happy to get two apples and he will know that 1 and 1 equal two.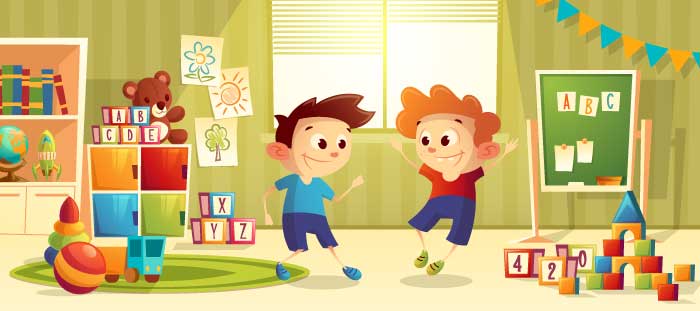 He wanted a school where practical knowledge was that set people apart and not their mental ability.
When learning in school, you get to know your teachers and their teaching methods, but in the real world, you will be dealing with a lot of people and very many things on a daily basis.
So Mark says he needs a school that exemplifies practical learning methods.
That is why this school has a collaborative learning environment even if it resembles a playroom. There are no classrooms, there are playrooms.
It is true that all children love to play and this can be used as a tool to teach them in a practical manner.
The teachers are not seen as autocratic, ready to pounce if you have not done the homework given last night.
They help you do teamwork and they are fun to be with. You like your schoolteachers more than your best friend with who you play every evening in the park.
Now, this is what we call thinking out of the box. And no doubt Mark has a strong USP, which no other competitors are doing in his demographic.
This is what will set his business apart from other schools and appeal to his unique set of target audience.
4. Expectations must be met
As techies, we know how to design websites, and we have to meet your expectations.
It may be just a simple issue of images or fonts, but the expectations of our clients have to be met. 
We are free to offer the tech information that we have, but we have to blend it in with what you want and what your target audience needs. 
What do your users expect from the website? 
That is crucial to the web design process.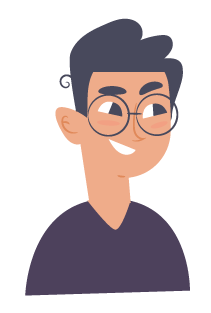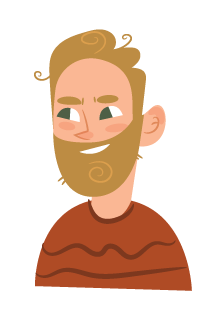 5. Value is the bait
Yes, the value is the bait that will bring in more customers.
We will ask the client what value he or she wants to offer prospective buyers.
What do you do that puts you apart from others in your field?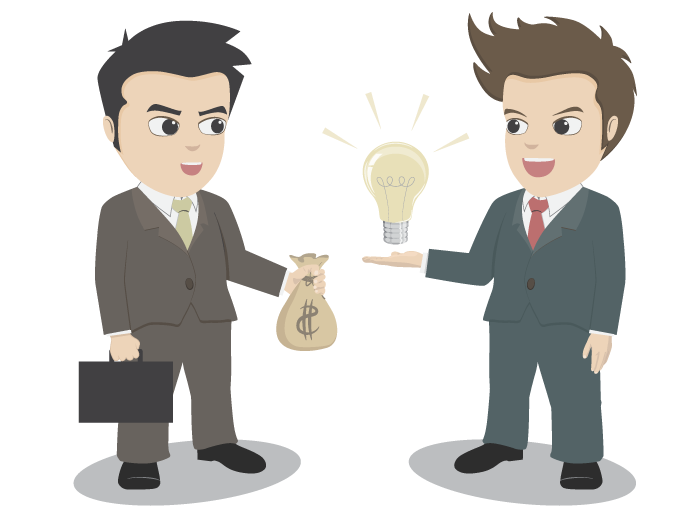 When approaching a new customer in discovery, we have to put our best foot forward. 
We must be ready to offer you value, which will be passed on from your business to the buyers.
Customers have a wide range of questions and we see how best to give top-notch products and services through the web design.
When we look at a client's business, we need to know why and how the design will add value for the target audience. 
Competition is part of business in the digital world. 
That goes without saying, so we have to know how to be better than competition and beat it.
In our website research phase we see exactly what your competition is doing,. 
What keywords are they ranking for in google, from where are they getting the backlinks. 
What are they doing in social media? 
What sort of posting are they doing?
We then do the SWOT analysis in the website strategy phase for top 3 competitors and for your business.  
Proper discovery and paying attention to every detail, plus some "digitized" input will add the requisite value to the website design.
6. The yardstick: How do you measure the success of a business?
This is tricky, especially in the discovery phase. 
We want measurable and actionable directions as to how the website will be designed. 
It is not an easy feat and many designers do skate over this.
We have to project and measure the success that you want to achieve via your website.
How do you do this?
We need to have some sort of data, like – 
How many leads do you currently get?
How do you get those?
What is the your current revenue?


Then we set some SMART goals. 
Where do you want to be in 1 year from you?
Where do you want to be in 5 years from now?
Unless we do not know your goals we cannot help you build a strategy and the growth plan. 
7. Evaluating the competition.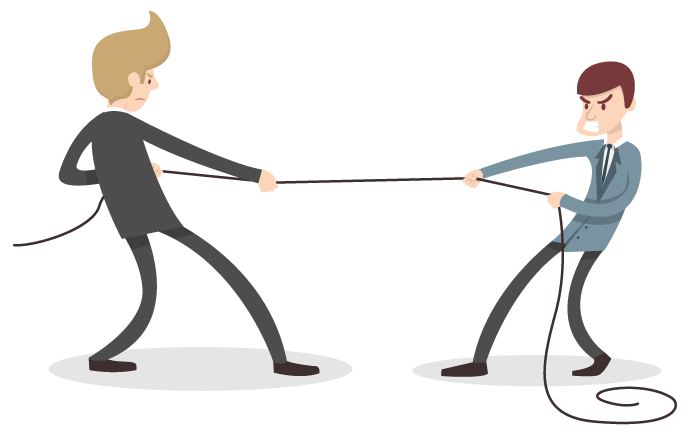 It is a no-brainer! Every niche has a lot of competition. 
But what is it about the products or services that will put the client apart from the rest? 
In discovery, you really have to exhaust this issue.
Competition is always there, but we have to look at how we are going to create a website that will put you above all others. 
This is only done after doing the in-depth website research on your competitors.
In discovery, we still have to tie a lot together. 
We have all the information that we need to create a wonderful website for you. 
However, we need to know if you want to have any functionality. How we will create it for you.
We want to give a complete and fully functional website to you. This means asking you about other non-traditional features that you may need. We need to give a full package.
There are several other questions that must be addressed in Discovery, although the above are the most crucial and here they are.
9. What about the content discovery?
Web design is not about just creating a site that has a great color scheme and some pictures. You need content that will convert the customers. Content that will quickly capture their attention and guide them down the funnel till they make a purchase.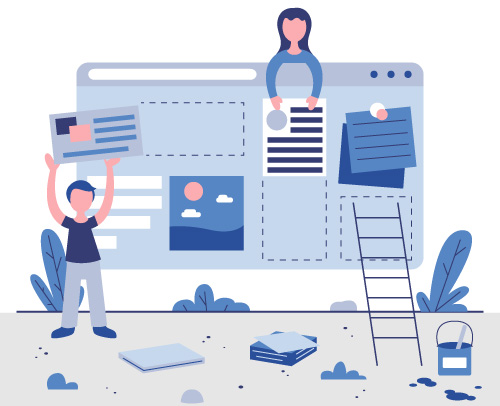 We have to ask you about the content strategy that you have. Will it be on the website or will there be a separate blog. Will you create videos?
John can have video walkthroughs through the construction projects he has done before to target the customers.
The same goes for Mark, who can add videos showing children having a great time at the school.
Video content is a powerful medium and can work well in many niches. Discovery has to address these issues.
Poorly written or designed content can break a business so several questions have to be answered during discovery.
Click here to download all questions that should be addressed in content discovery.
This topic is explored in detail in the "Content Strategy" blog post.
This is a no-brainer. We cannot proceed with web design if we do not do discovery for the design.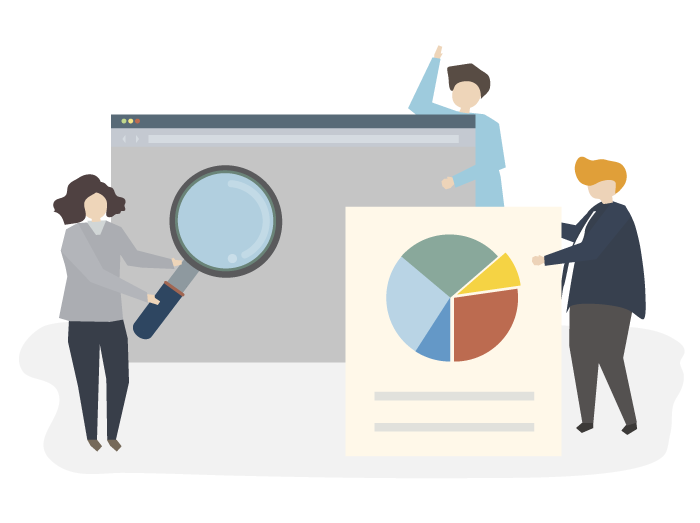 Remember that the design is the one will determine the user experience, which will convert potential customers. If the UX design is not properly discussed, it can break a great business.
As mentioned earlier, the design of a website for John will require a more professional design that is suitable to the corporate customers or investors that he is targeting.
Mark will require a design that will appeal to children and their parents, with vibrant colors, large fonts, images and videos of children having fun.
The design discovery is the one that will inform the full design of the website.
Discovery is not just about getting information from you. It is also about knowing what we can do to meet your needs.
a. Design
This is the first time that the client will be approaching new customers.
The design of a website has a great influence on how prospective customers react.
As a web designer, the design, informed by the information we got from the client, is very important.
b. Identity
The identity of a customer is most important. 
When looking at identity, it is not about the logo or colors. 
It is the intrinsic image that is put in the products or services provided. 
Nike just has a simple tick, but the identity is global.
All the important design aspects will be completed in the design phase. 
This is an important aspect since the design will affect the impression that the target audience gets. 
If it is good, they will come back, if not, then they probably will not.
Click here to download 136 questions that should be addressed in discovery.
11. What if you want to redesign your old website?
There are many things that can make a client require a redesign of an old website. They may be aesthetic or functional. For example, a website that is not optimized for mobile phones requires redesign to improve usability.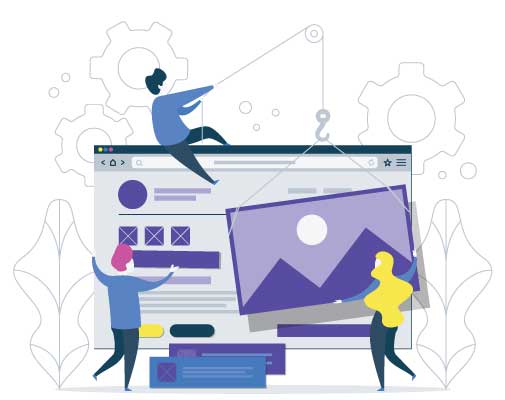 Discovery is very important in the redesign of a website and certain factors have to be addressed in the meeting
Basically, we have to justify the redesign during the discovery meeting.
There is a lot of data we need to collect from the old site before we actually start the redesign.
Click here to download all redesigning questions/checklist that should be addressed in discovery.
12. Getting the Features and Scope right
The features and scope of a website are very important since they improve functionality.
If you look at John, he probably does not need his clients to create a membership account for logging in to interact. The website should just give information so the target audience can content him and create a deal about better construction.
For Mark, it will be necessary for children to create accounts so they can communicate with their old and new friends after they finish the vocational school term. And parents can download their child's report card.
What are the features that will go into the website? This has to be carefully addressed in discovery so the website achieves its full intention.
These are just some of the major issues that are covered when doing discovery targeted at Features and Scope. Getting the Features and Scope discovery right will mean that the site will resonate well with the target audience and also function effectively.
Click here to download all features & scope questions that should be addressed in discovery.
13. Discovery in marketing has to be done right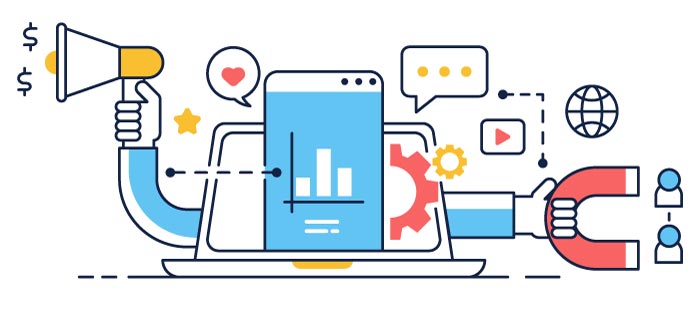 Running discovery in marketing is all about discovering the channels that will be used to market the products and services. This is important since it will affect how the site is to be designed.
Once more, going to our two clients, the marketing channels that John should appeal to corporate structures. This means that the social media channels will not be as important as blogging.
Mark on the other hand will perhaps address blogging and heavily rely on social media with images, videos and frequent updates. This way, parents feel connected and the school will have consistent children coming there in every session.
Marketing discovery will also address the target audience discovery mentioned above, because of coming up with channels that target specific personas.
This is another crucial discovery process and should be explored carefully. The use of data will be important in this phase.
Click here to download all marketing questions that should be addressed in discovery.
14. Search Engine Optimization (SEO) Discovery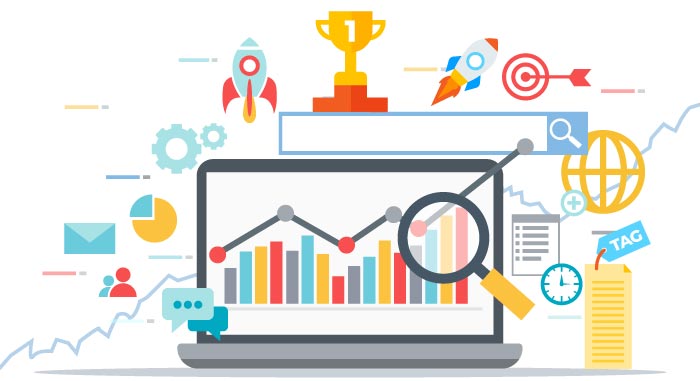 Search Engine Optimization (SEO) is the one that improves your "findability". This is the way in which the target audience will view the website being designed. SEO is done properly by identifying keywords that people use to find any business, and the creating content using the keywords.
In SEO discovery the most crucial aspect of discovery is finding the keywords to use in creating content. Now this is a tricky issue, because we have to do keyword research and find keyword with low competition.
Secondly, we have to think about the kind of tools that we will use for keyword research. There some top keyword research tools and these should be ideal to show you keywords, alternatives, the competition and a lot more.
Click here to download questions that should be addressed in discovery.
15. Conversion/leads in the website discovery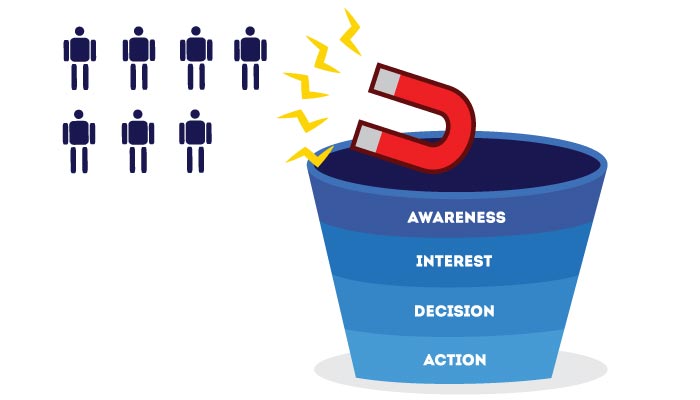 Many people do not think about this in the discovery session. 
They believe that a new website does not have any leads as yet and the discovery process is not important.
That is the wrong thinking.
We need to establish how you will be getting leads and how you store the data before the website is designed. 
This will inform of the lead generation mechanisms that will be put on the website.
A client needs to know how to get leads that convert and this should be discussed in the discovery part.
A website needs real estate on the Internet and technical details of the web design have to be discussed. The client needs to know which the best host for the particular website is.
John will need a smaller website and more relaxed hosting, whereas Mark will need a more robust option because of the many accounts that children and parents will open on the school website.
These seem like givens but they must be thrashed out during discovery.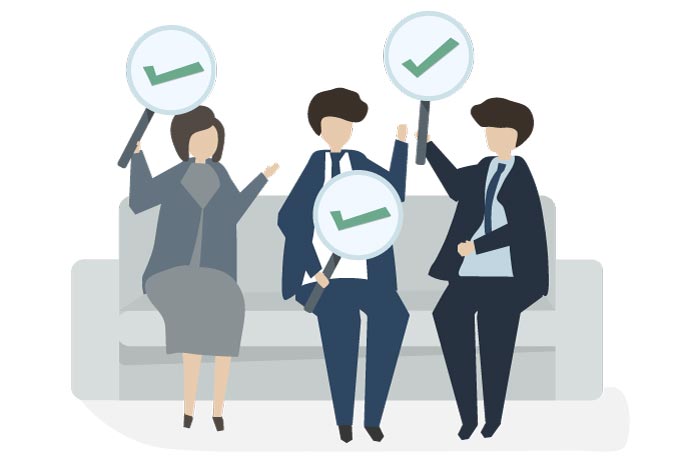 We have to know who will be responsible for the final phase of the website once the design is complete. John may need some legal representation taking a look at the website considering that he will be entering into binding contracts with potential investors. Mark may not need a lawyer there since the business is more like a family/social setting for children and no major contracts are involved. Once a parent brings the child to the school, she only has to pay the required fees and that constitutes the binding process.
This is a small but important step in discovery.
18. Budget & the timeline
As part of discovery, we have to know what the budget is.
Yes, it still boils down to that. We cannot have proper discovery without knowing what the budget is.
Is it a one-time design project?
Will there be marketing aspects?
We have to ask the client about the financial aspects of the design process.
It may be cheaper to build a website for client A who does not require so much content on the construction website, as opposed to the school that will have so many features to keep parents and children happy and engaged.
We also have to discuss the timeline during discovery.
As a client, you may have a special launch date for the website and the designer has to be realistic and advice on the earliest possible time for completing the website.
It is important to discuss the expected timeline with the client.
The discovery process is one of the most important stages of web design. This is the time that you get to know about every single detail that your client wants. It is a crucial stage before you even go into research and strategy.
Get to know all about your client, and you will be taking the right steps towards your mutual success.
There is so much exchange of information done in the website discovery and that is why we mostly record the meeting so that no details are forgotten.
Besides it is easy to keep discovery data in audio or video form for easy listening or watching while the research, strategy, branding, design, development, marketing, and SEO is being done.
We have defined what is discovery and how a web consultant act like a doctor to diagnose your problems – Do not think that going to the chemist is your solution. You may end up hurting your business.
Then we mentioned why discovery is important so that you don't spend thousands of dollar and your precious time making a website that brings in no results – You are in the business to make profits. Do it properly, right from the start, and realize your returns.
Finally, we mentioned how discovery is done. This first starts with identifying what your business is? What are your goals? And how will measure the success of your website? – This information will be of great help as we move to research and strategy.
Then it's important to identify who are your target audiences? What do they want? What are their needs? What are their demographics? What are the pain points?
Thereafter you must answer "why"? Why your customers should buy from you and not from your target audience? What values do you provide? Why are you doing this business?
Knowing your competition is a must. You must keep an eye on what others are doing and then offer services and products that have more benefits and features than your competition. You should know your competition weakness and strength.
You must define the scope with a list of features and functionality that you need on the website
You should do effective content discovery of the content that you will be posting on the website.
Thereafter you should mention what sort of design you need, color scheme and given reference websites with like and dislikes about those. If you are redesigning then you must know the stats of your old website along with what you want to keep or remove from the old website.
In the end, you must state the marketing needs and where all you want to market the website. Along with the SEO needs and keywords you wish to rank for.
If you do not mention how you will capture leads and where you will store them, then all your efforts will be futile; when you start getting traffic and your mailbox gets choked with and some crucial inquiries end up in the spam folder.
Technical aspects such as hosting needs should be addressed and discussed as well. And if you don't mention who will sign off the project you might delay the overall launch of the website waiting for approvals and signoffs.
Make sure to mention your budget and timeline clearly so that your web consultant can build the right solution within your budget and timeliness.
Website Discovery will lead to proper research and strategy so you can have a website that not only addresses the needs of your target audience but also converts quickly to make you some profit. After all, that is why you are in the business, right?
That's it. I know this was a pretty long blog but hope you would have great insight now why discovery is very important.
If you have any comments or suggestion do write in the comment section below and we will reply it as soon as we can.
We will see you in our next blog post about website research. See you there.