For several years now, web companies have been ordering a redesign of their website after every few years or so.
The perception is that, by changing the look of a website, and then the business will get more customers and rake in profits. That a website that is following the trends of the day will obviously pull in paying customers.
Sometimes they have succeeded and at others, the whole redesign has failed miserably.
The reason that this has happened in the past is that most marketers and web designers do a redesign without coming up with a comprehensive strategy that discusses the potential effects of each change that will be made.
The 9 steps to a magnificent web redesign strategy are:
Get your metrics and analyze – this is where you first measure the current performance of the website and get to see the main areas that will have to be changed. Gathering and analyzing metrics allows for a focused strategy to be created.
Redesign your goals – After getting the metrics, it is time to redesign the goals of the website based on the analysis of the first step. Most of the time the goals will not vary too much, but due to the rapid rate of changes in the digital world, your goals may change a bit to accommodate said changes.
Redesign Branding – When changed goals, you will need to consider what elements you need to rebrand. Is it a logo, or is it just company colors?
Tone and voice – Tone and voice are part of branding but they have a separate class. This goes to the perception that the brand says. Whereas branding above is about the perception that users have.
Redesign Personas – With changes in the branding of the company, you will have to change the target personas. Remember that redesigning can be shocking to some people and drive them away. Recreating the personas afresh will make sure that the redesign is done in a manner acceptable even to the most sensitive customer, and you will lose none.
Protecting your SEO Ranking – Web Redesign can change your ranking because you are changing links, page URLs, backlinks and so much more. We go into seeing the more than 10 issues that you must address so that you do not lose your SEO ranking when you redesign your website.
Analyze the competition – As with any design or redesign project, a good strategy has to look at what the competition is doing. You have to stand out and differentiate yourself. Do not be a voice in a crowd, but be the voice that even the crowd stops and listens to. This means asserting yourself as a leader or finding an unexplored market segment to take advantage of.
Inventory of Assets – You must take an inventory of the assets that you had in your old site. Which ones worked, which ones need to be updated and which ones need a total redo? We are talking of assets such as content, human resources, tools and apps that you use, amongst others.
Radical Site Redesign Vs. Evolutionary Site Redesign – here we examine these two redesign methods and advice on which is the best and will give the best results. You do not want to miss this. Digg, Yahoo, and even CNN suffered the loss of traffic because they used the wrong one. Get to see which it is.
Redesigning a site without proper analysis of metrics means you may actually change a page that is performing well, thereby reducing its effectiveness with the new design.
Web redesign is about considering how the website is operating and seeing if there will be major or minor changes depending on the proper analysis of data and not a "gut" feeling.
1. Get your metrics and analyze them
You cannot bring effective change to a website without knowing how it is performing. Look at how the site has been performing for at least 3 to 5 years to justify which areas need change.
Some of the metrics that should be looked at are:
The number of monthly visits that the site gets
How long do customers stay on your website when they arrive?
How fast do they leave the site after arriving?
What keywords have you used in your content and how does each perform?
How many leads do you get in a month?
How many of these leads convert and become actual sales?
What traffic does each page of the website or blog bring in?
Do you have any pages indexed by Google?
Is the website usable for your employees as well as customers together?
How many times are sales canceled before payment is done?
How many times are forms abandoned before getting a lead?
You have to look at the metrics and other KPIs (Key Performance Indicators) before you decide to make any changes to a website.
Related Article: Insight into why it is important to have a fast loading website
2. Redesign your goals
Now that you have analyzed your performance metrics, you can start redefining the goals that your company will address.
Some of the goals will remain the same and others will change completely.
Here are some of the common goals that most companies address during a redesign
a. Market awareness and reputation
Sometimes a bad user experience can dent your business and you need to address this urgently when creating a redesign strategy. If you had lost customers, what can you do to ensure that you get them all back?
In this case, the content that you produce should be consistent with the redesign. If you have a great sales funnel in place and then fail to give users a great shopping cart, which keeps requiring or rejecting credit or debit cards, then you will lose customers. So you must redesign the site and make sure that you let the market know that the problem is solved.
b. Get to know your personas
You cannot have a great redesign strategy without addressing your user personas.
You need to identify who you are redesigning the site for. You need to understand what made them stop visiting or buying and why the redesign will bring them back.
You need to understand how other prospects or leads that have never been to the site will react to the redesign.
As with initial design, user personas in the redesign are necessary.
Read a more detailed blog about getting proper user personas.
c. Improve the customer experience
As we mentioned at the start, a bad user experience will ruin your reputation. The redesign must address how the user experience will improve and get loyal customers who will be repeat customers.
Identify areas where your user experience is lacking and make note of these. Identify ways to change them into better experiences for users.
Customer experience may vary from how fast they access your products and services, to a thing like having to search several pages just to get your contact and send you an email.
Worse still, the email was not replied for a whole week. This informs the kind of experience a customer has on the site.
Sometimes changing user experience may require staffing changes to improve how customers interact with your clients.
A prompt customer service improves the user experience and should be reflected in the redesign perhaps to allow live chats or internet calls.
The scope of user experience is very large and has to be carefully planned for and analyzed before a redesign is done.
d. Customer conversion
If there is anything that is hindering customers from completing sales, then it should be redesigned and improved.
Sometimes it can be something as small as a bad placement of "Buy" buttons and customers have to search your content just to find it.
At other times it could be a major thing like shopping cart software that is not working due to wrong integration to the website.
Another major issue that affects the user experience is the responsiveness of the site. Every website built in this day and time must be responsive or slowly frizzle into oblivion.
According to Google, 61% of users will NOT return to a site that is not responsive and 41% will immediately visit your competitors after leaving your site.
e. Website platform
This is something that many people ignore when creating a web redesign strategy. It may be time that you changed your host, hosting package, third-party software, and other technical aspects.
Redesigning a website and perhaps using obsolete apps and software will hardly make a difference.
We are not advocating that you abandon your loyal host who has been hosting your site for eons, but it would be good just to look into ways that some features can be improved to facilitate the new changes to the website.
Related Article: Redesign the websites with the Web Designing Company
3. Redesign Branding
a. Logo
Consider whether you want to change the branding on our website, redesign it or change it completely.
There are companies that have succeeded after changing their logo shape but kept their brand colors. Others have failed very badly after such a change.
If you are rethinking the logo should change, you better think deeply about is. It will involve interacting with current customers, getting their opinions.
This is not creating personas but finding out how they would react to any changes in the logo.
The strategy to redesign the brand image of a company is sometimes referred to as a style guide for the logo. Make sure that you have a great one in place before you attempt to change anything on your logo.
b. Colors
Your brand is associated with certain colors. You need to know whether you are changing the colors, reducing them, or expanding them.
If your site had a red and black, you could remove the black and keep the red, or you could add another and make it red, black and green.
Changing the colors of a brand does not affect the brand as much as changing the logo does.
4. Tone and voice
Explore whether you are redesigning the brand because you want to change your brand tone. Some companies manage this very well, with slogans changing after every year or so.
A great example is Coca-Cola, who simply change their slogan, and a new marketing channel is opened up, making customers renew their loyalty to the brand.
Do you want to simply change your website tone and voice?
Do you want to maintain the tone and voice but redesign other features?
This must be addressed in the website redesign strategy.
a. Imaging
Sometimes you may find that you and your competitors have used images that have no differentiation. The look and feel of all your sites is identical making it hard for a potential customer to know one from the other.
You can redesign a website so that there is no differentiation in the full design.
Consider websites that are used by private medical doctors. Most of them have an image of a doctor and some nurses standing together. One looks like the rest.
The images can be changed so that the look and feel of one are differentiated from the rest.
It brings out the uniqueness of services rendered at the hospital and will probably increase in a number of patients coming to the clinic.
b. Uniformity in all your digital assets
Sometimes for ease of recognition, you might have to redesign a website or blog in order to maintain uniformity across your brand.
There are times when a company may own three different blogs but they all have their own individual identity and the only way to know they are related is probably a logo or links.
You can have a redesign strategy that will tie all your sites together by adopting the same "feel". This means having the same color schemes and a unifying logo even if the structure and layouts are different.
5. Redesign Personas
As mentioned earlier, redesign personas are very different from those of design and also for marketing. Of course, there is some overlap in the personas, but they are created for very different purposes.
Who are the personas for website redesign?
These are people who find the design of a website to be very important in informing their purchase decisions
They are meticulous and pay a lot of attention to detail – here we look at corporate types like our client john, who owns a construction company and needs to create value within the short-term.
The change can also be effected to make a website much more fun, like our client Mark who owns a school.
6. Protecting your SEO Ranking
The owner of a website really hates it when it comes to redesigning.
He has to go through a lot of analysis and protecting the SEO ranking of the old website. The internet presence is built over several years and can be ruined by a botched redesign job.
Web traffic comes from search engines and drives more than 90% of organic search-related interaction.
If the SEO ranking is ruined, the business will suffer.
Thankfully there is a way that you can redesign a website and still maintain your SEO ranking. We shall look at the processes that must be followed.
a. Make sure you are monitoring all your search-related performance issues
Actually, one entrepreneur made it very clear – Monitor Everything.
Before you start the redesign, start the monitoring of everything on the site.
Get a professional SEO monitoring tool and keep an eye on all metrics for SEO, to see how the site is performing, which pages are doing well and which ones are not. Keep an eye on:
Keyword ranking and performance
Web loading speed. The flow of citation or trust
Alexa ranking
Traffic from the search engines.
Traffic from backlinks
URLs associated with the site
The backlinks themselves
How much spam
b. Understanding why SEO ranking falls
Content may move and if not found where it normally sits, it will not rank at all
The content itself is bound to change in a redesign.
The URLs of pages may change
The hierarchy of the site may change and affect web crawlers
Internal links will change.
On-page optimization will change
The addition of new sections, content, features, and technology will change the ranking of a website
Web addresses for the site and its inner pages will change.
These are all issues that can change without any notice during a redesign and once that happens, it is near-impossible to track the changes back and then undo them.
If multiple changes happen all at once, then you will lose your ranking entirely.
Now that you have the SEO factors to watch – those that are to be monitored/analyzed and those that may cause changes to the site, you now have an idea of the most important metrics to watch.
So your new SEO preservation ranking objectives are to preserve the existing rankings and then improve on the ranking after the redesign.
Now you ask, "So how do you protect your search engine ranking when you ABSOLUTELY have to change the design of your site"?
i. Shut down the site
You cannot work on a site that is live, when making some serious redesigns.
You should not shut it down since your customers need to know that you are still in business and can actually get services and products like before.
ii. It is best to make a copy of the full site and save it on a temporary URL.
Use a crawler to map out the new site – Customers want familiarity so try and keep the structure as similar as possible.
When you are through with the new site, you can compare the crawl data for both sites and see what has changed.
The creation of a temporary URL also ensures that your customers can still go to the old site and access your products and services, without any idea that there is a redesign going on.
iii. Keep what is working
When you are redesigning a website, make sure that you do not change what was already working. Only change that which was not performing well.
You should keep the URLs as they were since they were already linked to other pages and changing them would really change the rank and Search performance
iv. 301 redirects
It is desirable that you keep all your URLs as they were before, as we have discussed above.
For example, you can be able to keep permalinks on a redesigned WordPress site the same as they were in the old site.
However, if for some reason the URL has to change, then you need to create 301 redirects to the new site from the old site.
Using a spreadsheet, map out the URLs of the old site and those of the new site. Then create and test 301 redirects for the URLs that have changed.
When you have the new site up and running, you can then crawl through the new site and compare from the crawl data of the old site which you did before.
v. Create a silent path towards the new site
When you create a temporary URL for the new site, you need to make sure that it does not appear on search engines as yet.
This will allow you to redesign the website when it is completely off the grid – as a manner of speaking.
When done creating the new site, you will simply switch the domain and make the site live.
If you want a new domain name, then you will have to first move the old domain to the new domain using 301 redirects.
Then redesign the new site and take it live on the new domain, and make all links from the old domain redirect to the new domain using 301 redirects.
vi. Keep content similar
Although many would expect a redesign to include changes to content, it is advisable that you first leave the content as it is for now.
When you have taken the new site live, then the content can be changed after it has been indexed once more by search engines.
vii. Keep on-page optimization structure.
When you have finished crawling through your old site, make sure that the page titles, headers, metadata, etc are exported to a different file.
You need to maintain them as they are unless you can make improvements.
viii. Keep internal link structure
Using the crawl data that you saved before, ensure that the internal link structure remains the same.
The reason being that if a blog that has thousands of internal links, and the redesigned blog does, then this will seriously affect the search engine rankings.
ix. Keep your backlinks updated
Using a typical link indexing tool, review the sites that send you traffic and analyze them.
Then when ready, use the list to connect with the webmasters and tell them to update the links according to the new site.
Yes, you may have 301 redirects linking the site as it was in the past, but if you want fast and quick ranking back to your former position or better, this small exercise can help you out a great deal.
x. Create an XML of all links
Create an XML sitemap to submit to the search engines. This will help align the new site to the old site as far as 301 redirects, navigation and structure is concerned.
This helps the search engines understand the site better.
xi. When the site goes live
You have finally created a web redesign strategy about what to do to protect your SEO ranking.
Now you need to know how to keep it there or improve on it. Here is what you should do:
Monitor, Monitor, Monitor
You should monitor the organic traffic and rankings are getting back to where they were.
When a redesigned site goes live, there is the chance that it will lose a bit in rankings, so you should monitor the performance.
With constant monitoring, it will be easy to identify problem areas, investigate them and then resolve them. Also, monitor the performance of your keywords and see if improvements can be made.
Use the "Fetch as Google" function and see if the site is properly being read. Then use the "Fetch as Render" function and resubmit the site with all its links using the "Submit to Index" function.
Check your analytics and see if there is a higher bounce rate, and identify the issue that is making people run away and then address it.
A tool like Google Console is great for analyzing the effects of a redesign of a site. You get to analyze clicks. Impressions, Click-Through-Rate (CTR) and the current average position on search engines.
These diagnostics must be done after a redesigned site is launched, and creating a credible strategy for this crucial stage, of maintaining your search engine ranking, will be the medicine that nurses the new site to health.
Related Article: SEO 2019 and Beyond: The New Frontier in Optimizing Your Website
7. Analyze the competition
Analyzing your competitors is crucial when you are doing a web redesign strategy. You want to learn as much as possible about their successes – and also their failures.
Yes! Their failures will inform you of what not to do when redesigning the website.
You do not have to use paid tools, as there are many free tools that will give you excellent data that will help you analyze your competition.
The analysis of data will serve two different purposes:
Ensure that you catch up with the competition
Differentiate your brand to take advantage of the market segment that they have ignored.
Anyhow, no matter what is the main goal of the redesign and consequent competitor analysis, there are many tools that will help give you the data that you need.
But before we take a look at the tools, you need to understand which data will be most crucial in analyzing your competition.
a. What to Analyze
There is a lot of data that you get when you run an analysis tool, but you should concentrate more on:
What keywords are they targeting for use in SEO and PPC campaigns?
Analyze their success in keyword targeting for SEO and PPC.
Get to see where they get most of their traffic
Get a look at where their backlinks are coming from
Get an idea of the top-most sites that are sending traffic to your competition
Try to see the demographics of their visitors
Look at the page and domain authority of their best-performing pages
As mentioned earlier, all these can be attained without using any paid tools.
Obviously, if your site is a fortune 500 company, then you should use premium tools, which will give you a wider scope of relevant information, but the free tools we shall look at are great for a medium-sized business.
b. What are your goals for analyzing your competition?
Competitor analysis is done to find an opportunity to increase traffic, leads and conversions – basically to improve the business through a redesign.
i. Keywords
Your SEO strategy will be informed by looking at the keywords that your competitors are using and you also get to know in which ones they are ranking highest.
This will help you decide whether to make a page stronger by using a high-competition keyword or come up with a long tail version that will help you rank better than the competition.
ii. Traffic
After seeing which channels give them strong and weak traffic volumes, you can decide to concentrate on the weak channels; target the new website to that channel.
If there are certain websites driving a lot of traffic to a competitor, then perhaps you should add a landing page or two that address that channel specifically.
iii. Don't ignore the numbers
You should not ignore the metrics. These help you gauge various strengths and weaknesses of your competitors.
Assessing the website visually is great, but do not forget that the data you get holds valuable information.
c. Analyzing the competition using free tools
We cannot finish the Analysis part without looking at some great tools that will give credible data and best of all – they are all free.
These tools will give you data for the web redesign strategy development, but may not give information on social media publishing and engagement.
Let us start.
i. Alexa
This free tool is one of the most popular. It gives you the keywords and the rankings, upstream sites (which sites did the traffic came from?), their backlinks, inbound links and demographics of the visitors.
ii. WooRank
If you want detailed information without paying a coin, this is one of the best tools. You get SEO information for every page (keywords, mobile-friendliness, title tags, Meta description, etc.
This is a tool for analyzing core pages, for example, what are the metrics of the services the competition offers. You can only review 10 sites per 24 hours
These are the two main free tools that give you the most insightful data about your competition. Other free tools will just give you the basics and so are not being mentioned here.
8. Inventory of Assets
There is one word that goes around in web design or redesign circles.
Less is more
This does not mean that you shed off some of the material that you had during web redesign.
You need to take an inventory of all your assets so you know which ones will be included in the redesign, which will be discarded and which will be replaced.
Taking an inventory of your assets is not just about hoarding assets like you are waiting for an internet storm and you need supplies.
This is a careful analytical approach in evaluating what assets you use for marketing as they are.
You should also consider documenting the written content so you do not repeat yourself in the future.
NOTE: Remember that you need a great web redesign strategy in order to execute it for maximum impact. After analysis of your current performance an noting the pages that work and do not, the strategy has to protect the value of the new site – that is why this inventory is crucial.
a. Content Assets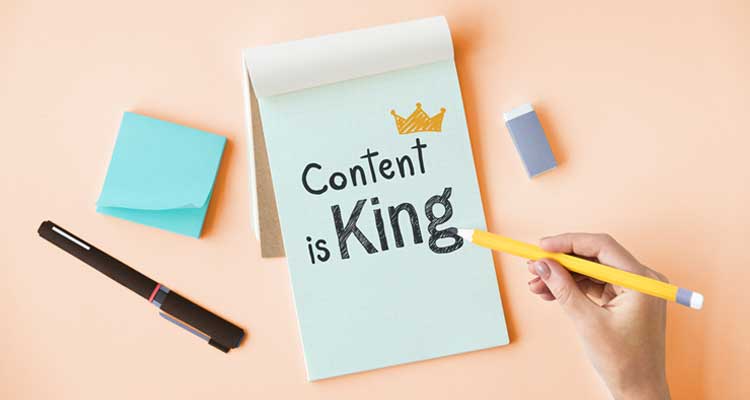 This is a no-brainer!
Your content is your most significant asset, and you should treat it with respect and care, whether it is performing or not!
It is a waste if you simply discard content which you slaved over. When you take an inventory, rank the content into what will be used, what will be improved, and what needs to be repurposed to make it work.
The assets linked to your content will also affect the performance of the new site, so the ranking is very important.
You have to protect your content assets so you do not run the risk of losing even a single customer who may have loved it.
You do not want to bloat your website, so you will start off with the most effective, and slowly work towards improving those that perform poorly before putting them on the new site.
Once again, we revisit the use of data analysis tools to see which content is performing the best and then using the rank to know which will go first to the new site.
You will see what visitors are interested in the most and where the links came from.
This will help you tailor any non-performing content towards these top-performing customer personas.
When you use a data-driven approach at making a web design strategy, you get a better website that will make good use of your top-performing content.
You must make it more effective.
Even top-performing content can be made better.
Updates to reflect what is happening today and embraces new technology will make it have better results. The same goes for underperforming content – give it a new life and perhaps it will get better results
Related Article: 9 Steps for an Ultimate Content Strategy
b. Technological assets
The marketing landscape gets new technology almost on a daily basis, so taking an inventory will let you know which technology to adapt to make your assets more effective and efficient.
For example, get a format that will hold the attention of your target audience and then clearly make the content more shareable through better social buttons – or other social sharing technology.
c. Human Resource Assets
Many website owners will perform a web redesign without engaging the employees of the company.
Get your redesigning team to meet with the content writing team and discuss changes and improvements.
Remember that content and web design come together to create the ultimate user experience. They can all discuss changes in content so the design team can also express how best to distribute the content for maximum effect.
This way your website redesign will sail smoothly across rough waters.
Although the web design and content writers are the core team, you also have to integrate other members of your full team. The full company needs to know what the changes to the website are and how they will affect everybody involved.
Your employees are one of the company's greatest assets.
9. Radical Site Redesign vs. Evolutionary Site Redesign
RSR is one of the most commonly used site redesign methods, but the results are not always as expected. Many think that a massive overhaul of a website will mean no more redesigns for the next 10 years.
Now this message is not favored by people in marketing. It is advocated for by CEOs, CFO, and other corporate people who have no idea what RSR can do.
Here is a real example:
If you remember Digg, you will know that it was the pioneer in the niche traffic driving business, much like Reddit today.
Digg had more than 236 million visits per year and the term "Digg Effect" was coined.
In 2010, they did a redesign using RSR and immediately lost 26% of their traffic.
This is a web redesign method that has been around for very many years and site owners have lost traffic since the full overhaul is something that customers do not like.
Other companies that have suffered a loss of traffic because of using RSR are CNN and Yahoo.
RSR takes longer to develop since it means changing the whole website, and this translates to higher development costs from webmasters. The SEO metrics are too many to analyze and measure effectively. If you overdo the redesign, visitors shy away, feeling that you are trying too much.
RSR does not try to understand the user personas, and this is why it has a high risk of failure. Great web redesign should uphold personas.
The risks associated with RSR should not keep you from making changes to a website and making it look good.
You just need to follow a method that will help change the look, address your user personas and generally improve business, albeit gradually.
Evolutionary Site Redesign (ESR)
This is a method that does the website redesign in a controlled, gradual, well-calculated manner. You simply make small changes, implement them, test their effect on your customers, and when satisfied that you have positive results, move on to the next customer.
The metrics of the site are crawled and compared to past crawls. Other metrics are considered too. A/B testing is one of the tests that are used a lot in ESR because it takes in the feedback of users, before settling on one design.
If a popular business needs to redesign the website, it is better to do so in smaller steps, than risk losing a quarter of your visitors because you did a radical redesign.
ESR will bring you a faster turnaround on your investment, feedback, fresh look, and up-to-date designs. Ultimately it will save you more money to go this way than use RSR
Which to use?
Consider that in ESR, the headers, pages, CTAs and other issues of design are tested constantly and adjusted optimally – You get the result that you want. ESR will also allow you to take advantage of the latest design trends, tools, apps and software so it stays relevant.
ESR is more concerned with conversion optimization, rather than getting a new aesthetic look.
RSR is a redesign method that shock users with a new look, User interface, User Experience and this lead to "digital shock" which can send user away from your site, to never come back.
When you use ESR, you will not risk harming your SEO, which is your top marketing channel. You use metrics and relevant data to know what exactly should be changed and which is doing well and can stay as it is.
It is a no-brainer once more
Evolutionary Site Redesign trumps Radical Site Redesign!
Takeaway
A magnificent web redesign strategy will require that the old website is properly scrutinized, through the collection and analysis of performance Metrics.
The analysis of the metrics will inform the creation of new goals, branding, voice, and tone of the company and how they will be achieved
This will be followed by the creation of new user personas, such that your design does not lead to mass exodus of your existing customers.
Protecting your SEO ranking is something that cannot be understated. This is where the customers come from and losing the ranking will adversely affect you. Then analyze your competition and take up your inventory so you know what is missing to give you a competitive edge.
At the end of it all, you need to know why redesign method you need to use, and the merits of each. You get to know why you should use ESR rather than RSR.