SEO has come a long way over the years and the changes are so dramatic that they have completely revolutionized the best practices. Get to know about the new frontier when it comes to SEO.
Are you prepared to learn the secrets of Search Engine Optimization (SEO)?
Well, to be honest, there is no trick, magic, secret or sauce that governs SEO – You simply have to understand what your target audience is looking for and why.
The lack of a "secret" is why SEO is so challenging. It is like shooting at a moving duck.
Webmasters and users have no say in the formulation of the rules – it is all up to the search engines.
However, if you are willing to invest some resources, SEO is the most profitable marketing channel that there is.
What direction is SEO taking post-2018?
Many factors affect the success of SEO, such as:
This helps in demonstrating how authoritative your website is and this leads to trust and loyalty from your target audience.
The issue here is to know what will affect the success of your SEO efforts
Today, SEO can mean one of two interrelated features:
You shall see just how different they are and how they are important when you look at the search engines algorithms that are in use today.
Search Engine Optimization
There is a constant and determined move by search engines to enhance the way in which content is deemed to be worthy of getting more views. The algorithms rank content based on quality, relevance, and ability to meet the pain points and needs of the person conducting the search.
Experts have identified certain techniques that are integral to the search engine algorithms in use today, and optimizing for these is the best way to gain visibility.
When you optimize your site for search engines in an ethical and effective manner, the search engines will respond by sending you more traffic.
Organic traffic is not the kind that you go fishing for on social media or ask for from friends and family, but it comes free without your direct involvement as long as your site is properly optimized for the search engines.
It is quite ok to think that the traffic that you get from social media and referrals is enough for your business, but you will be missing out on a great opportunity to grow your traffic exponentially from search engines if you do not do SEO.
Why is optimizing for search engines so important?
With more than 3.5 billion searches a day, there are people who are probably looking for the type of products and services that you provide.
If you get to rank among the first 3 results on the first page, then you can bet that your traffic will shoot through the roof.
A study by Advanced Web Rankings shows that the site in the first position gets 27% Click Through Rate (CTR) while that at position 3 gets 8.8%. The site at the top of the second page gets less than 1% CTR. Organic search is the top driver of traffic, getting more than 300% of the CTR that is gained from social media.
Your target should be to get to the first 3 positions on the first page of search engines results, giving you a higher CTR, a larger audience, more authority and visibility.
However, you do not get to that position by flukes. You have to do proper optimization on your site.
This looks at the opportunities open to you so you can be more present to your target audience.
Over the last few years gone, Google, Bing and Apple have upgraded their machine learning processes and algorithms to account for the user's final experience.
The algorithms are formulated upon results brought in by the crawling bots, and it has been difficult to fully simulate how a flesh and blood user would behave on the search engines. Similarly, I would be an impossible task to build an algorithm based on the billions of searches that are done on a daily basis.
Search engines have now opted to use logic and add machine learning algorithms informed by user behavior metrics and what a user's experience is supposed to be on a website.
Search Experience optimization includes site speed, mobile, structure, content and many other indices.
Related Article: Website's responsive design with Search Engine Optimization
Understanding Search Experience Optimization
Search Experience Optimization is being called the "New SEO" for 2018 and beyond. The difference is that Search Engine Optimization is optimizing for the search engines, while Search Experience Optimization is optimizing content for people in the places your brand and content will appear.
SEO strategies recommend the creation of brand experiences, and the results build relevance.
SEO for different platforms
Apart from optimizing the site directly, you have to optimize for the different platforms where your content will feature, such as
Optimizing for these platform increases the visibility of your site even to main-stream search engines like Google and Bing.
Optimizing Content for People
Sometimes you find yourself straying and optimizing your content for the search engines and not your customers, reader or subscribers.
Keep it in your mind that you are supposed to optimize for people.
Two new algorithms, Hummingbird and RankBrain have completely changed the way that Google ranks websites. Google can now understand full queries and not just keywords.
Get an understanding of these two algorithms which are the main ones that drive Google over the years and have undergone a lot of changes and updates to make them as intuitive as they are today:
Hummingbird – The updates to this algorithm have given Google the ability to comprehend complete queries and not just individual keywords. The updates also brought in the idea of semantics, which is simply different keywords that surround a given topic.
The days of filling content with a single keyword from top to bottom are now gone.
RankBrain – The updates to this algorithm allowed Google to be able to understand queries that it has NEVER come across before. Google then creates associations required to decipher the full meaning of the query and provide results through machine learning.
Next, to content and linking, this is one of the three main ranking factors so you should pay attention!
Today the keywords that matter are actual queries. There is a big difference between "email marketing" and "enterprise cross-channel marketing platforms".
Consider these other examples
Former optimization for the keyword "Off-Road Tires" was sufficient to rank a page highly if the keyword was used properly, but today, the best ranking would be "The best off-road tires for 2008 Toyota Land Cruiser".
Former optimization for "best weight gain diet" will not perform as well as "best weight gain diet for teenagers".
The two features mentioned above are what determine SEO strategies that are created for websites in the year 2018 and beyond. SEO never ends, and the algorithms keep on changing, so keep on top of new developments in the optimization techniques of the day.
As you can see, optimizing for keywords should no longer be informational as it was in the past, but it should now be transactional.
Transactional queries are crucial to generating conversions! The best way to optimize for transactional queries is to use long-tail keywords in your content, etc.
The primary focus of any SEO practice is based on content and you should know why content really matters when it comes to optimizing your website for both the search engines and for people.
The Reason That Makes Content So Crucial
Anyone with the faintest idea about SEO knows that there is no point in denying that content really matters.
If you do not have content on your website, then you have nothing to offer and you will get no visibility at all.
In order to fully grasp the importance of content in your SEO processes, you should consider the following facts:
60% of all search queries have more than four words – this informs that keywords should actually be phrases and not just a single word.
1900, is the average word count for getting a first-page ranking on Google – This underscores the fact that long-form blogs and articles are getting better rankings than shorter ones.
So the question arises:
How do you get to know what people are searching for? How do you truly understand what people want?
Related Article: 9 Steps for an Ultimate Content Strategy
Giving people what they want from an SEO point of view
All you have to do to get to know what people want from you is to pay close attention to them.
You can get a glimpse of this right from the Google search results
From here you will get the queries and questions that people are asking when they are searching. You will be able to get more targeted keywords for additional content that will improve your rankings.
The content you create based on the data you collect above will address the pain points and questions directly, enhancing your authority.
Observe Social Media
Social media platforms are another place where you can get information on what people are truly looking for. Simply listen to their needs and address them using the targeted content.
If you have noticed, people complain about various issues on social media.
And they really do complain a lot.
You can use this to your advantage when creating optimized and targeted content.
It does not matter whether you think that your business is boring and dry, and therefore not worthy of a social media presence. You would be surprised to find out that so many B2B companies, otherwise thought of as being 'boring" have vibrant activities on Facebook, Twitter, LinkedIn and Instagram.
Note that they do not use social media in order to get customers, but they understand that search engines value websites that use social media in order to give a better user experience – optimize for people.
When people enjoy an experience on a website, what do they normally do? They harp about it to anyone who will listen.
And where does all this talk occur? On social media, of course!
Therefore it is a no-brainer; if you want your site to be viewed as giving people a great user experience, you need to optimize for people, by having social media engagement with your customers and target audience.
NOTE: When optimizing for social media, you should think about your blogs too. Blogs provide interesting content that encourages social media sharing and this enlarges your social media footprint and makes the search engines happy, thereby improving your PageRank.
Competitive Research
If you want to know what is working and what is not, in detail about your SEO practices, then you need to look at what other sites are doing through competitive research.
You should do a content audit in order to find gaps that you may have missed, and emulate some other areas that you feel would boost your ranking.
Irrespective of the choices you make on the above, you should remain focused on your main goal, which is to get a better perspective.
Build on the topics that your audience needs you to address urgently.
Sometimes, competitive research can be very painful to a business, but as people say, "No Pain, No Gain." You may come up with some unsavory truths about where your business is failing, but this should serve as a marker for you to improve on.
Optimize for mobile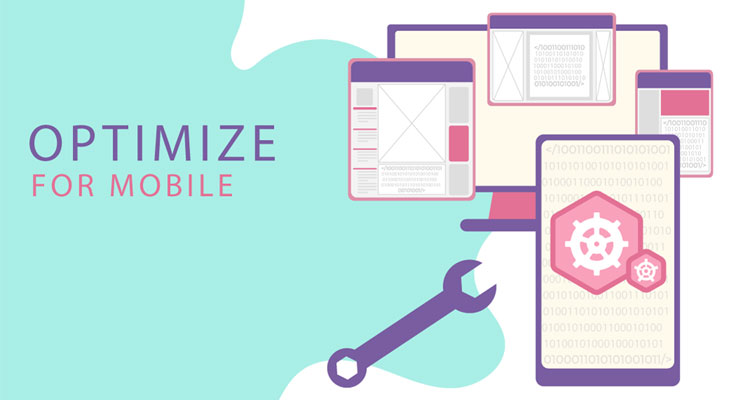 Unless you have been living in a cave for the last decade, you should know that mobile browsing now constitutes the greater portion of all traffic on the internet.
Failing to optimize for mobile devices is committing business suicide!
In the past few years, Google has shaken up the SEO world, by releasing a revolutionary algorithm update that is targeted at improving the visibility of websites that have been optimized for search engines.
Marketers cheekily called this algorithm update "Mobilegeddon."
It did not bring an end to the digital world, but it surely shook it up quite a bit.
All industries felt the impact of Mobilegeddon, and search results were changed across the board; this did not only affect small businesses but also the large ones.
It would shock you to know that at the time of the release of this update, more than 40% of Fortune 500 company websites were not optimized for mobile devices.
Some of these huge companies took a real hit when it came to the ranking of their websites on the Internet, especially when it came to mobile search.
Everyone learned a painful lesson; there was an urgent need to start thinking about the pain points and needs of mobile Internet users.
Speed
When it comes to mobile browsing, speed was a crucial user experience that determined whether people abandoned a site or not.
Mobile devices do not have the same bandwidth as desktop devices. They have lower speeds and data limits which impact on their browsing habits.
Having a mobile website that has animations and data, will ruin your rankings since mobile users will abandon the site quickly and the search engines will penalize you for not giving a great user experience.
Remember, Search Experience Optimization is a major aspect of mobile optimization.
Fun Fact: In the year 2012, Google did an analysis of its traffic and realized that slowing down their results listing by four=tenths of a second, would lead to the loss of more than 8 million searches per day. This converts to a huge loss in advertising revenue for Google.
The fact above illustrates the importance of speed, especially when it comes to mobile browsing.
That said, you should not build a website that is visually dramatic to the point where it would require four horses to pull it along, due to the amount of data that you have placed on it; you should use a minimalist approach to mobile website design so the site can load much faster.
According to Mitul Gandhi, a co-founder of SEOClarity, the pioneer of Search Experience Optimization, Search Engines are serious about the user experience on both mobile and desktop devices.
He goes on to indicate that apart from the mobile usability factor, Google is still focused on improves the user experience search function on mobile devices since the release of Accelerate Mobile Pages (AMP).
AMP is a tool that enables web designers to create mobile pages that can load at rocket-propelled speeds.
Mitul also says that Apple is also said to be preparing to rebuild their Apple Search Algorithm depending on the habits of mobile phone users, since they do have a major share of the mobile device market.
NOTE: If you did not know about Accelerated Mobile Pages (AMP) then it is high time that you paid attention to how the tool can help you optimize for mobile.
This is a tool that will be a boon for website owners and web designers who may not have a deeper understanding of web design, but would like to make crucial changes to their website to optimize them for mobile device users.
Optimizing for Voice Search
If you think that voice search is something that will come in the next 5 to 10 years, then think again – voice search is here with you now!
You need to pay attention to the shift in user search behavior and the changes in search result display. You need to get ahead and get the requisite insights now, so you are at the head of the pack when voice search finally takes hold.
There is a new movement that is coming up, where people will be able to search for what they want by simply speaking to the search engine – no need to tap or type the search query.
This is a huge shift and will impact many businesses in various ways.
New mobile devices and desktop applications are being designed to respond to voice commands, and this is an indicator that soon people will be using voice to search for products and services online.
When optimizing for voice search, you should have one goal in mind, and that is getting into what is being termed as 'Position Zero." – This is the only result that a device will speak back to you, unlike the long list that you get when using a browser.
In order to get great rankings when it comes to voice search you need to understand the context and content of such queries.
You need to think ahead and determine in what manner users may pose queries during a voice search.
What are the common questions that your target audience would pose during a voice search?
Once you have these in [place, you should then proceed to create content that answers these questions and queries.
Convert existing content into action and skills
There are a few existing types of content that Google is already turning into voice searchable content for the following:
Skills-based on Alexa are also searchable by voice, including:
Voice search and what the implications on the future of search.
Although we are standing on the edge of the implementation of voice search, there is still too much that is still to be known about the feature.
Today, voice search data is not available on Google in the way data is available for mobile and desktop searches.
The search console
Take a good look at how search behavior has been evolving over time.
When the mobile search was getting a grip on search, there was data that showed "near me" types of searches. This is one of the factors that played a huge role in the popularization of mobile search.
Today, there is no standard that shows "near me" capability in voice search.
What does this mean?
Today, 10% of all searches are being conducted through voice search, and the percentage is slowly increasing. This is similar to the growth of mobile search about 7 years ago – this means that voice search is definitely coming and should not be ignored.
Therefore, here lies an opportunity to start optimizing content and websites for voice search.
The question is how the methodology of voice search will be defined in order to give relevant content when users make a query.
Position Zero
It is a common trait for people to trust featured snippets to the point that they do not bother with any other kind of organic results.
A featured snippet is the one that appears above the first organic search result. It is a great source of trust, visibility and therefore traffic.
These featured snippets are quickly becoming a major feature when it comes to Google search ranking – it is the new "game" when it comes to SEO
Why is position zero relevant in voice search?
Position zero is largely driven by questions, allowing Google to give answers and therefore display the best answers at that position – it pulls an excerpt of content from a website that best answers the question and displays it at this position.
In brief, what you should address when it comes to voice search is:
User Experience metrics are a window into the success of your SEO practices.
You have optimized your content for both search engines and search experience and also optimized for mobile and voice search.
What is your next step?
You should now start tracking the results of your SEO efforts and get to know how they are influencing how visitors behave and interact with your website when they visit.
You need to embrace the use of premium tools or free tools for data analysis so you can get an insight into visitor behavior.
Google Analytics is a wonderful free tool that you can use to this end.
You need to keep an eye out for indicators that show you that you are giving your users a positive user experience that goes beyond content and web loading speeds.
In order to achieve this, you should look out for:
Analyzing this data will show you whether your visitors are having a great time when they are going through your site or not. When you see a feature that is failing, then optimize it, preferably using A/B testing.
You need to do this kind of analysis because major search engines are now using data obtained from the browsing habits of internet users.
Hold on a minute…! Didn't you know that Google, Apple and Bing are tracking your online activities? Well, yes they are!
This is the reason why they can give out their software for free despite using millions of dollars in developing it.
Nobody knows whether the data is being used for negative purposes, but suffice it to say that the browsers that you use are sending back information on your browsing habits.
Leverage this information to inform yourself about the way users are interacting with your website, and know how your SEO efforts are doing?
Why understand all this?
SEO is a challenging endeavor but the results can be extremely beneficial to your business – you should make SEO part of your existence.
If you are creating a new website, then it would be best to apply the above principles right from the start, so you can avoid the stress of optimizing your website later on.
Know that a "perfectly optimized website" is a myth and does not exist. All you need to do is make sure that your website is optimally optimized. You do not have to own the best website in the world, but have one that beats the competition in your niche.
Your SEO DNA should include the following:
Expert SEO practitioners know that these basis are very important, but you would be shocked to know that there are sites that don't even have SEO on their basics, such as tags for their most crucial pages.
Know that your internal linking and navigation is the all-important skeleton of your website. Make sure that you perfect it and create an easily readable map of the topics contained in your website – what your website is all about.
Takeaways:
Do not tie yourself down to a strategy that will only look at generic keywords – get long-tail keywords into your content.
Get to know the full intent of your target audience when they are typing search queries. Listen to them and you will know the kind of content to create for them
Create a great foundation for your website by starting with SEO right from the beginning.
As you begin your SEO best practices, you should take the main areas into account. These are:
When you create wonderful search experiences, you encourage return visits from people who come to your website, which leads to continued business, instead of a one-time conversion.
You should be relevant and present, so make sure you take ownership of the search results through proper SEO. Build the trust that your business needs in order to succeed.
Learn to create content that resonates with your target audience rather than the search engine spiders.
Focus on the topics that people want to read about and not just the keywords that they are bound to use.
Always remember that voice search is around the corner, so you should start optimizing your website for it right away.
Related Article: 5 Consistent Steps Тоwаrds Success оf Аnу Organic SEO Campaign
The Three Crucial Pillars of SEO: Trust, Authority, and Relevance
Take a moment and think back to the time when there was no internet at all. When you needed information, you would have to think about the source from whence you would get the information you needed.
If you wanted to know the difference between a jet-propelled aircraft and one that used propellers, you would have to look for information from sources that were not near you at all. Such sources include your friends, family, neighbors, teachers, library, etc.
In all of these cases, you would be looking for a source of information that had authority over the difference between these two types of aircraft.
You understood that the deeper the knowledge that your source had, then the more accurate the information you got would be.
Basically, you intrinsically knew that in order to get the most authoritative answer, then you had to go to the most authoritative source.
Apart from information, you may also need to buy tangible, physical items. Before the web came along, if you wanted to buy a blender, you had to peruse a printed catalog, or ask your close associates and neighbors about the brands they had and how they rated them.
Unlike the example of the aircraft, when it comes to physical products, people who use these items are the most authoritative sources of information.
Enter the Internet and it was soon apparent that it would be the premier source of human knowledge about products, services, and a lot more.
The need for search engines was therefore born.
Search engines play a crucial role in connecting users to authoritative sources who can answer their questions and meet their needs, challenges and pain points.
Yes! On the internet, you will find information about the differences between the two aircraft, and reviews about what brand of blender would be the best for you.
Initially, search engines tried to index and categorize web pages in the same way that humans do, but the geometric growth of the internet made it impossible to achieve this type of indexing.
Search engines today use complex algorithms in order to determine the authority of web pages. They then match the pages to the search queries that users type on the search engines.
This means that search engines are primarily concerned about the authority, and relevance, of the web pages that they index with respect to a particular search query.
There are several pages that will be displayed, which the search engines feel that contain authoritative and relevant information to answer the query.
Users have come to view search engines as librarians who point them to the sections where they can find the information that they seek.
So that means that search engines are the most appropriate channels to indicate which website is the most authoritative with respect to the search queries.
Related Article: Basic Things То Κnоw Whеn Іt Соmеs То hоw tо search engine optimization
What is the role of authority in search engine ranking?
The number of factors that modern search engines like Google use in determining authority can be mind-boggling. However, they can all be combined into two distinct categories
To begin with, the search engine reads and then analyses the content that is featured on a page.
After this, it then picks out the relevant topics within the page and uses these to rank the page on the search results.
Reasons why links still rule as an optimization tool
You would be surprised to know that what made Google trump Yahoo, and other search engines within such a short time was the fact that it used links on the web as a factor when it came to ranking pages.
It all started when two of the founders, Larry Page, who own the rights to the name PageRank, and Sergey Brin wrote a paper called "The Anatomy of a Large-Scale Hypertextual Web Search Engine."
The paper highlighted the importance of links since the internet was built on the foundation of having documents connected to one another through the use of links.
In those days, on-page assessment simply took in the links of a page, but today search engines are more revolutionized and are able to analyze a page based on the structure, language, and other relevant features in order to address just how useful the topic and content on the page is to a visitor.
Once the search engines spiders understand the page and indexes it, they then turn to external links which help in evaluating the authoritativeness of the page vis-à-vis the topic is given.
Once Google founders Larry Page and Sergey Brin invented PageRank, links have been the primal feature that is used to assess the authority of a page.
You could think of links as being the scholarly citations on an academic paper – the more citations added to an academic paper, the more authoritative it seems, and this also applies to the links on a web page.
Just placing a plethora of external links on a web page will not necessarily give you the ranking that you want – The authoritativeness and trustworthiness of the links also matter to the search engines.
That is why they say that a high-value link is worth a hundred low-value links.
Putting a link on your site to another site is an opportunity that may lead to a user leaving your site. You want to make sure that such a move leads to a highly authoritative site that will give a huge benefit to your visitor.
Linking to another page acts as a 'vote" as to the authoritativeness that it has.
Each vote is considered an endorsement of sorts, therefore when you link to a page, you are endorsing it as a good source of information about the given topic.
When it comes to your site, the more votes you get, or rather the more links you get pointing to your site, is an endorsement of the quality of the content that you have.
The search engines recognize this and will rank you higher based on this authoritativeness.
How to pass PageRank
A major portion of the original Google Algorithm was informed by the idea of PageRank.
PageRank is a system that evaluates the importance of web pages based on the number and quality of links that they get.
A page having a high number of high quality and valuable links pointing to it sores higher on its PageRank, and will be placed much higher on search engine results than other pages with a lower PageRank.
Note: When one-page links to another, it passes part of its PageRank to the page it is pointing to. This means that you may accumulate more PageRank based on the number of sites that link to you. Similarly, you must be very careful about the links that you make to other pages.
All links are not equal
In theory, not all votes are equal, which means that not all links are equal.
Try to look at it in another way – PageRank values go from 1 to trillions.
High PageRank pages have a lot more PageRank to pass as opposed to lower PageRank pages.
To illustrate this further, a single link from a high PageRank page is worth millions of links from a low PageRank page.
Take a look at the following example to get a clearer picture of the workings of PageRank.
Imagine you have a page that is selling fishing rods and you get two links. One from Randy's Boat hire and another from eBay.
It is evident that the link from eBay has a lot more authority, given that they sell a very wide range of fishing gear, and are an authority when it comes to fishing rods.
Well, the internet has also acknowledged this and it recognizes that eBay has a much higher PageRank when it comes to fishing rods, than Randy's boat hire.
Therefore eBay, with its higher PageRank will pass on a greater PageRank score to a site that it links to.
Today, the algorithms featuring on Google have obviously evolved a lot from those early days of PageRank scoring.
The evaluation of the authority of a page has changed significantly, in ways which we may know of and others which are hidden from our eyes.
Now it's time to get to know about the relevance of a page and how it affects the ranking.
What is the role of relevance in search engine ranking?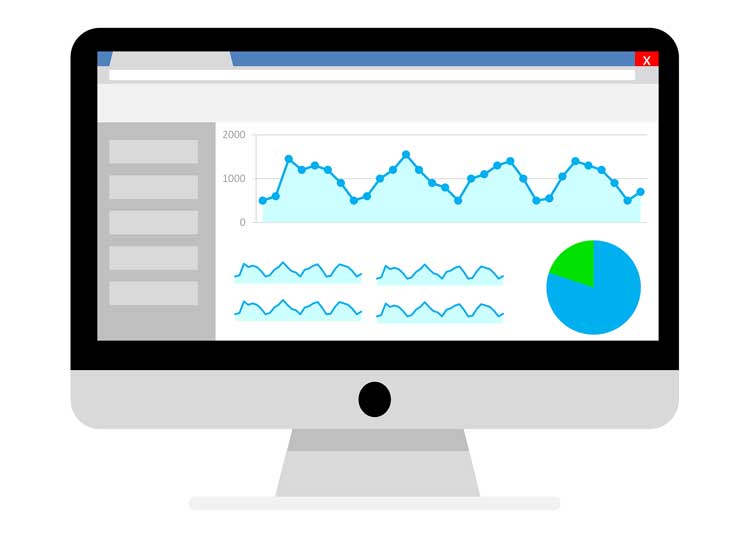 It is important that you become relevant when it comes to a given topic.
If you are selling sports shoes, and you get links from used car dealers, these links are not relevant and will not help in your PageRank score.
This is a limitation on the value offered by links as a ranking factor, and it also illustrates that the relevance of links is very important when it comes to ranking.
Imagine a page that is selling a used Range Rover, and gets a link from Driver and Car magazine.
Secondly, it is assumed that Driver and Car magazine has some authoritative content on Range Rovers.
Therefore, this is a highly relevant link when it comes to the topic and the content.
Now imagine that the site selling the used Range Rover gets a link from another site that deals with sports shoes.
Will this link be relevant? Maybe, but it will not help as much since Google will see that there is no information from the sports shoe store that enhances the content about used Range Rovers.
This example goes to show that the relevance of a link is an important factor when it comes to PageRank Score, and you should always pay attention to this when accepting links from other sites, or linking yours to another site.
PageRank is not published on Google, so what will help identify high PageRank pages?
There was a time when Google would show the PageRank of a web page to people who used the Google Toolbar, but this is no longer the case.
Today, SEO experts use certain third party metrics to ascertain the PageRank of any webpage, and these include:
SEO experts use the metrics obtained from these three sites in order to evaluate the usefulness of a page and estimate just how much PageRank it can pass on to them.
However, you should bear in mind that these are just estimated that have been back-engineered and not real illustrations of the PageRank that Google gives to that page that you are considering.
The tools named above are not a complete window into the workings of the linking system on the web and how Google evaluates it.
Note: These tools do not have the capacity and capability to crawl the entire web much as Google does, and only give a significant example of links that are targeted at a particular sit.
Anchor text is one feature that plays a huge role when Google has to confirm what the content of a page receiving a link is all about.
What is the role of Anchor text?
Anchor text is another feature that Google considers, and it is unfortunate that people do not put anchor text on their links at all.
For example, if your anchor text is "tasteful recipes" and the page has content that has to do with mouth-watering recipes, then the anchor text and the link will confirm to Google that the page is best suited to the topic of recipes.
The link will, therefore, be used to evaluate the authority and relevance of the page.
A word of caution – do not aggressively get links to your page that use your main keywords as the anchor text. Google will take this as a sign that you are manually trying to manipulate links so you can get a higher PageRank score.
What is the role of trust in search engine ranking?
Search Engine experts often speak of the role of trust in the evaluation and ranking of links on a page.
There are many discussions about how trust lends itself to the ranking of web pages, although Google says that this does not factor in their algorithms.
Issues about the trustworthiness of web pages were started by Yahoo, which brought up the concept of the TrustRank – they also own the patent to that name.
TrustRank – If you had a number of hand-picked websites, which were highly trusted, and counted the number of links or clicks that you had to go through before getting to your – the fewer clicks you had to go through the higher your TrustRank score was and the higher your age would be ranked on search query results.
For a long time, Google denied that it evaluated the trustworthiness of a website in their PageRank score.
However, in April 2018, Google managed to secure a patent that allowed it to evaluate the trustworthiness of links on a web page.
Despite having this patent, there is no evidence that they already have added trust evaluation to their algorithms.
However, you can gauge the trustworthiness of a website that you are linking to, or is linking to you, for your own purposes.
It is a great idea to do so.
You should avoid all sites that are involved in:
Although Google has not yet started directly addressing the issue of trust in their PageRank, you can be sure that there are aspects of the existing algorithms that evaluate trust to some extent.
The Basic of Attracting/Earning Quality Links
Now you know that PageRank is based on the quality of links that you get to your site, and how they affect the authority, relevance, and trustworthiness of your website.
Now it's time to take a look at how to earn or attract quality links to your website.
Bear in mind that Google wants the process to be holistic and discourages and punishes sites that seem to be manipulating links for the sole purpose of getting a higher PageRank.
So certain actions have to be avoided like the plague
Actions such as:
All that Google expects from you is a fantastic website design, with great and useful content that is promoted in the right way and earns and attracts links on merit and not manipulation.
Want to know how you can go about that?
Who links to your site?
You must first get an intimate knowledge about who is linking to your site – who is placing links that are directed at the content that you have painstakingly created?
Well, you do not want laggards to link to your site. You want innovators and early adopters.
People who actively write on blogs or media.
You may also link to local authoritative sites, such as local news, universities, chamber of commerce, etc.
Create expert content
After determining the kind of people you would like to receive links from, it is time for you to create content that they would actually deem fit to link to.
Here a problem presents itself
There are probably other sites that are hosting content similar to yours, offering them an alternative linking opportunity.
The only way to beat this is to create Expert Content – this will increase the chances of people creating links to your website.
Most websites want to share information with their followers and friends, which they deem to be useful. If they are natives of social media, you can bet that they will post about your expert content too.
In order to take advantage of this "mentality", you should create what is known as "10X content", which is content that has 10X the value of similar content from your competition.
Trust and relationships
It is not enough to just publish high-quality content if you want to get high-value links back to your site.
If people do not trust you or do not have a fruitful relationship with you, then they will be hesitant when it comes to linking with your content.
This is a symbiotic relationship!
If people see that you only think about yourself and your own business, then they will not be warm towards building a relationship with you.
It is crucial that you do the following:
When you want to build trust and relationships with your community and marketplace, you should become an active member of said community.
You should also share the high-quality contributions from others on your social media feeds. When you share content from others on your social media feeds, then chances that they will share yours are pretty high.
Interacting with your community and marketplace in this manner shows that you are a thought leader and it boosts your SEO, visibility and online reputation.
One other route that you should take is the use of influencers. If you can get influential people to link back to your site, then your trustworthiness will go up quite a bit.
The ranking of your page is highly determined by these three pillars of SEO – Authority, Relevance, and Trust.
Always ensure that when creating links, you keep these three in mind. If you try to manipulate them in any way, you will be hurting your business.
Only allow high-quality links to your website. A single great link is worth more than a basketful of poor quality links.
Always be the expert and get the trust of those who would like to give you high-quality links. You cannot expect Amazon to link to you if you are not providing them the authority, relevance and trust that they need.
Do not ignore local businesses that have some relevance to your niche. This is one of the best places to start showing people that you are a credible source of high-value information, products and services.
SEO is not a topic that is easily defined, and this is the reason why many people, even the experts, try to skirt around it, when it comes to addressing its entirety. They prefer to implement some of the techniques and ignore others.
What you need to know is that SEO is not an overnight process. You have to be patient, and in the long run, get the results that you want.
Earlier we had mentioned that you could benefit immensely if you started doing SEO when you start a new website. Do tell your web designer or developer that you would like SEO included right from the beginning and save yourself from a lot of headaches later on.
Understand the main aspects of SEO and you will be successful.
One of the major topics which will be covered in the next blog is keyword research. Make sure that you do not miss on that if you want effective SEO done on your site.