Quality Assurance and Testing
Why do Quality Assurance And Testing?
One size does NOT fit all! You may have a website that works very well when it is being designed on the desktop, but certain features may become foggy when the site goes live – QA must be done.
Device Compatibility
Desktop browsing is becoming obsolete with most web browsing being done on mobile devices. QA ensures compatibility on all devices
Better Performance
The engine does not make a car complete. Make sure that all components of the website are working in tandem for the best website performance.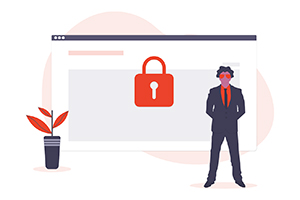 Security Check
Do not let hackers steal your merchandise. Seal security loopholes and ensure that your data and customer information remains safe from prying eyes.
"The competition in the browser market has become very stiff since the days of IE, Netscape or AOL. Each browser tries to differentiate itself to gain dominance. Extra features are refined or added on top of the HTML Standard, so each browser deals with the same HTML code in a different way. QA is crucial to ensure that the site works well on all browsers" – Ian Newman, Box UK.
How do we do Quality Assurance and Testing?
Data Analysis
Be accurate to a "T" at all times! Data analysis ensures that you know what works and what does not. Make necessary changes promptly.
Design Accuracy
Give Caesar what belongs to Caesar. The design must be adhere to the original design plan. Some websites tend to change when they go live.
Apps and Software
You always check your car engine so you must also check the apps and software on your site. Shopping carts and others must be checked.
"Your Design WILL be tested by your users. Your only challenge right not is whether you will run the tests yourself before you launch, enabling you to fix the inevitable problems while it is cheap and convenient, instead of playing expensive catchup later" – Jakob Nielsen, Nielsen Norman Group.
What else we do in Quality Assurance and Testing?

Performance Testing
A site that does not work as it should causes frustration and hurts credibility and trust in your business. QA ensures optimal performance is maintained.
Site Security
Protect your valuables from thieves. Your website is a valuable marketing tool; the more successful it is, the more it is targeted by hackers.
User Experience
Not to be confused with performance. This concerns the organization of the website, making it easy to access, information, products, services, apps, etc.
Product and Service testing
Are you giving your users exactly what they need? You have to test the relevance of your product or service to your target audience.

Links and Forms
Do not frustrate your users by letting broken links and unresponsive on your site. They should be tested to ensure they are working.
CTAs and Checkout
CTA engagement and sales make you successful. Make sure that these elements are in proper working order to avoid customer frustration at the last step.
It is Time You Kicked the Tires Really Hard!
Test the hell out of your website and make sure all works as it should