Just like humans, websites do have a SOUL.
The soul of the human body cannot be seen, but it is the life-giving energy source that keeps the body running.
Similarly, you cannot see these three phases of web design, but you better believe that they are crucial as the soul of the website.
Ignoring these steps will lead to a dead & soul-less website that simply takes up space on the ether and serves no purpose to marketing your products or services.
You will never get any leads or convert visitors into customers.
In this article, you will get to know about the three phases that you have never seen in web design – these are the life-breathing aspects that bring the best out of every web design – they are the heart and soul of the website.
As with any other successful website in any niche, having a tried-and-tested approach to website design ensures that the site brings in leads and converts readers into customers.
We have come up with a Process which ensures that your website is conversion-ready right from the start.
This is the first phase where we discovery many aspects about your business goals and how best to address them using a suitable website design. 
The discovery phase is FREE, and we address the following:
1. Set SMART goals – These are criteria used in setting the goals, which have to be Specific, Measurable, Achievable, Relevant and Time-bound. These set the distinct purpose of the website as a whole.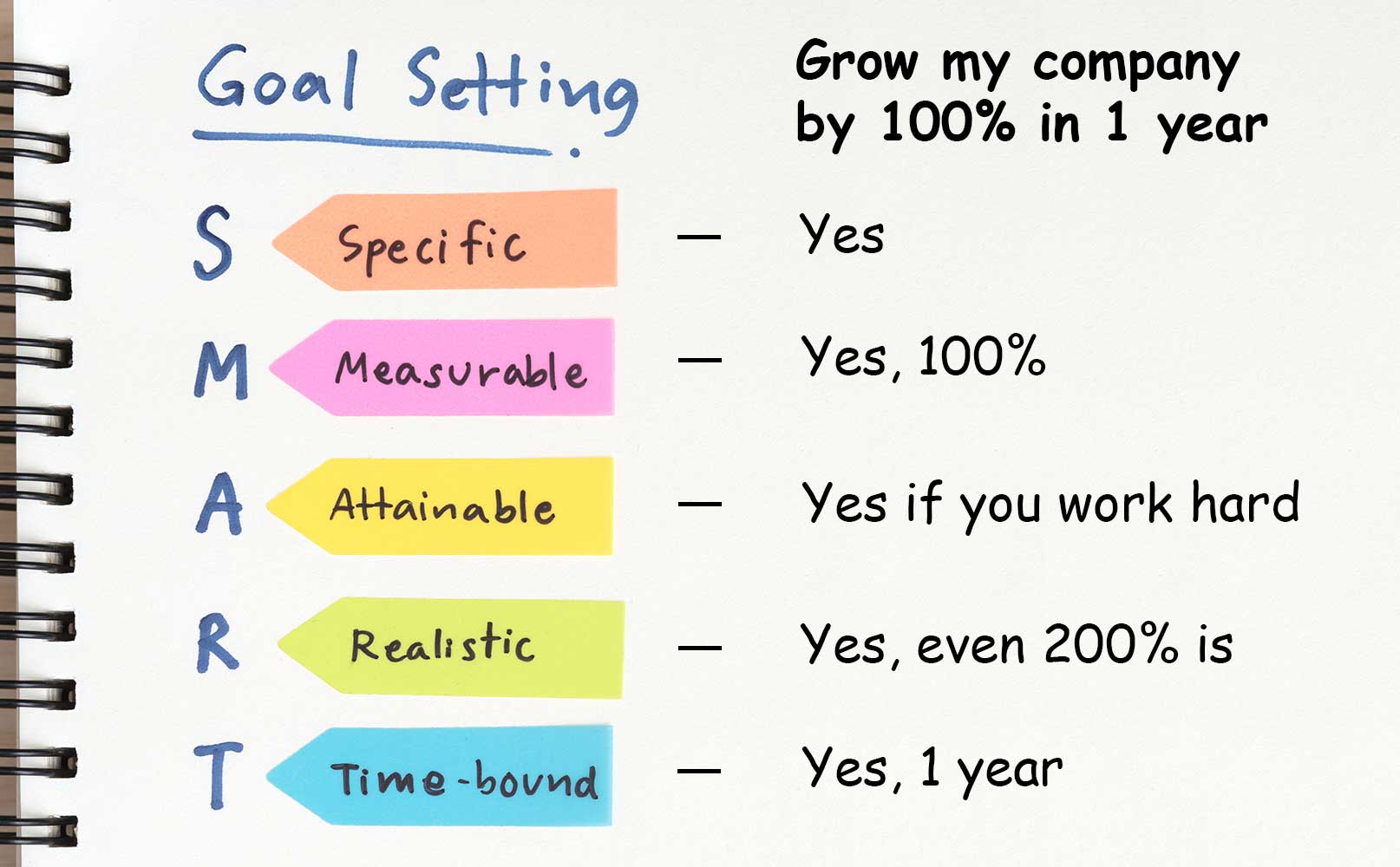 2. Uncover target audience – Creation of User Personas helps us zoom in on the audience that you are targeting.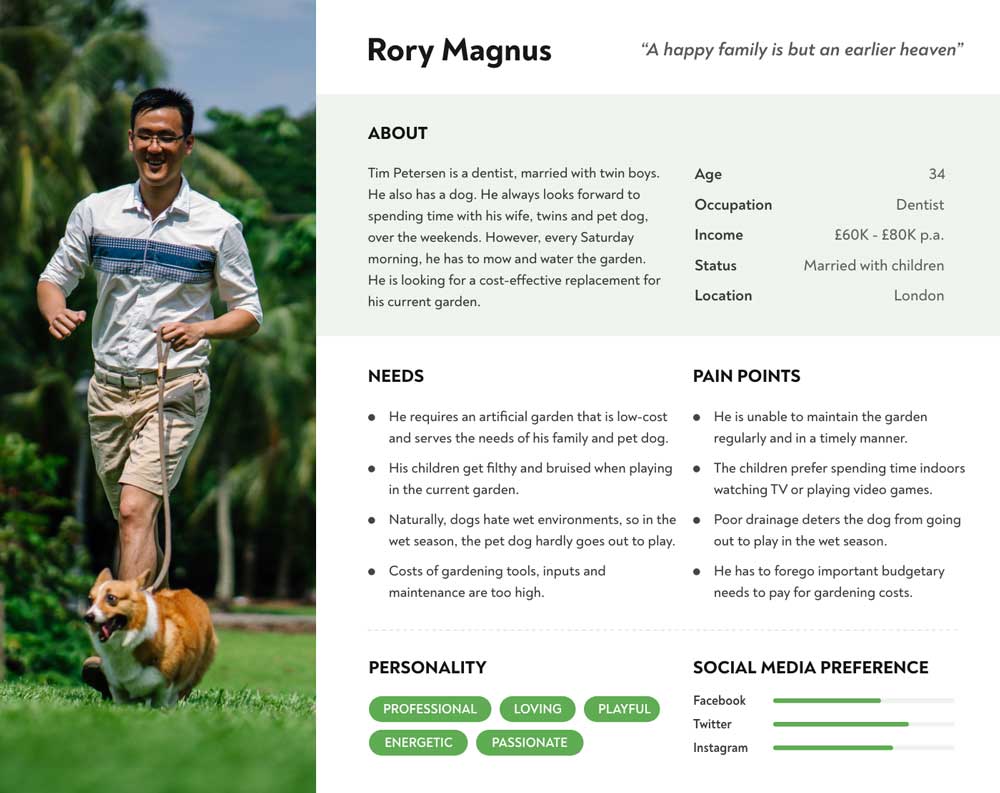 3. Get target audience pain points and needs – You can see this in above user persona, this will help connect with your target audience. When you add these pain points to your website, they act as an emotional trigger.
Your chances of converting visitors increase by up to 4X, when you connect with them emotionally and make them feel nostalgia, anger, sadness and other powerful emotions.
4. Get the USP and WHY statement – This uncovers the unique value you offer to your target audience that your competition does not.
Why should customers come to you and not your competitors?
What is your Unique Selling Proposition (USP)?
If you are not fully aware of your UVP, we can help you come up with one, after listening keenly to your story. Just like we did for our AstroLondon Client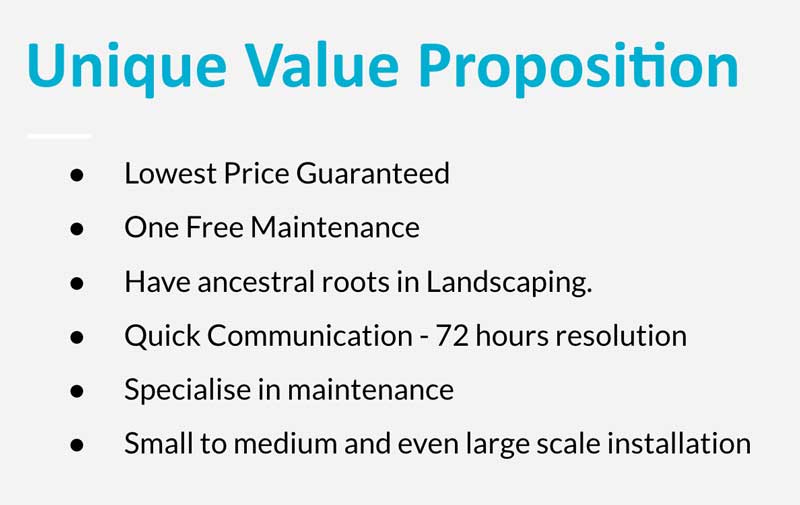 We want to know why you got into this business, and why you want it to keep growing.
People do not buy the "WHAT"; they buy the "WHY".
Most people commonly look at the aesthetics of a website and feel that the quality alone will rein in more customers, but this is not always the case.
Most business websites fail because they do not understand where they are headed and NEVER do any discovery, market research and strategy for their business.
After working with 500+ businesses, a common problem sticks out like a sore thumb – They do not know what they really want.
Learning from our past, we have seen about 990 out of every 1000 business websites fail.
You know why?
The design was not strategic, conversion ready and there was no understanding of the needs and pain points of the target audience.
The "WHY" statement informs customer buying decisions and not the "WHAT" statement.
Storytelling was not considered when creating the websites, and this is one of the crucial aspects that form a connection with the target audience.
Storytelling has the ability to increase sales price by up to 10X for the same product or service.
So let's get together with you to hear your story and uncover your business values, competitors, customer pain points, challenges and needs – let's lay down your SMART goals.
BOOK A FREE ONE-HOUR DISCOVERY SESSION NOW.
The Next Steps
After the FREE discovery session, what next?
If you find the discovery session to have produced valuable information about your business, we proceed with the process as follows:
Content Discovery
Here we look at what type of content suits your target audience best.
Is it written content, video, infographics, charts, etc.?
Content discovery uncovers the content that your target audience will consume easily.
What sort of tone and style are they most likely to read and identify with?
This will improve your lead conversion.
Finally we talk about the content required for all the pages of your website.
Design Discovery
Here we look into the kind of design that would best suit your particular content.
The design will make it easy to browse through the content and guide the target audience to your CTA.
A landing page with video is very different from one that has an infographic or written content.
Features & Functionality Discovery
This is closely related to design discovery, and addresses the features and functions that will better help your target audience to navigate through the site.
Do you want parallax on your website?
Do you need some popups?
What SaaS tools do you need?
And so much more
In this part, we look at your online marketing strategy.
What tools will you use for email campaigns?
What social media platforms will best present your website to your target audience?
Who will be managing your digital marketing campaigns?
What digital marketing channels are you using to currently market your website?
And so much more.
SEO Discovery
Here we look at how best to optimize your website for the search engines.
There are several SEO tactics which can be applied to specific website genres.
This is where we identify your website genre and how best to optimize it, and measure the result of the SEO techniques we use.
We go deep into The Google Analytics of your current website.
We get the volume of traffic, the bounce rate, conversion rate, mobile traffic, number sessions, etc.
We set this as the base, and after we create and launch your new conversion-ready website, we are able to prove the improvements that the new web design has on these crucial performance indicators.
After discovery of the important aspects of your business in the steps above, we then dive into their research.
Build User Questions
This helps us in understanding what your target audience wants from your website.
The questions cover a wide range of topics, from design to the type of content to be used.
Keyword Research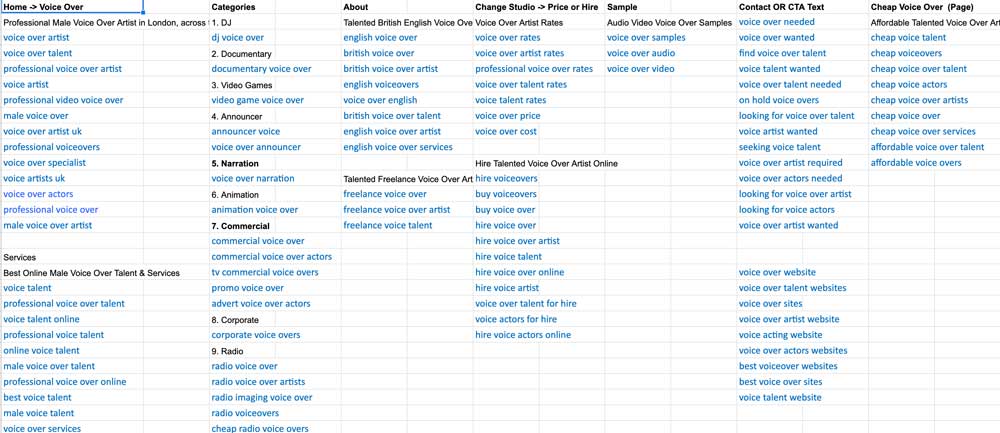 In order to optimize your website for the search engines, in-depth keyword research is required.
Why build a website and then have it lost in the last pages of search engine results?
Competitor Research
We need to understand what your competition is doing and how your website can give better service to your target audience.
What areas does your competitor ignore, and yet are important to the target audience?
How can you address these areas to beat your competition?
We dig deep into your competitors and get the keywords that are bringing in the maximum traffic volume.
We also take a look at where they get their highest number of backlinks.
We go further and examine their digital marketing strategy and what results it bears. Social marketing efforts are also examined.
This research enables us to come up with ways in which you can out-perform your competitors within the short-term.
SWOT Analysis
Strengths, Weaknesses, Opportunities, and Threats that your business has or is facing.
This is a tried-and-tested approach to strategic analysis of any venture.
Apart from preparing a SWOT analysis for your website, we also do the same for the top 3 competitors as well.
Design Research
We look into aspects that will make your website design attractive and functional at the same time.
We look into various aspects that your company needs, and how best to present them to potential customers using the website design.
Marketing Research
After discovering the marketing channels that you need, we look into how they can be implemented in a seamless manner to improve efficiency and effectiveness of your marketing team.
Delving deep into your competitors' marketing efforts gives us the data and information we that we need to build you a marketing strategy that will make you stand out from your competitors.
You have to offer a unique perspective if you are to beat your competitors in your niche.
You can do this by providing special prices, promotional products or services and so much more.
SEO Research
This involves a deeper dive into the techniques that will be used in optimizing your website. SEO research goes deeper than just getting keywords for your business.
We look at businesses and other websites where you can get quality backlinks from, and engage with them.
Remember, one quality backlink is much better than 10,000 substandard, low-quality backlinks.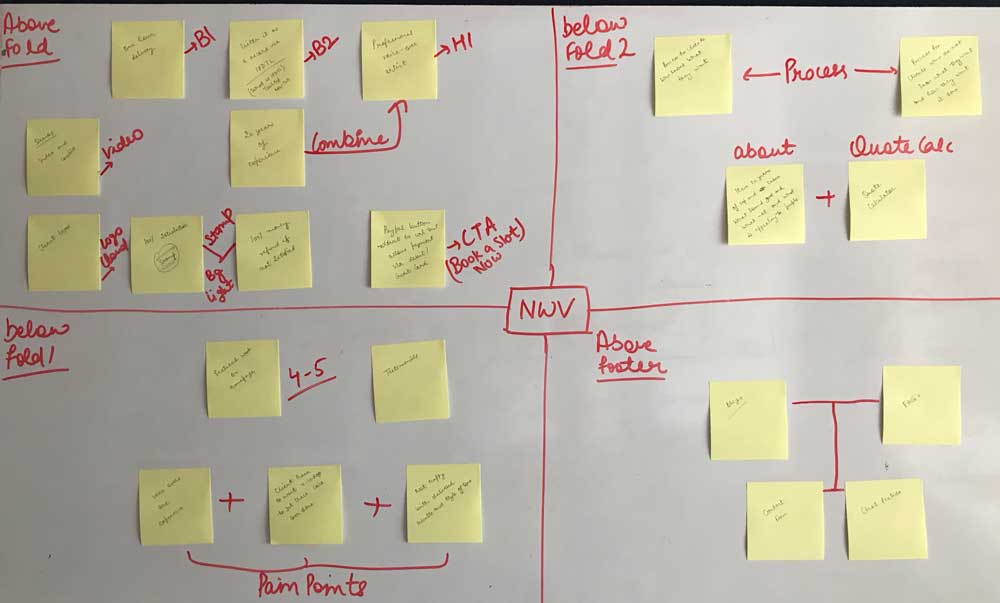 We have done Website Discovery and Research and have a wide range of data to analyze.
After analyzing the data, we come up with a strategy specifically tailored to give your website the best chance of converting in the short-term.
We cannot have a strategy without having a user persona.
This is your ideal target audience, and we can only proceed with strategy after understanding what the pain points, needs and challenges of this unique person are.
"Audiences come before product or service".
You are hell-bent to fail if you do not understand your audience, and do not address their need or solve their pain points.
You will form a deeper connection with your target audience if your truly understand and address their needs and pain points. This way you will be able to convert them faster.
Card Sorting
This helps to evaluate the information architecture of your website.
We brainstorm as a team and organize topics into categories that will make sense to your target audience.
Card sorting helps us identify which are the most important features of your website, and which have the least effects and can be ignored wholly.
Card sorting is also used to define the user experience (UX) of a web page as well.
This covers the strategy that will be used to present content to your target audience.
When will content be updated? What type of content should be used at any particular time? And so much more.
Information architecture
After the card sorting session, we come up with a concrete information architecture for the full website.
It ensures that pertinent information is easily available to your visitors.
Your website should not be a maze where a visitors has to click through several links to get to what he or she needs.
This part covers the way in which the website will be designed.
The strategy looks a usability, and functionality.
How best do we portray the content to the target audience?
Which sequence should be used?
Where do we place the CTAs?
User Flows
This looks at how users consume content on your website.
The design should enable users to move seamlessly down the content until they get to the CTA, and ensure that the content is compelling enough to generate leads and conversions.
Wireframes
Creating content is one aspect of website design, but you also need to know how the content will be laid out on the website.
Wireframes help in sorting out the content in a manner that is functional and appealing.
We create several wireframes on paper and then come up with the final wireframe drawn on a white board for easier presentation to clients.
This gives the client the opportunity to participate in the final design of the website.
The client may add or drop some sections.
This saves a lot of time, which would be lost if we were to present drafts in the form of PSD files and edit them for every change suggested.
After the final wireframe is approved by the client, we do a full PSD file that shows how the website will look like at the end of the design process.
Here we go into the strategy that will be used in marketing the site products or services.
When should email campaigns be sent out?
When should you post on social media?
What should you post on social media?
When should you respond and interact with social media followers?
It is crucial that we come up with different posts for different social media platforms.
Most people create one post and share it on all platforms.
The post created for Facebook should be different from that created for Instagram.
Remember that each social media platform attracts different types of users.
People on Facebook have no problem reading about your product or service, but people on Instagram want to see a wonderful picture story about the same product or service.
To address this, we come up with unique social media platform strategies for each of the social media platforms.
Growth Plan
This is the part where we address the strategy for the growth of your business.
We anticipate and prepare for the future growth of your website and how the design will be adjusted to cope with such growth.
We lay out a clean and simple path which you will follow to achieve your short term and long term growth goals.
The path will be informed by the information you gave us in our discovery session.
Unique Value Proposition
This is very important in getting new customers.
Also known as the Unique Selling Proposition, it is a statement that clearly shows the benefits that your business has to offer, how you will addresses customers' needs and pain points and what makes you unique from your competition.
This should be very clear in your landing pages and marketing campaigns.
We help you identify your UVP after doing an in-depth research on your competitors and building a SWOT analysis profile for you against your competitors.
This brings out your unique aspects that make you stand out from your competitors, thereby providing your USP.
Messaging Strategy
This is all about brand messaging. This addresses the language, tone, style that appears on your website.
What assets will you use in marketing your products and services? How will you approach your target audience and ensure there is lead generation or conversion?
Messaging strategy is the foundation of everything that your brand says, believes and does.
It will define the resources that you will use in your marketing your products and services. It will define your audience and objectives.
A powerful messaging strategy will help in saving time when it comes to creating your content; keeping your UVP consistent across all platforms; providing clarity in the way you conduct your business and connect with potential customers; gives strength to the backbone of your business.
Elevator Pitch
This is where we come up with the message that you can use to pitch to potential customers.
The pitch summarizes your marketing efforts in the best possible light, to catch the initial attention of your target audience.
Statistics show that a landing page or website has only 8 seconds to capture the attention of a first-time visitor.
Similarly, you have the same 8 seconds to give your elevator pitch to a potential customer, when you are handing them your business card at a meeting, conference or other business-networking gathering.
In this final phase, we look at the strategy to be used in optimizing your website.
We look at keywords, optimization techniques and frequency of optimization.
After an in-depth look at the sources of quality backlinks for your competitors, we come up with a list of websites from where you can get quality backlinks.
These serve to improve your ranking and get you to the first page of organic search results.
In conclusion
The information gathered from Discovery, Research and Strategy phase enables us to build a superior, bespoke, strategic and conversion-ready website, and help you market it and bring in loads of leads and sales.
This is a tried-and-tested approach to web design, which ensures fast results, especially in the short-term. The 3 steps also ensure that the website is evergreen thereby attaining the long-term goal of the design.
People who have tried short-cuts have ended up wasting their time and financial resources in getting a website, which might look attractive, but end up serving zero purpose when it comes to lead generation and conversion.
If you want your website to proper, then you have to follow the three steps outlined above.
Discovery, Research and Strategy – The three steps that will catapult your website from mediocrity into glory.
Contact us now and we can begin the journey to the success of your website