Keep your head above the fray with a resounding content marketing strategy.
Why do Content Marketing?
Be the influencer of the century! We do content marketing in order to keep the target audience engaged and maintain brand recall. This breeds brand loyalty and increases earnings. Everybody loves great content!
Increased Traffic
Everybody loves a great story, whether it is a movie or book. Your content should be specifically designed to make people read it and convert.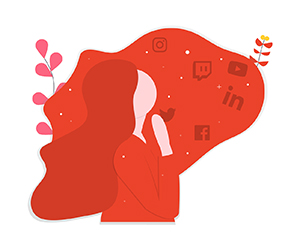 Brand Recall
Nobody forgets their favorite websites. Content marketing nurtures brand recall, so your customers always know where to come and get their needs solved.
People Orientation
Content marketing is for people and not search engines. Content marketing strategy must be done in order to know who you will be speaking to.
"People who succeed at becoming leaders in the world of content marketing, who craft compelling, valuable content that gets to the hearts of their readers, experience drastic site growth than their competitors." – Neil Patel.
How do we do content Content Marketing?
Content
Create sizzling hot content marketing with quality content. Engaging content makes content marketing easy, since the content is readily palatable to your readers.

Distribution Channels
Know which distribution channels are suitable for each piece of content in order to have effective content marketing.
Information Architecture
Building a house requires a blueprint, and so does content marketing. You must have an IA that shows the content flow and functionality.
"Production of high-quality, relevant content leads to attracting customers who spend significant time on your site. This engagement, over time, leads to higher levels of brand recognition, which drastically improves sales and encourages ongoing customer engagement" – NewsCred Insights
What else we do in Content Marketing?

SEO
You cannot talk about a calf without talking about the cow. Content marketing must include SEO, otherwise the content will never be found at all.
Sales Funnel
Feed the content beast with beguiling content! When creating content, you must address the sales funnel. That is why you are in business, isn't it?
Repurpose Old Content
What worked a few years ago can still work today if properly repurposed. Repurposing content is a great way of making it relevant once more.
Establish Direction
It would be silly to go hiking without a map and compass. Content direction defines it as generating leads, outreach, conversion, closing, reader retention, etc.
Content Mix
Don't bore your target audience with just one type of content. If you have a blog with written content only then people will get bored.
Experimentation
The little book of content marketing says that experimentation is crucial to achieving success. Know which content works best for you at all times.
Your Marketing Needs to be Energetic
And we have the inspiration today. Simply fill the form below to know more​