Keep ahead of your competition with resounding website maintenance strategy
Why do Website Maintenance?
Uphold the value of your website in order to attract and retain customers, present new products and services and improve your search engine rankings through regular website maintenance.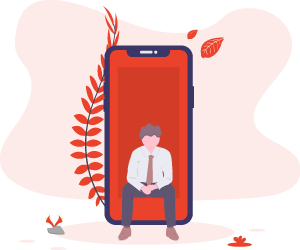 Generate Customer Interest
Boost personal and professional reputation on your business. Keep customers coming back through updates of content, forms, lists, contacts etc.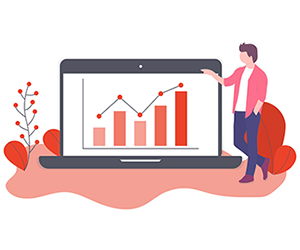 Better Ranking
Out with the old and in with the new! Websites with obsolete and outdated content always rank lower on search engines.
Improve Corporate Image
Don't be a corporate casualty. Maintain your website for the sake of your public image. Examine the look and feel of your website regularly.
"Just like car or home maintenance, website maintenance is crucial. It is important and will save you money, time, and unnecessary trouble in the long run. Get your website maintenance steps on your calendar and stick with them. Your website will thank you" – Kristen Hicks, ATX Copywriter.
How do we do Website Maintenance?
Content
Like a beautiful bride, content can never be ignored. Maintain and update content to keep your site attractive to your target audience for improved engagement.
Security
Hackers never come to your front homepage and knock to enter. Regular monitoring of your security features ensures that you do not get infected.

Software Updates
You don't have to be a genius to know that software updates benefit your website. Keep your software updated to guard against performance and security loopholes.
"Owning a website comes with certain responsibilities. You can't just build it and forget it – well you can, but regular website maintenance is a MUST if you want your website to be successful." – Bryan Hoffman, Spigot Design
What else we do in Website Maintenance?

Backup Schedule
Time Out: You better prepare yourself for the unforeseen! Regularly backup your site, so you can restore it should a catastrophic event affect it.

Speed Checking
Beep, Beep, Zoom – The Road Runner always leaves Willy Coyote eating dust! Customers adore fast loading websites; check the speed regularly.
Analytics
Ignorance will put your business down. Check on how your business is performing by checking on the metrics of the site and update accordingly.

Broken Links
Nobody likes broken links. Maintain all your links and make sure they are working at all times so your customers do not get frustrated.
Maintain your CTAs
You lose credibility when your CTAs don't work properly. After getting the customer to that point, do not lose him because your CTAs are not working.

Maintain your forms
Customers will not deal with ghosts! Fill out the forms on your site and make sure that they are working properly.
Maintenance that keeps your website at the front of the rat race pack​