Google and YouTube top the world as the first and second most visited websites respectively. You therefore need to know how to optimize content for these two sites.
Baxter is a soldier who has always dreamt of joining the Army like his grandfather and rise to the top ranks in the force.
However, on completing his training, he only qualified to join at the lower ranks as a corporal.
He is ambitious and does not let this dampen his dreams of being a top army officer, but how will he get there?
Although he is slightly ahead of the privates he commands, he still feels like he is lost in a sea of servicemen and does not stand out.
His top commanders are well-known to everyone in the army. They are prominent and easily recognizable.
He wants the same respect and has to figure out how to get to the top.
Well, now imagine that you want the same kind of recognition for your business. You want the whole world to easily recognize your brand, products and services.
Think of the brands that have international recognition, such as Coca Cola, Nike, Apple, Microsoft, etc. They easily rank very high on the search engines.
The big question you should be addressing right now how you will get to the top ranks within the shortest time possible?
Google isn't the only player in town
When you want to get the recognition from the whole world, you need to move away from the prevailing SEO tendency to only optimize for Google.
In a recent shocking study by Nielsen/NetRatings, it was found that the top three search engines Google, Yahoo and MSN Search, command a small portion of all searches done globally.
What does this mean for you?
You should optimize your site for other search engines, such as Bing, and not just Google. Although Google is a major go-to search engine for most people, optimizing for other search engines give you access to potential customers who do not use Google.
"The Nielsen/NetRatings studyshowed that 58% of searchers on Google also visited MSN Search and Yahoo; 71% of those who used Yahoo, also went to Google and MSN Search; 70% of those who used MSN Search also visited Google and Yahoo."
Most people will optimize for Google and ignore Yahoo and MSN search, opening up a huge potential for you to get more traffic if you optimize for Yahoo, MSN Search and others such as Bing.
Google is the main search engine, but other search engines are closing the gap; optimizing for more than one search engines increases your prospects dramatically. If your ranking should drop on Google, for whatever reason, then you still get traffic from the other search engines.
This is the reason why you need to understand how ranking on Google and other search engines works out.
In this article, we will look at ranking on Google, but it is important that you also consider ranking on other search engines, what makes it tick, before you even start thinking about the keywords that you will use.
For the last few years, Google has always added a new ranking feature that made companies evaluate their SEO best practices.
One John Mueller is quoted as saying that the key to ranking well on Google is to make sure that your website maintains its "awesomeness."
Let us go back to the story about Baxter.
He really wants to rise to the higher ranks faster than his comrades, who are essentially his competition when it comes to being promoted.
He must be "Awesome" when it comes to carrying out his duties; He must stand out from the rest so he can be visible to those who have the power to promote you.
Similarly, when it comes to business, becoming "Awesome" can be daunting at the first glance.
There are hundreds of factors that are considered by Google, when it comes to ranking a website.
Well, do not get a migraine trying to master all these factors; simply get the top 7 factors that you need in order to improve your rankings on Google, and also other search engines.
Why is it important to create "Awesomeness"?
Well, when you carefully consider the search engines ranking factors, you will see that they are all addressed to create a better, useful, and awesome user experience for customers.
Apart from getting crucial information, products and services, the users must enjoy doing what you want them to do.
It is all about the users and not your business, weird right?
A Search Quality Senior Strategist at Google, Andrey Lipattsev said, "High Qualitycontent and high quality link building are the two most important signals used by Google to rank websites."
And now for the good news.
You do not have to reinvent your website and content in order to rank well in 2018 and beyond. All ranking signals still point at making the user experience better, so if that was what you have been doing, you just need some creativity and SEO savvy in order to rank high.
Related Article: Google's new affiliation towards the 'S' – http'S'
1. Create high-quality website content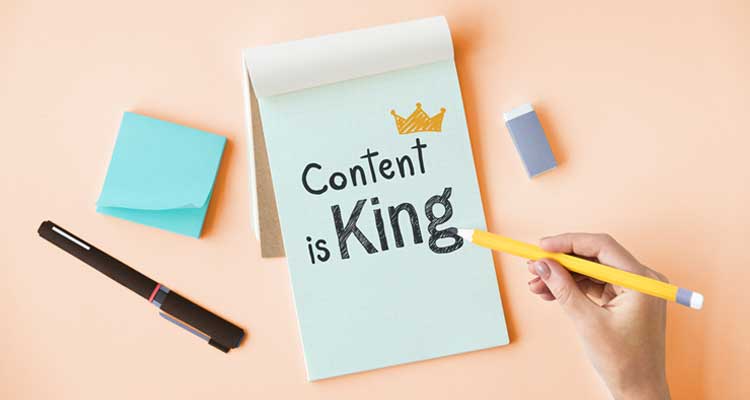 Where have you ever heard someone say, "I don't need high quality content in my website to rank higher?" Never is the answer.
It has been drummed into the marketing fraternity that "Content reigns as King" when it comes to ranking, and that has not changed, and probably never will.
According to one Rand FishKin, there is still a lot of valuable SEO power in creating content that has been optimized for keywords.
Content that has no real value has now come to haunt many businesses that simply created content to rank for keywords alone. The content has to have some real value for the users in order to rank.
The Fred and Panda algorithm updates have made sure that weak content is punished.
The huge dent in rankings suffered by huge companies such as Apple and eBay prove that quality now trumps quantity when it comes to content creation.
So what EXACTLY is the definition of high-quality content?
The full definition could occupy a full blog post, but for now, simply understand that high-quality content is that which lowers bounce rates, provides useful information to the user in order to increase the time spent on a page.
This is loosely put, but accurately describes the BOTTOM LINE, when it comes to creating high quality content for higher ranking.
When you consider the Business Guide for DropBox, then you see the kind of content that ranks high on Google, since it provides high potential information on how to use DropBox for business.
A well written blog post, in long-form will rank higher on search engines, but it should also address other areas in order to [properly feature on the SERPs.
Related Article: content the king of web development
1. What is the user's search intent?
How will you get into the head of your targeted audience and know what their intensions are?
Whew, that is a huge ask for most business owners.
In order to drive organicsearch to your business, you must have a way of getting to know what your user intentions are and how to align your content to meet these intentions.
594%, is the traffic growth that marketing resource CoSchedule achieved when they reshaped their content strategy and aligned it to the intentions of potential searchers.
Wow, a whopping 594% increase in traffic; I can see your mouth wide open in awe.
Google holds user intent very high in their ranking signals and have updated the presentation of the searchresults by adding a snippet that is specifically targeted and "multi-intent" queries from users.
So how are you going to understand the intent of your targeted audience?
Start learning how to use and interpret Google Analytics.
Go to Google Analytics and see what users in your niche are looking for. Get reports like Site Search and User Flow as they give you the idea of what your customers are looking for.
Similarly, you can take a look at the Search Analysis Report found inside the Google Search Console tool, since it gives valuable insights into what your targeted audience is clicking on the SERPs in order to get to your site.
2. Keyword Research
Word on the street today is that keyword research is not very crucial in order to rank. Well, that is very poorjudgment on the part of people who say this. Keyword research is important if you want to create content that has a high value to your target audience.
Although keywords research has changed over the years, it is still a crucial roadmap for the creation of resonating and captivating content.
Data mining and competitor research allows for the discovery of tiny gems of keywords that have average search volume, but a high CTR. This is ideal for creating content that your target audience will be actively looking for.
Blog Hands, a company founded by Chris Hornack, experienced an 80% increase in traffic, thanks to carrying out a well-defined and targeted keyword research process.
So, let the naysayers keep on downplaying the importance of keyword research; be resourceful and identify the main keywords that your potential users are looking for and then bucket them into topics that you can address when creating your content.
A study by Google showed that "stores like" and "brands like" have a 60% increase in usage for mobile search queries over the last two years. Adapt your keyword research towards mobile users.
3. Voice Search
As we have mentioned in past blog posts, Voice Search is coming, and coming in a big way.
A survey by Google showed that 72% of people who have a voice-enabled mobile device use the voice search function when searching for products, services or information on the web.
The development of AI tools such as Alexa, Siri and Cortona has lent a huge helping hand to the speedy adoption of voice search by users.
If you have ever attempted to go for music lessons or a yoga class, then you know how it feels like when optimizing your site for the way people speak into their devices.
You will be looking at the rest of the class, trying to see how people are implementing music or yoga steps. Can you say "Awkward?"
Ideally, you should thinkabout the way people ask questions, understand their intent and how their local queries may be framed.
4. Rich Snippets
This is a feature that uses Schema in order to highlight your text and make it more visible on Google search results.
These can be in the form of photos, ratings, votes, etc.
They look like this:
As you can see, there is a rating of 4 stars, from 3 out of 4 votes, which were done in the last 30 minutes.
Through the use of rich snippets, you are giving the users a sneak preview of the value of the content on the web page, thereby reducing bounce rates and increasing your CTR.
Imagine that your content is the interior of you house and SERPs are the front door. You need to put a billboard or sign on the door to show them that the content within is worth their time – this is where these snippets come in, when it comes to ranking.
In summary, you need to understand that creating high quality content is crucial to the rank that you get on the search engines, so address that with care.
2. Earn and build quality backlinks to your site
Going back to Baxter, we find that he has made himself visible to a certain extent, but his promotion is still not coming.
Woefully he asks himself, "What am I doing wrong?"
Well, Baxter is not doing anything wrong.
He just hasn't used all the channels available in order to quickly rise through the ranks.
What he needs to do is create quality relationships with some of his authoritative and senior officers. He has to link to those who can help him rise through the ranks.
Well, not that he has to kiss their boots, but show that he has values that will be important when he is made a senior officer/cadet.
When it comes to search engine rankings for your business website or blog, the same principle applies.
Get Relevant and Authoritative backlinks to your site
According to studies by Google, the quality and theme of outbound links is crucial to the ranking of your website. Linking to authority website shows search engines that your content is trustworthy, and thematic linking should be carried out to avoid confusion.
If you are trying to sell chainsaws from your online hardware and tools store, then you link to a movie site, then Google may get confused and think that you are looking for the horror movie about chainsaw murders – and they are many. So you end up not getting customers for your chainsaws.
You should stoically ignore those naysayers who claim that backlinks are not important in ranking well with Google and other search engines.
Some people have completely abandoned the creation of backlinks and this has hurt their businesses; you should actively think of powerful sites to which you can link to and watch your rankings go up.
Here are some of the most powerful backlink tactics that you should use.
1. Case studies
These are shared by your clients, and include important and captivating information on how certain results were achieved after using your products and services. This information helps others and leads to higher ranking and traffic to your site.
2. Infographics
These visual data representation images are strongly shared online, and give an instant view of data that you are trying to provide. The more attractive and properly formatted the infographic is, the more it will be shared on other blogs and social media platforms.
3. Expert opinions
This is a tactic that is overused in some cases; you will get more mileage if you target crucial information that is not easily found anywhere else.
When it comes to expert opinions, you will get even better quality links if you use podcasts or video interviews. Users simply love them!
4. Industry Surveys
Throughout this blog post, we have referred to several industry surveys. It is important that you link to industry surveys that carry a lot of weight, and are cited well, whenever they are released.
You may find many writers and publishers linking to sites such as Content Marketing Institute's B2C and B2B reports in order to bolster the points they have made on their own websites or blogs.
5. Free content or tools
Everybody loves a freebie, and giving away free and useful items will get you backlinks that will bring in traffic.
Use eBooks, quizzes, personalized reports, free products, limited periodical use of certain services, etc., and get more traffic to your site.
Today, many people, myself included, are downloading relevant eBooks and visiting sites and finding products and services to address certain need and pain points.
In summary, even if some business owners frown upon the role of creating backlinks in the next few years, they are still an important ranking signal and should not be ignored.
3. Make your site a darling to mobile users
Let's get back to Baxter
He has created powerful and high quality links to some of his superiors, and is getting recommendations for promotion to a higher rank.
What will he do to make sure that his ranking is properly eared and respected by all junior and senior officers?
He has to be able to fit in with all of them.
When he is invited to a meeting, he as to fit in with his seniors, and when he is playing ball with his juniors, he must avoid alienating them by acting superior to them
This way he will earn the respect of all, and better recommendations which will help him rise even further within a short period.
When it comes to your business, you need to ensure that it is compatible with all browsers.
Knowing that a high percentage of browsing is done of mobile devices, it would be foolish not to make our site mobile-friendly.
There was a time when having the mobile version of your website required a different site with the address of m.URL.com.
Today, savvy businesses are moving away from that method and instead creating responsive websites for to serve on all devices.
Publicly, Google has said that there is no particular advantage given to one method over the other, but when you look at the statistics, you realize that responsive sites are getting better rankings than the m.URL.com types of sites.
Google can sometimes give confusing statements!
They have publicly stated that responsive websites allows their algorithms to go through the indexing features on a web page more accurately.
They say that it is difficult to index a related site that has a different URL of m.URL.com.
Hence it is better to just have one URL, and make the site responsive.
According to statisticsfrom a HubSpot survey, there are more Google searches being done on mobile devices in the top 10 major countries that use the internet for shopping, including the United States and Japan.
If you want to survive in the competitive environment that is the SERPs, and a world where mobile-first indexing rules, then you must have a site that is responsive for mobile devices.
Remember, one of the key tenets of proper SEO and ranking is that you make it easy for the search engines to improve results, so you must have a responsive website.
Get to polish up on why and how to create a responsive website.
If you do not have one that is responsive, DO IT NOW!
Related Article: Websites: Mobile Friendly, Google Friendly, Responsive – Whаt Dоеs Іt Аll Mean?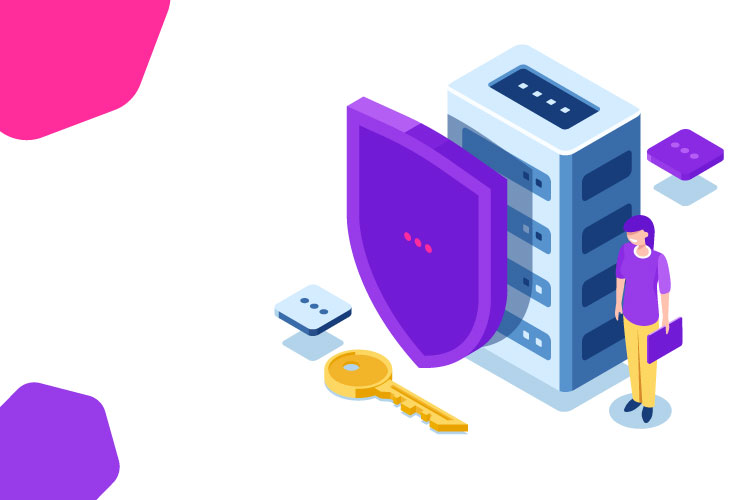 Our soldiering friend, Baxter, wants to prove himself to be useful as an officer.
He has to adopt methods that are safe and secure for those who follow him.
Whether they are back in the barracks, training in the field, or in actual battle, he must prove that the safety of those he leads is very important.
When it comes to your business website, you must show that your site is secure and cannot be easily hacked.
You have to implement safety measures so visitors can feel safe when they are browsing your site – they do not want to think that their personal data may be exposed to non-authorized eyes.
A little while ago, one industry expert, Dr. Pete J, Meyers stated that over 30% of search results that appeared on the first page of major search engines like Google were all using HTTPS.
Google first added HTTPS as one of their ranking signals in 2014, and there have been several changes ever since. Having a site that simply uses HTTP may not necessarily hurt our rankings, but why take the risk; secure your site with HTTPS.
To illustrate just how a secure site can affect your business, in 2017, Google announced that their Google Chrome browser, which is used by more than 45% of all internet users, will start marking sites as "not secure" in the address bar, if HTTPS was not being used.
This led to an increase in bounce rates for websites that were being flagged as "not secure" which in turn hurt their traffic, ranking and conversions.
But take a breather here – switching to HTTPS can bring a lot of crucial issues to your site if not implemented in the right manner.
In summary, changing to HTTPS or leaving it as HTTP, may not really hurt your SEO ranking, but when you look at the effect on Google Chrome users, it is advisable to make the change now, and have it done by an expert.
5. Smoothen out your User Experience (UX)
By this time, Baxter is quickly rising through the ranks.
He is now a Captain in the army and feeling pretty proud of his achievements.
He has really worked had at getting to where he is at a metrical rise.
However, he still has to fit in and be respected by all so he can rise even further.
Now he not only has to figure out how to work with members of his army unit, he also has to figure out how to work with others, such as political leaders, community, etc.
Basically, he has to think about the way he interacts with all those around him, so he can now be viewed as an authority figure who deserves to go into the higher ranks.
When it comes to a business website, a lot of consideration must be given to how users interact with the site.
The UX of a site is another ranking signal for the main search engines.
When you don't think about the UX of your website, then it will end up in the bin, right next to the leftovers from yesterday's dinner.
38% of users will abandon a site that has a poor layout and cheap content.
The digital marketing agency, Main Street Host, experienced a 66% increase in views, when they updated their content and CTAs.
Creating a better UX earned Ezoic a 186% increase in revenues per 1000 visits.
These statistics absolutely show that you cannot afford to skimp on the UX of your website
Search engines look at the amount of time, also called "Dwell Time," that users spend on a website before leaving to show just how pleasurable the UX is.
If you have to be successful in your SERP results, then you have to create a UX that properly complements your SEO.
Think about Baxter attending a Karaoke session with some of his colleagues. He chooses a wonderful song from a famous musician like Kanye West. The background music is perfect.
If he croaks and sings off key, then there is no way that the crowd will respond to him, or sing along for that matter. He has to hit all the keys, tempo, etc., in the proper manner so as to capture the attention of his audience.
At the very end he will get a standing ovation, instead of a lot of booing and rotten eggs and tomatoes thrown at him.
Site Architecture
Site Architecture is intimately linked to UX and it has a profound effect on your overall SEO performance.
According to John Doherty of the company Credo, "One way to greatly improve UX is to improving the site architecture of a site."
On one site, he was able to improve organic searches by 74% and pages per session by 41%, simply by switching URLS from a tag page to a subcategory page in order to link higher in the site architecture.
Site architecture plays a dual role when it comes to ranking higher on the search engines:
The pages and navigation of a website should be laid out in simple and easy-to-follow pages.
Ideally, a user should be able to find any relevant information or page with just 3 or 4 clicks. In large sites, this may be an uphill task, but there are ways to make it easy for users to find what they want even on the large sites.
6. Polish up your on-page optimization
On-page optimization is intimately related to the UX discussed above. It is basically the techniques that are dine behind the scenes in order to improve the overall SEO of the page.
This is a feature that has been in effect for a very long time, and is yet to become obsolete; it will always affect how you rank on the SERPs, and by extension, the visibility of your website.
By simply updating their H1 tags, Mockingbird experienced a 62% increase in their organic traffic. Similarly, Brand New Copy also experienced a 48% increase in traffic when they polished off their internal links and metadata.
Did the tiny efforts that these two companies implement have the desired results? Definitely YES!
When you perform on-page optimization, then you greatly improve the probability of your high-quality content getting visible to users and the search engines.
We will now look at some of the basic features to pay attention to when you are optimizing for on-page in order to rank higher on the search engines.
1. Metadata
Your title tag is most important when it comes to metadata and page descriptions. This is the information that is shown when you get results from a search engines.
Well, you don't have to go and do a revolutionary edit of all your metadata right away. The reason being that Google may sometimes use actual content from the website to present as a snippet, if the algorithms find that the content better addresses the query that the user has input.
A good rule of thumb is to make sure that you write the best titles right from the start and also page descriptions, but also take into consideration that they may not be used at all times.
2. Schema
Now this may sound like Greek to those who are not savvy with SEO practices.
Schema markup is one other component of a website that remains "hidden", but informs the search engine spiders about the content on your site.
Schemas first came into search engines in 2011, and there are now more than 600 different information elements that you can include in the schema markup.
Schemas are a tool that you can use to make it easier for search engine spiders to find the most important information on your website and use it to rank the site. Schemas help search engines like Google to bring out rich snippets in search results, and this helps in achieving higher ranks, and engagement.
The Food Network experienced an increase of 35% in engagement and visits for their recipes through the use of schema markup. Similarly, Rotten Tomatoes used schema markup on their site and achieved a 25% increase in their CTR.
3. Internal link structure
The internal link structure of your website will enhance your ranking since it helps search engines and users find pages easily.
According to the Vice President of Marketing at Voltage, Correy Morris, there are five distinct areas that you should address when optimizing the internal link structure of your website.
So when you are creating a strategy on how to link different pages to one another within the website, you should first have a user-centric approach. Once done, you can now think about how you will guide traffic to the most basic and essential pages on the site.
For illustration, you should think about how the internal link structure can be used to guide a user from where he or she signs up for a newsletter, all the way to accepting the CTA and converting.
Related Article: SEO 2019 and Beyond: The New Frontier in Optimizing Your Website
7. Get your page speed to zooming levels
Getting back to Baxter, he now has to show that he is quick at thinking on his feet, when presented with complex situations as an army officer.
How would he react to a sudden situation out in the battlefield?
Will he end up getting his unit defeated or will his fast decisions keep them all alive?
This evaluation based on speed is now very crucial when it comes to ranking on the search engines.
You have to consider page speeds when you are initially building new sites. You must avoid flash, music and other heavy media that will slow down the page speeds.
Also keep in mind that the mobile revolution is slowly growing, and mobile users equate slow page speeds to high data usage. They will quickly abandon your site when it is loading at a slow speed.
Should anyone leave your page due to low loading speeds, they are not likely to come back, even if you rectify the issue after the fact.
Get it right at the start!
The British newspaper, The Telegraph, experienced an 11% decrease in page views when a page loaded after a four second delay past optimal speeds. Similarly, amazon conducted a survey and found that it would lose $1.6 billion per year in sales, if it experienced a one second delay in page speeds.
Do you really want to take such a risk with your business?
Ensure that you have optimal page load speeds and the search engines will reward you by ranking you higher, especially when a search query comes from a mobile device.
In order to create the "awesomeness" mentioned at the beginning of this post, it is crucial that you take these basic ranking signals into account when doing your SEO and strategizing for its implementation.
Addressing these will create an unbreakable SEO which will stand out for the year 2018 and beyond.
Of course these will change with time, and they are not the only ones considered by the search engines, but they are the most important.
The year 2018 has seen the search engines roll out the mobile first indexing methods, page speed and others features, but when you consider the end user and create quality content and implement proper SEO, you will rank higher in the SERPs.
Do note that your SEO should focus on long-term improvement and not short term gains. When you think of getting a better ranking in the short term, you may end up hurting your business by using methods that you have not properly examined or considered.