Web design is not just about creating a beautiful site; it takes a lot more, as you shall see in this series.
Web design is still a mystic issue for many business owners. Some will just concoct a website that looks great using front-end design tools, but wonders why they are not getting the desired target audience and traffic.
Here we give you 11 crucial stages that you must go through in order to get a high-converting website with lots of visitors.
1. Discovery
Christopher Columbus is said to have discovered America and brought it to the world's attention. Many flocked there from all over the world, and are still doing so to this day.
Discovery is the first stage of any website design process. This is where all aspects of the site, products, services, content delivery, user personas, and a lot more are identified in a broad aspect. The discovery enables focusing on the curial items of the web design process.
Related Article: 18 Steps for a comprehensive Website Discovery
2. Research
It would be foolhardy to design a website without researching what it will bear. In the research phase, all information gathered from the discovery phase is research and documented.
This further helps in focusing the web design process, so it does not digress in its attempt at meeting the challenges, needs and pain points of the target audience.
Related Article: 10 Steps for a Intensive Website Research
3. Strategy
What strategy will be used in the design of the website, creation of content, delivery of said content, etc.? You must create a broad strategy on the design of the website.
4. Branding
Perception will breed loyalty. You have to research on how your target audience views your brand. From the logo, colors right down to the fonts that you will use.
You have to ensure that your brand stands tall when compared to your competitors, through the creation of a great brand strategy.
Related Article: 50 tips on how to keep your brand strong and relevant
5. Copywriting
Content is King! That is the mantra of all content marketers. In order to create engaging and converting content, you must create an effective strategy for it.
You need to know the kind of content that appeals to your target audience, and then see how you will create it in an engaging manner, and this requires proper strategy.
6. Design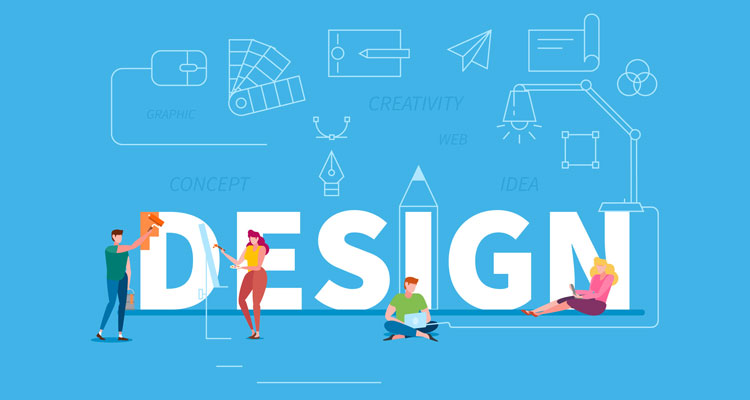 Blueprints are critical in the construction of buildings, cars, and almost everything else.
This is also true for website design.
You must have a flawless website design strategy that outlines where features and content will go. You need to identify which apps and software will deliver the best experience and service to your target audience.
You have to know how the website will be laid out. You cannot just lump things together and call it a website. It has to be complementary in its purpose as a sales tool.
Related Article: 12 Steps for a Kickass Web Design Strategy
7. Development
This is the time to get into the nitty-gritty of the design.
In development, you are creating the code and other technical aspects of the website.
It is a complicated, but essential part of the web design process. You will learn how CREDOFY approaches the development phase of website design.
8. Quality Assurance and Testing
This is a no-brainer
You need to test the site and see how well it performs. Does it give a great user experience? Are all the features working as they should? Is it compatible with all browsers and devices?
9. SEO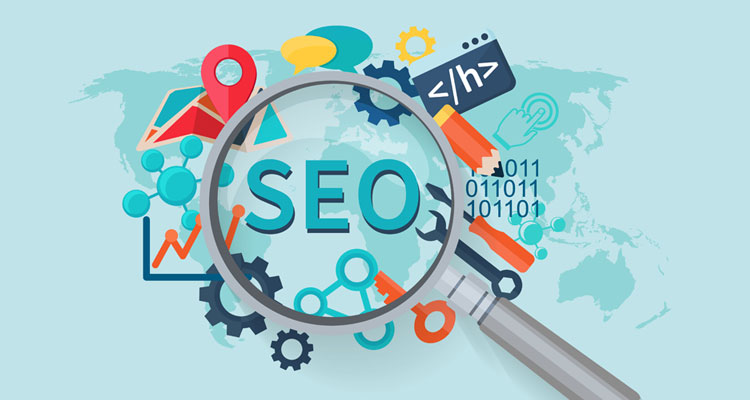 If they do not see you, they cannot visit you.
SEO brings the all-important organic traffic to your site. You have to do SEO strategy so you can rank at the top of the search engines.
Keyword research and other design factors that enhance ranking will be examined at this stage.
Related Article: SEO 2019 and Beyond: The New Frontier in Optimizing Your Website
10. Content Marketing
Content marketing and content creation are very different.
Content marketing will look at ways in which the created content will be used to market the products and services. Questions such as content delivery channels are addressed in this phase.
Related Article: 9 Steps for a super successful Content Marketing Strategy
11. Maintenance
In order to keep your car humming and your house pristine, maintenance is crucial.
This is the same for any website. If you create a website and do not do maintenance, then it will eventually "break down".