Our responsibility in this case was to make the website responsive, follow the trending contemporary design standards that would drive traffic and increase conversions. The previous design was obsolete and had no target audience. After having an in-depth conversation with the client, we identified who the target audience was. We used the discovery phase in order to identify all challenges that the client was facing.
Challenges :  Finding a suitable location where the swimming lessons would be held was one of the main challenges. Another was the creation of courses that would fall into an attractive curriculum. This lack of direction caused poor choosing of the target audience, and the old design completely missed its mark. The site was also not responsive and therefore reduced the number of people who responded.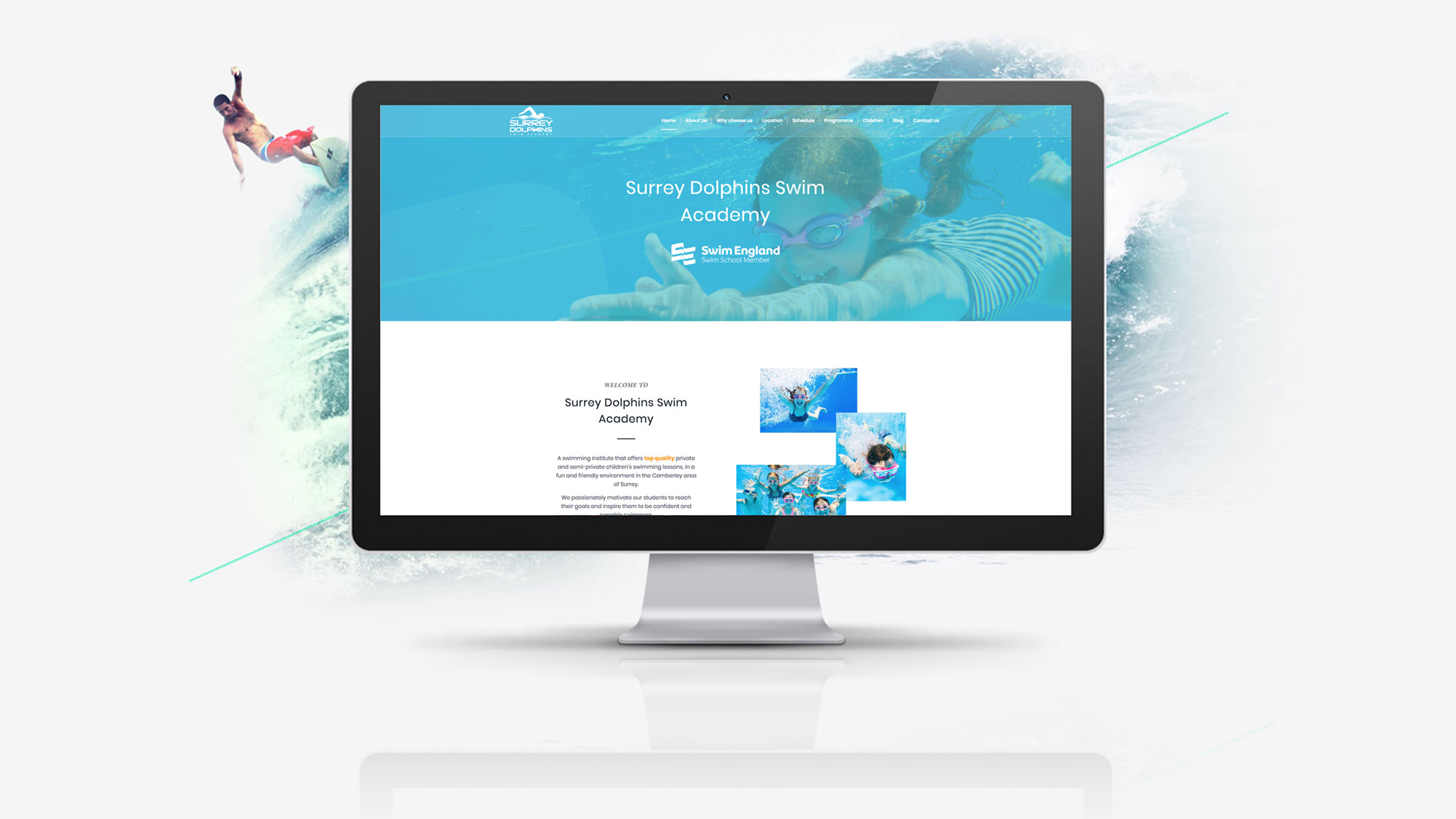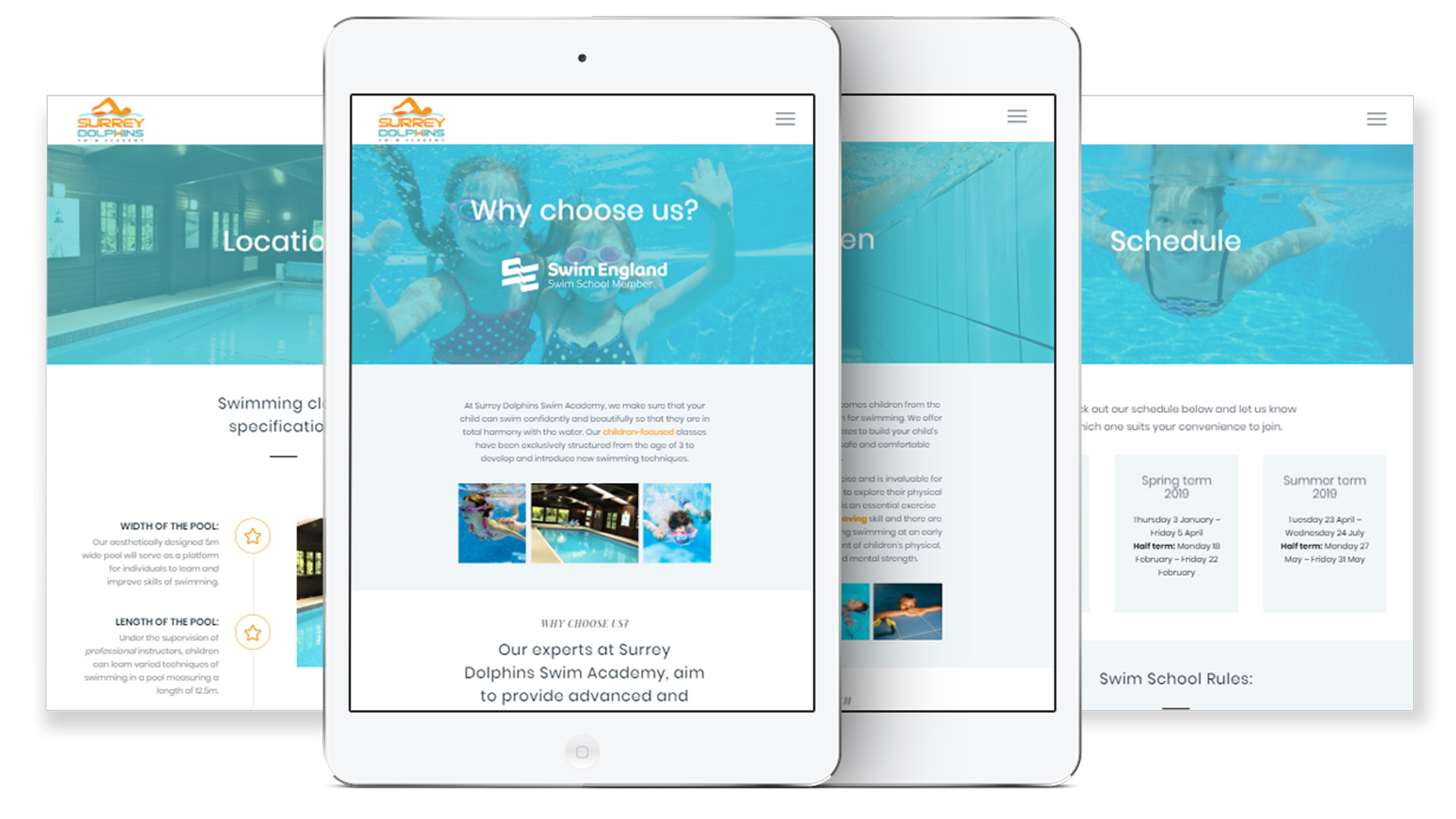 Solution : We subsequently developed a strategic plan that would allow for the redesign of the old website without losing the current search engine rankings. Most content on the old website was reused, and after changing some of the URLs, we set the proper 301 redirect to lead to the new site. We came up with a design that would attract the target audience, giving them simple and straightforward information on courses and the locations.
Results : The new design improved the conversion rate by up to 50%, while reducing the bounce rate from 80% to just 40%. You can guess that soon Surrey Dolphins became the leading swimming school, and instruction for the targeted demographic.
When I opened my swim school, I wanted to have a website that would be slick, stylish, interesting and eye-catching.Credofy team has worked absolutely brilliantly to meet my expectations.They worked very quick, the communication was superb and the overall style they chose for my website was beyond my imagination.
We are really excited and raving to help you come up with a functional, aesthetically pleasing, easily navigated, user-friendly and fully responsive website.
Why wait any longer?
Simply fill in the form below and we will contact you immediately.