Nothing brings out the best in a website than a great design and engaging storytelling or narrative.
There was a lack of professionalism in the design and also no storytelling. The design was obsolete and this affected sales and enquiries alike.
The website was only a few pages deep, but the client wanted a bespoke design that would bring in conversions and make the brand look bigger than the competition.
Their competitors used a lot of pictures on their websites, but the client wanted to use vector images, which could be designed to follow a certain narrative, and therefore give an excellent story.
Discovery
Research
Strategy
Design
Development
Testing
On Page SEO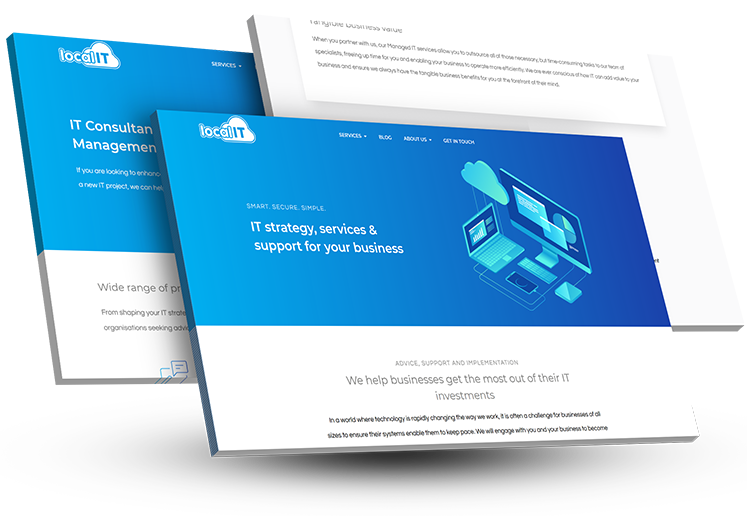 Creating an incredible user experience.​
After conducting an in-depth research phase, we realized that none of the competitors were using storytelling to sell their IT services.
This opened up a wonderful opportunity for our client to take advantage of storytelling to gain the upper hand.
We built a seamless and intuitive design that allowed visitor to easily find the information and products that they wanted.
When used strategically, storytelling is a powerful way of building a brand and enhancing lead generation, conversions and customer retention. That is just what we did. When doing discovery and strategy, we came up with a user flow that facilitated a higher conversion rate and greatly reduced the bounce rate. The use of strategically placed Call to Action buttons would definitely improve their conversion rate.
The trust factor also improved thanks to the professional and bespoke design that we came up with. This lead to higher customer conversion.
Discovery/Strategy
UX/UI
HTML5/CSS
WORDPRESS/CMS
Search Engine Optimisation

The heavy use of vector images to tell the story made the customer journey more interactive, and therefore increased the fun and excitement of browsing the website.
Every service page was designed in keeping with the thought that a customer will respond to a Call to Action button, after looking through some convincing stats and the overall website design.
Naturally, the client wanted to rank at the top of the search engines so we had to come up with a site that would be a darling to the crawlers and bots on Google.
We ensured that the optimization techniques that we used would allow the site to load faster and also rank higher on the search engines.
As at this time, more than 80% of the overall site traffic comes from mobile devices thanks to its responsive nature. Mobile also contributes 60% of all leads generated.
Note that the old site was not responsive and led to the loss of leads and traffic.
When compared to their competitors, the responsive design is quite impressive and easy to read, comprehend and navigate. This has led to the improved traffic and higher conversion rate.
We are really excited and raving to help you come up with a functional, aesthetically pleasing, easily navigated, user-friendly and fully responsive website.
Why wait any longer?
Simply fill in the form below and we will contact you immediately.