Get to know "what" a brand is and "why" and "how" to build it and maintain it as a strong brand over time.
According to one of the leading branding experts, Marty Neumeier, branding is the "outward expression of a brand, including the name, trademarks, communications and visual appearance"
According to marketing professionals, branding is the "aggregate of the language, feel and look" of a brand.
It is imperative that you first look at these aspects of branding in detailed manner, so you can come up with the best branding for your business.
Branding is a method of communication between your business and your target audience, set your business apart from the competition, and create an experience that fosters better engagement with your customers.
The first thing you need to do is to have an intimate knowledge of what your company stands for.
Having a clear vision of your business is the first step towards creating a powerful brand identity.
Take a breather here and think of some of the brands that you know and love: Coca Cola, Google, and Facebook.
Now ask yourself what makes these brands stand out. Is it difficult to describe the brand? How come you know so much about these brands?
Well, they did not just stumble on the right branding technique. They sat down and put down a method that made them shine in a manner that appealed to you.
There are a number of questions that you need to answer so you can get a deep insight into what or who your business is. Here are some of the most important:
1. What is your business all about? What does it do?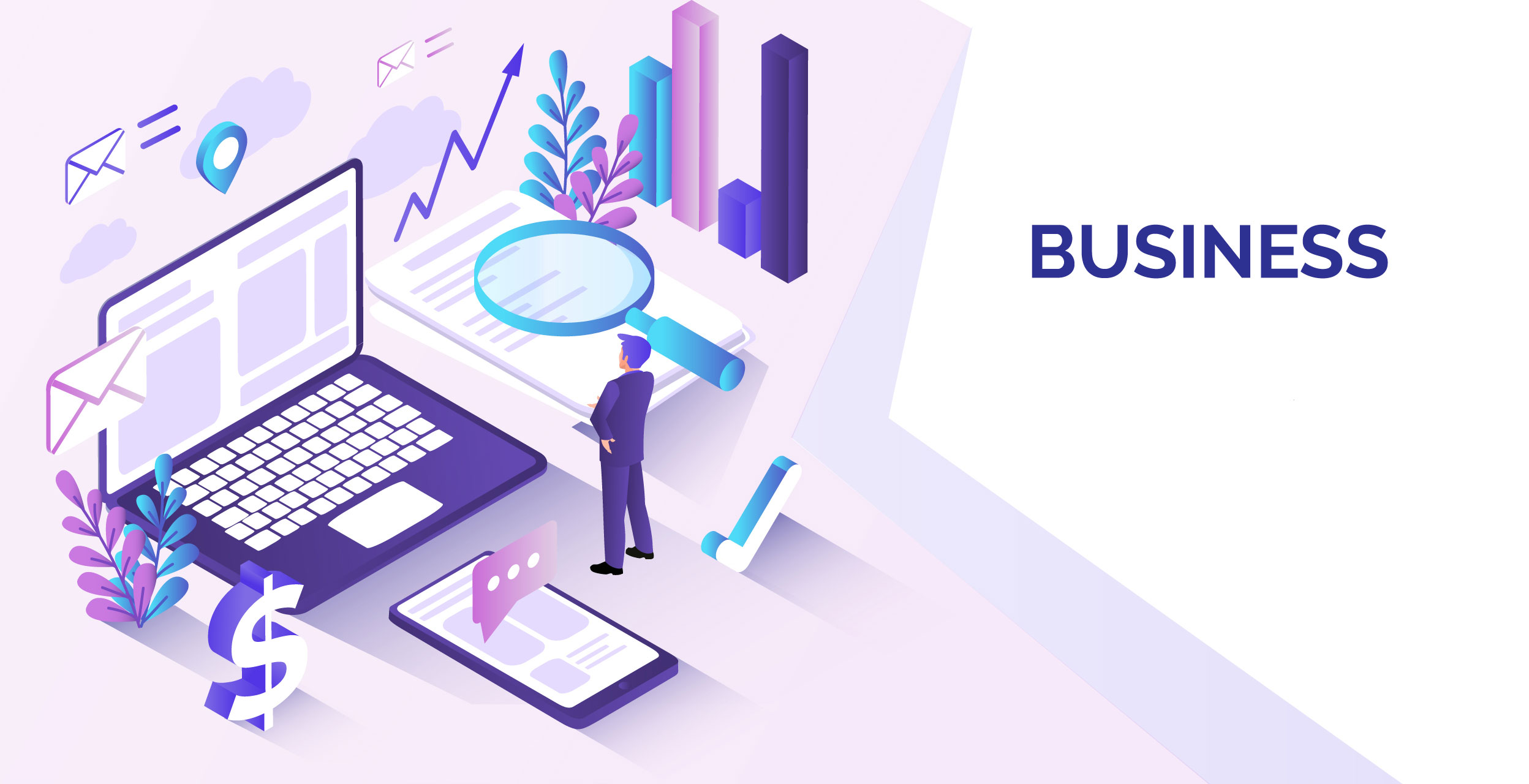 The first thing that you have to be clear about is what your business actually does.
You may be having a smirk on your face right now, but you would be surprised at how many companies have a murky understanding of the actual function of their business – maybe due to thrashing around in the shallows and turning the water into a muddy mess.
You still want to have this question put to you in another way? Ok! Take a look at these examples below:
You started off as a high-end mobile app development service and now you are selling mobile handsets from your site
Or
You started off as a specialized fashion store and now you are selling caps and branded T-shirts from the site.
These kind of circumstances happen to many businesses on the Internet today
Now go back, sit still and think, "What does the business do?" Do not think about what you initially wanted it to do, or what it has been doing. Look at what it actually does.
This process is very important since you may find that you prefer the current role of the business as opposed to the original one, and this will inform a different branding process.
Take a pen and paper and write down a list of what you think your business does. This will help you get a clearer picture of what your brand actually does.
2. Why did you get into the business in the first place?
What was the reason that drove you to create the business at the start? Were you just looking for a way to make a few dollars or were you out to set up a mammoth business venture?
You need to dig down and think about what passion ignited your desire to set up the business in the first place. It is important that you write down the list of reasons, since they tend to become blurry as time goes by.
3. What direction do you envision for your business in the future?
This is a daunting task for most business owners who hardly project their business endeavors for more than a couple of years.
Think about where you want your business to be in the next 10 or 20 years.
You can close your mouth now, and stop looking so defeated. This is an important step, as it will affect how you approach the branding aspect during web design.
For companies like CREDOFY, the projection is to have offices in all parts of the world, attending to web design project for entrepreneurs in those countries.
You need to think whether you will be dealing in a single product or service forever, or if you will branch out.
Facebook started out as a place where people can exchange experiences, but it has now branched out and bought Twitter and Instagram. Will you be looking to branch out to other products and services? How will your brand be incorporated into them?
Don't be afraid to think big. Every successful venture is fueled by a huge dream!
4. What do you believe in?
According to the Harvard Business Review, "Build brand loyalty on shared values with your consumers. It is not the number of interactions a buyer has with your brand, but the quality and relatability of the interaction.
Now this is where most newbies fail badly.
They look at the work ahead of them and they just slink away, because they do not believe in anything about the business.
What beliefs will set your business apart from your competition?
If you believe that people should not pay for shipping, then you had better make it very clear right from the start.
These beliefs will help you streamline your brand as you are creating it. You will be able to include the beliefs in a manner that will resonate with your target audience and you will get more traffic and conversions.
5. Why are you creating the brand?
You need to know that rationale behind the brand that you are creating. Many times, when creating logos, companies will come up with a rationale that informs the colors, geometry and elements of the logo.
The logo alone does not make a brand, so the rationale should cover all aspects of the business as a whole.
Pick up your pen and paper once again and write down 5 reasons why you are creating this new brand.
NOTE: do the same if you are rebranding your website.
This list will show the hopes and dreams of the business and they will help in the branding process.
6. Who are your customers?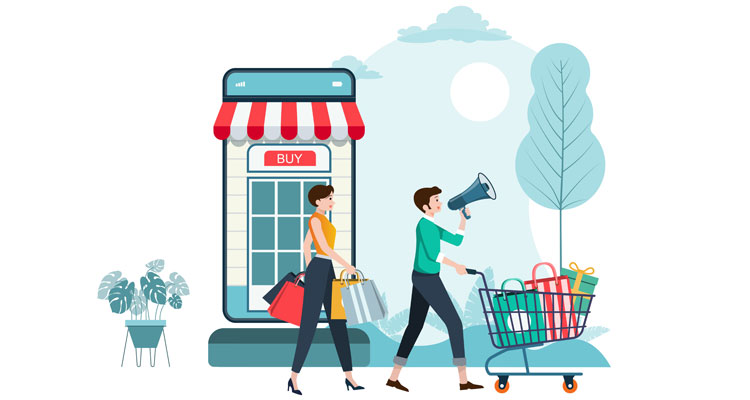 You cannot build a successful business if you are not sure about who your customers are. You need to understand them intimately so you can create a brand that resonates with their needs, challenges and pain points.
This is where the creation of branding user personas comes in. You need to know their ages, occupations, income levels, demographics and a lot more.
If you do have existing customers, then you should think if they are the only ones you want or whether you want to cast out a wider net.
7. Where do you customers reside?
Location is also important when it comes to branding. The products that are the rave in the United States, may not be the ones people are looking for in India.
Where your customers are, what their daily activities are, where they frequent, who their cronies and buddies are, are some of the issues that you should think about when creating a brand.
With this few questions answered, you have defined your brand and are now ready to go ahead and start building the brand itself.
Related Article: 50 tips on how to keep your brand strong and relevant
Branding is a very wide topic and as such should be approached from a practical point of view. The answers that you have gleaned from the questions above should be applied in a very practical way. Below, you will find a practical approach to branding that will work well with any kind of business.
1. Come up with a complete brand strategy
It is time to roll up your sleeves and get your hands dirty with brand strategy
After answering all the questions above, you will be I a position to come up with a broad brand strategy for your website. This is a detailed planed indicating precisely what you are aiming to achieve and how you are going to achieve it.
When you combine your brand strategy with your content strategy, which we covered earlier, you will be able to communicate in ways that will enable you to achieve the goals you set out above.
Don't put the cart before the horse if you want to have a credible brand identity. Start off by creating a brand strategy.
2. Wrap your mind around the concept of a brand identity and what makes it marvelous
You cannot define a brand identity just by a logo and color palette alone. A brand identity is one that is comprehensive all aspects. The optics or visual language should be applied to everything from the website down to product packaging.
The needs of every brand identity will differ depending on the nature and size of the business, but basically, the basic features found in a brand identity include the following:
Although these are the basics, they do not guarantee a successful brand identity and a lot more has to be done to flesh them out.
Having a strong brand identity means that it should resonate with the internal design team, as well as the target audience.
Here are some points to keep in mind as you move along. Your brand identity MUST be:
If you want to go and pillage the market and make your bank account grow bloated, then you should make sure that your brand identity does not miss out on any of the above features.
3. Research, research and research some more
You don't start creating a meal without knowing what the ingredients and cooking process, do you?
Don't think so!
As you begin your branding identity creative process, you need to approach it from a critical and informed view.
This is the reason why you answered questions in section A of this article
You need to poke around, grope, inspect as much as possible.
This intimate knowledge of the business is what you shall eventually turn into a visual representation in your brand identity.
When it comes to creating your brand, this is perhaps the most challenging and demanding task that you have to do.
You cannot get a good brand identity without breaking a sweat! So hands-down it is the most difficult stage, but it smoothens out the subsequent phases of creating your brand identity.
You must build a foundation on which your visual representation will be built upon. What you are aiming to do here, in a broad sense, is get to know who you are aiming to communicate with, your current brand position in the market and identifying your competition.
4. Begin by creating user personas
Your target audience want to interact with your brand identity, which is the face of your business. It should tell them EXACTLY who you are.
Most marketers believe that what they want to present as their brand is what informs the brand identity. Although there is some truth in that train of thought, there is a lot more that goes into the brand identity.
You must also think about what kind of brand your customers are used to engaging with, or would want to engage with.
If it does not pull at their heart strings then your brand identity will be an exercise in futility.
NO! It does not mean that customers will determine the geometry or color of your logo. It just means that you must make choices that incorporate what their needs, challenges and pain points are.
This is the reason why you need to create user personas for you brand identity. You must address certain segments appropriately for your brand identity to be effective across the board.
You need to get the demographic and psychographic information on your target customers, in order to fully understand their needs.
Who are they and what really drives them?
The user personas should go beyond your customers and also consider employees, and other brands that would have a symbiotic engagement with your brand.
5. Get to know your competition intimately
When you read about the princess and the frog, you wonder what was so good about the frog that he was able to get the affections of the princess, which later turned him into a prince due to a kiss.
Imagine that! The frog must have had a great brand identity to entice the princess to kiss him, even when he was in the form of a frog.
There were other handsome suitors, but somehow he had an edge over them.
Get to know your competition and become visible, unique and relevant, and your customers will gladly kiss your brand forever.
Without a comprehensive understanding of the competition, you will blend in and get lost in the mire. You need to know your competition and how your brand compares to theirs.
You need to do a formidable competitive analysis of your niche, and see how you can differentiate yourself from them.
Notice how companies tend to levitate towards using the same color palettes within the same niche?
Think Facebook and Twitter, which used blue. Think about medical sites which also tend to use the same imagery of doctors and nurses. Think about law sites which use the judge's gavel as the main picture on their home page.
You need to differentiate yourself, and competitive analysis will help you do so.
In 2011, Twitch, a video platform decided to use purple in their branding as a way of getting away from the red and green colors used by the competition (YouTube and Netflix use red, Vimeo uses green). The company became so successful that just three years later, in the year 2014, Amazon purchased it for $1 billion.
6. Critically examine your current brand
Whether you are creating a brand identity from scratch or making updates to an obsolete one, you need to do an audit of the current brand.
You should look into:
You need to do an audit that will give you a clear pictures of how it is perceived by all stakeholders internally and externally.
This will shine a light on what you will maintain and what you need to discard or remake.
The brand audit will require you to do a lot of communication and surveys with customers and also company employees.
Your employees should fill out an internal brand audit survey, which goes, in detail, to address the personality and value of the logo and its positioning.
You should also create a questionnaire for a sampling of all your existing customers that will give you a clear idea of what they think about your branding and how it affects them.
Once you have completed the brand audit, you will be ready to proceed with the creation of a creative brief for the brand.
The creative brief includes features such as
Now you have a full and personal understanding of the brand and it is time to move on to the actual design.
7. Crafting your brand identity
You have a wide range of data that will help you craft your brand identity.
To recap, you should now have:
Related Article: A Ultimate Guide to define your right target audience
It is now time to turn all this data into a visual representation of your brand. The information is an emotional text-based representation of what your brand is. Now you have to turn it into an emotional visual representation which will resonate with your target audience.
This process requires brainstorming with your creative team, where you look into word clouds that will address the information that you have gathered at this point.
You need to bring the words to life so they can be properly be interpreted visually.
A quirky example would be as follow:
Strong > Powerful
Strong > Lion > Muscular >Body Builder
After brainstorming such word clouds, you then pick those that elicit the strongest emotional response, ad see how they can be enhanced visually to trigger an even stronger emotional response in your target audience.
The issues to be looked into in this creative phase are as follows:
8. The logo
A brand identity is a system of design that is very intricate with all elements coming together and influencing each other. However, the first element to be considered is the logo.
Start off with a black and white design and then flesh it out and mold it using core geometry and harmonizing imagery. Get feedback from stakeholders and continue to make changes as you go along.
The image of the logo should send out a unique message of its own, without having to add color.
9. The colors
Once you have a unique black and white logo ready, you can now delve into the colors that you will use. You must pick colors that bring out the emotions that you want to trigger in your target audience.
You should have a color palette that is balanced, and the basic mix should be as follow:
A main color
Two primary colors
Three to five complementary colors
Two accent colors
10. The fonts/ typography
Although every phase of creating a brand identity has its challenges, choosing the typography can be very tricky, when it comes to visual representation.
Read this very carefully
Your brand must have a cohesive language. Don't fall into the trap of choosing a font because it is the one that is trending on most sites at the moment; it can quickly become obsolete.
As a rule of thumb, the choice of your typography should be determined by the shape of the logo.
This may seem to be a simple choice but it is not!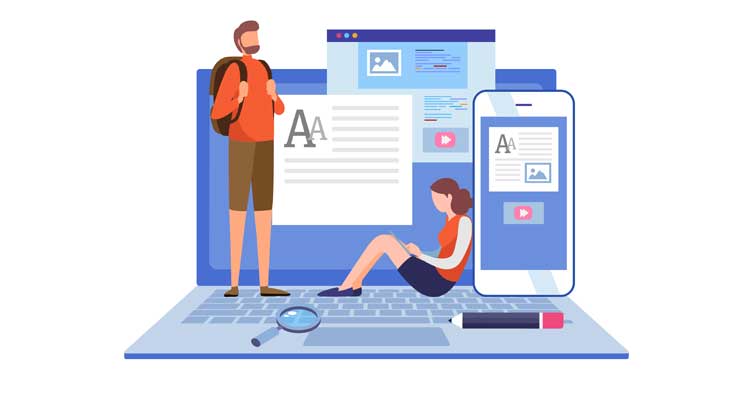 The typography should also communicate the emotions of the brand and should illustrate the brand persona very clearly to the target audience.
Ideally, you should have 2 to 3 font types; A primary brand typeface, a secondary one for certain special purposes, and if necessary a tertiary one, although this is not a must.
11. The design system
Most businesses fail hard when it comes to the design system.
They believe that after getting the logo, colors and typefaces, they can go right away and put them together in any way and they will get the expected results!
The brand identity is a way of introducing the business to potential and existing customers, so it is imperative that it is an exciting experience.
This means giving a cohesive and consistent presentation of these three elements.
The hierarchy and layout should be designed in such a manner that it is easy to navigate or browse.
This means applying the best typefaces to content, headers, sub headers, images, body copy, etc.
12. The imagery and illustration
You should now look into the imagery that you will use, the sizing, treatment, filters, etc.
The illustration should also be cohesive; avoid too much illustration or using styles that clash with each other.
Illustration should just illustrate other visual elements.
Related Article: 5 Important tips to turn you into a formidable website design strategist
13. The icons
The choice of icons is informed by the creative language and also the applications that they are being used for. They will be determined by the industry, and the medium that they are being used for.
14. Data visualization
Data is used in brand identity to make things clear and easily understood. Think about how data is visualized in an infographic for easy comprehension.
15. Other elements to consider
Your brand may have a unique way of communicating with your target audience, depending on the niche, type of content etc.
The design of the brand identity will have:
16. Create a Brand Style Guide
Having a poorly designed brand identity is disheartening to many businesses; having a well-designed brand identity that is used badly or never used can break your heart.
This is why you need a style guide for your brand identity to make sure that it is used correctly.
You need to have clear and detailed guidelines for every element of the brand identity, and include examples.
Your designer must have as much information about the brand identity as possible.
Creating a brand identity is a difficult and sometimes confusing task, but when approached in a proper manner, the result resonates well with the target audience and brings in the desired results.
Think back to some of the best brands that you know, just like you did in the beginning of this article, and you will see how the process comes together to create a brand identity that is memorable and effective.
It may just be a simple tick, or some words written using a funky typeface, but the brand identity resonates well with the products or services offered by these leading brands.