Website strategy is an important part of website design and is very broad. Here we go into the topics that comprise website strategy to enable you to have a firm grip on the subject.
Your time is precious so let's cut to the chase and get right down to the main points. Website strategy can be broken down into 5 distinct stages:
Content Strategy
Content Marketing Strategy
Design Strategy
Redesign Strategy
Testing Strategy
Although they are distinct phases of web design strategy, they come together to give you a formidable strategy for the best website design.
This is not constant, since every website is unique, so it is crucial to know how to apply each of them for every new website.
Content Strategy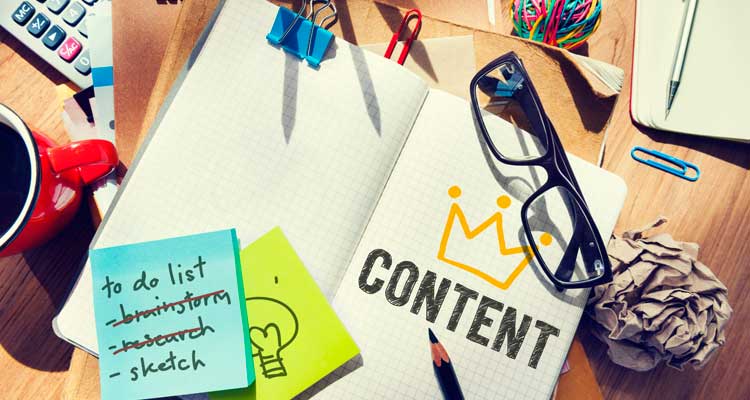 The Digital Experience Survey conducted by IBM in 2015, found that 56% of marketers believed that personalized content facilitates better engagement with the target audience – Content breeds brands recall and thereby increases engagement.
If you do not pay attention to content strategy, you run the risk of having disjointed content on your website which will just confuse your target audience.
Unfortunately, most content creators and businesses do not have a documented content strategy, and they do not reach the potential that they would have they put down a content strategy.
Content strategy is the planning, creation, delivery, and management of content.
When we talk about content, we are referring to written content, images, and multimedia created to inform and engage customers.
The strategy allows you to create structured, usable and useful content that works seamlessly towards a specific goal.
The goals of the content could be sales, leads, informing, generating interest and a lot more.
The basic and key issues that you should consider in content strategy are:
Identification of goals and substance.
Determining the organization and structure
Auditing and analyzing the existing and proposed content
Strategizing on the content topics, etc.
Distribution planning
Creation of the content
Maintenance of the content
Other issues that are considered when creating a content strategy include:
Knowing the goals of the organization and how they work to solve the users' needs.
Knowing the way users' consume content – is it blogs, YouTube, etc.?
Creating content for people and not search engines
Consistency of the content
The content strategy allows you to create a blueprint for the content that will be created for the whole site. This means blogs, homepage, about us, contacts, privacy policy and a lot more.
Related Article: 9 Steps for an Ultimate Content Strategy
Content Marketing Strategy
Don't get things mixed up!
The first thing to be noted is that a content marketing strategy is NOT the same as content strategy.
Content Marketing Strategy look at the various ways that content can be used for the buyer journey, user experience and customer retention.
Content marketing strategy is about the strategic use of content marketing, and not content, with other customer, sales and marketing strategies.
A content marketing strategy seeks to address the following
The user personas
The internal organization and structure of all marketing channels
What channels are the best to do content marketing?
Identification of metrics and Key Performance Indicators (KPIs) that should be monitored
Analyzing the content marketing of competitors
Trends within the industry with respect to content marketing. For example, video is slowly becoming more popular than written content.
Budgeting for the full content marketing process.
Content marketing is a deep and structured process, which catapults your marketing game above that of your competitors.
Content marketing costs 62% less than paid advertising, but it generates more than three times as many leads.
Many inexperienced business owners and marketers think that content marketing is an expensive venture, but in actual fact, it is much cheaper. It is easy to do, much more effective and reduces the amount spent on paid advertising.
Related Article: 9 Steps for a super successful Content Marketing Strategy
Design Strategy
38% of users opt to stop engaging with a website that has an unattractive layout
This builds the case for having a design strategy when you are designing a website.
Survey Gizmo, when launching their new interface for their app, rebranded their website and updated the website design. They realized a 31% increase in conversions that year.
When designing a website, you need a solid design strategy that shows how all the elements will come together to make a website that will attract people and convert them.
Some of the aspects that should carry a lot of weight include:
Defining the goal of the website
Get user personas – this is user personas with respect to the overall feel of the website. A website for teenagers will have a different look than one for people in their mid-30s.
Identify key brand issues with respect to the design – colors, fonts, images, etc.
Create an information architecture
Identify testing methods which can be used to test various design drafts.
Methods of tracking the results.
Identifying where each piece of content, forms, CTAs will be placed on the website
Defining the kind of navigation that will give the best user experience to your target audience
Great web designers and businesses know the importance of having a documented web design strategy. It works well, especially where the design is being done by a team; they will all know what their respective roles are and how they will all come together and deliver a spectacular website design.
Related Article:  12 Steps for a Kickass Web Design Strategy
Redesign Strategy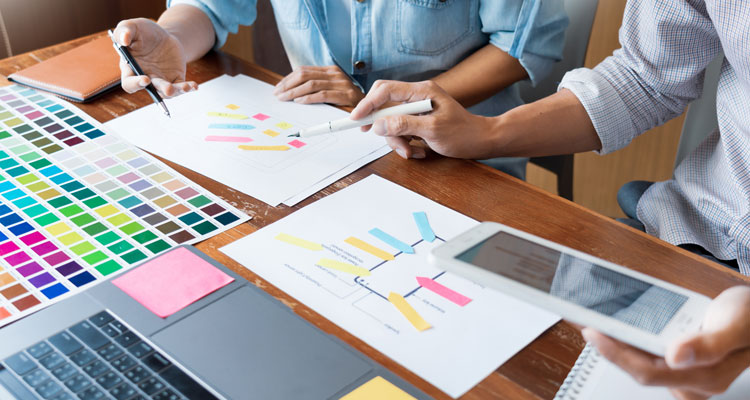 You have been in business for a long while, and all of a sudden, your sales plummet in a free-fall that shocks your entire marketing team.
What could be going wrong? The products or services are still popular, but you are now bleeding revenue.
The answer may be found in your outdated web design.
Keep in mind that you have competitors who will do anything to upstage you.
Check out your competition and you may find who is slowly taking away your customers.
So what should you do?
It calls for a redesign of your website.
Before you jump in and start shaking things up in a redesign process, you must create a redesign strategy.
A web redesign strategy is more sensitive than a design strategy – it can be a total success or a huge flop. The key issues that you should consider are:
Create a strategy for evolutionary site redesign – This is the slow redesign of the website and tracking metrics every time. You change one element and see the response to that.
Benchmark your current metrics – this allows you to see how the changes affect your customers.
Define your new goals
Define any new branding or messaging aspects that will go with the redesign.
Protect your SEO ranking
Define the user personas – these will change as you do the redesign
Take an inventory of the high performing assets to be kept and the low performing ones that should be discarded or repurposed.
Analyze the competition
With these steps, you are on your path to redesigning your website for maximum impact.
Related Article: 9 Steps to a Magnificent Web Redesign Strategy
Testing Strategy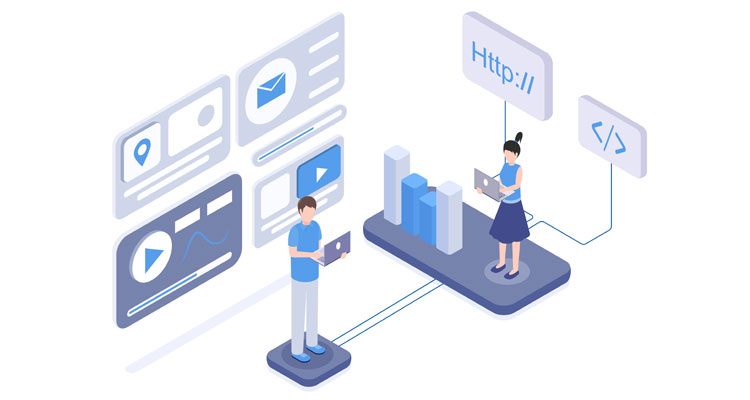 You cannot put lipstick on the face of a pig and expect it to pass off as a ravishing damsel.
Even if you have created a beautiful website, you need to test it and see if it will actually meet the pain points and challenges of your target audience.
Web Testing is the final phase when in the web design process, but it has got to be done right.
Various elements are tested in this phase and some of the most important are:
Security and safety – Your website, socially one that is performing well, will soon become the target of hackers looking to ruin the site or mine for customer information. You should ensure that the security measures that you have installed on your website are updates and impenetrable.
Backup of the website – Make sure that your website is backed up every single day. Sometimes the web hosting company promises to do it on your behalf, but you should take the initiative and do it yourself.
Test the features – Make sure all forms, links, CTAs, and purchase processes are working well. You can lose customers due to elements not working on your website.
Analyze data – you should check on your metrics and ensure that the site is performing well.
Compatibility – test the site on various devices and browsers to make sure that it is viewed properly on all of them.
There are many other testing aspects which you will learn when you go to the main page by following this link.
Takeaway
Web design strategy at CREDOFY considers the five aspects mentioned above. With these, a document is created that acts as a guide and directs the design process for EVERY client.
It is crucial that there is no skimping or cutting corners when it comes to creating an effective web design strategy. A clear strategy ensures that there is adherence to the information gathered from discovery, research, and user persona creation.
Having to revise a web design several times is a waste of resources. The only way to avoid such wastage is to have a crystal clear web design strategy in place.