No doubt that your website design is modern, creative, have got great content and perfect navigation. You are self starter and work really hard. You have build up quite a good number of audiences for you website or for your blog and they like coming back to your site for more, interact and comment.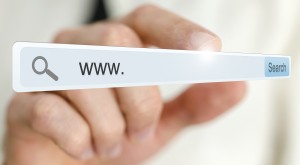 But regardless of all this, your website is not fairing that great or have held up for some reason. Your good number of visitors has started to drop and your rankings are decreasing, sales have declined. The hideous reality is that your website is not rising to any further extent and has suffered stagnancy. Seems like a strange thing to worry about, right? But the matter of fact is that all this is happening because the speed of your website sucks and it affects all the other factors relating to your once-upon-a-time doing very well website.
It's sensible to assume that a website's loading time is extremely important for any business, be it big or small. All of us are very well aware that users hate to wait for the web pages to load. Many a times to make our website look appealing we tend to have room for more content to the pages, heavy images, ingenious functionality and aesthetically pleasing designs, not caring much about how slow it will make the web-page to load. Unfortunately, visitors tend to care more about the page load speed then all the pomp and show in the website design. Moreover, page load time is one of the important factors considered in the Search engine optimization for rankings.
Quick-loading websites for sure perform better and in turn have a significant effect on every metric you be concerned about, such as search ranking, better-quality user experience, and enhanced user engagement and as a result higher conversions and more revenue.
And with this the entire business fraternity have concluded that – faster the website, higher the conversions.
Page loading time matters most today than ever before, below are some reasons that states why.
User experience: Page load time is a major causative factor to page desertion or abandonment. The average number of people visiting any website does not have the patience for a page that takes forever to load. People usually look forward to a fast user experience and when they fail to get that they do not hesitate to step back and look for a better loading website providing same services. That's termed as a bounce rate. Moreover, in the quickly emerging mobile markets, typically half of the strength around us browse internet on their hand-held devices on the go. In such case it becomes imperative to get the website load speed improved. Doing so will rally round your users to better engage with your website, and you'll get to see more conversions from your audience.
AdWords Score: Another factor that can affect your business is AdWords score which is a key component that Google considers for any landing page experience. Therefore, keep in mind better a page performs, the better your Quality Score will be. On top of it, Quality Score coerce your CPC, which is directly related to your ad cost, better the page speed, lower is your advertising costs.
Better search rankings: Another area where page load speed is a prominent factor considered, is rankings in Search engine optimization. Google's ranking algorithm for desktop and mobile follows it religiously. Better ranking here would be attained by having a better optimized page. Whilst, this won't guarantee of rank one but will be of some advantage otherwise.
The major factors that bound the page speed are:
Big images: Large-sized, high-resolution images take many folds longer to load when compared to normal images. This slows down page rendering. This can however be improved by compressing the images, modify compressed images so that they look appropriate on the website while scalling and finally make a CSS sprite (One large images comprising many smaller ones) for all the images.
CDN: Why content delivery network is essential? Because any CDN encompass numerous networks across the globe and thus reduces server load. Moreover, when experiencing huge traffic on the website it prevents the crash and it enhance content delivery and increases the speed of the website. It is also offers security from the potential threats online.
Too many ads: Slow loading ads are the major contributor to limit the load time of a web page.
Incompatible browsers: While have a website designed, it is imperative to test it for the compatibility across major web browsers, else it would back fire and harm your business.
All the above and many more such factors are major bandwidth burglars. To have a web-page load smoothly is it advisable to get rid of these and you can build and maintain a fast loading website that can earn you reputation and revenue at the back of your hand.