The last quarter of any year is a perfect time to look back on the present year that is passing by too quickly and think about a new year that is ahead of us in few months time. In the past few years the web has changed immensely for the designers and developers and with each passing year the web designing trend keeps on upgrading. We have chalked out a few website design trends that we anticipate to stand out in web design in 2015.
Let's look at some of the anticipated web design trends that will either stay back or will come up in 2015:
Flat design – Flat design is getting lots of love from the designers and will continue the same in the year to come. Do not mistake it for being just another fad as it certainly is not. Flat design is all about keeping it clean, simple, and minimalistic yet modern.
The reason why everyone wants to have a flat design for their websites is that it looks neat, bright because of more white space and posses no clutter. Moreover, it often uses bright colors to accentuate a plain layout. It has been the talk of the design world for most of 2014 and we foresee the designers to persist utilizing it in 2015 as well.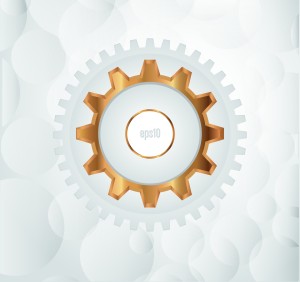 Pictures speak the most universally understood language – In the upcoming years pictures will form a more prominent place in the web design; to be precise large pictures. These large pictures or images would be seen on the homepage of the websites. To top it all we will see more images that are played with things such as color overlays or are blurred images, or even images that are evocative of Instagram images with filters. These are called manipulative images and they will find a place for themselves in the coming year.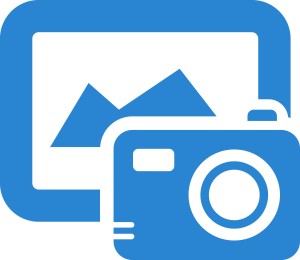 Responsive design – Since smartphones and tablets are selling like hotcakes, web design is already witnessing a switch from only desktop designs to the ones that can be viewed on various other devices. Due to huge market potential, now a day's more and more people are browsing on the devices like mobile phones, tablets etc sidelining the traditions computers. It is anticipated that the mobiles and other hand-held devices will surpass the use of computers and laptops in 2015. This should be alarming for the website designers as well those who own outdated traditional websites.
To cater to the user demands designers are on their toes to adapt themselves and learn the fundas of responsive design, that works equally well on a desktop, a laptop, a mobile device or any other compatible hand-held device. One of the major trends in 2014, responsive web design trend will be reinforced in 2015 and will most likely stay in the year to come.
Increased use of Infographics – Infographics or information graphics are graphic representation of any type of information be it some complex data or piece of textual information. Infographics have the ability to present complex information in a clean understandable manner and in a small space. It makes large data sets coherent. It presents the information in an eye-catchy form and they do not cost bomb. That is the reason they are quite popular amongst the business owners. There is even a science behind well-designed info graphics to make them more compelling.
Creative designers usually create a story around the facts and data and this way imparts loads of information in a simple way with infographics. It is an effective way of communicating large pieces of data.
Typography getting into the mainstream – Like the content is for a website, typography is for web-design. Rich typography has been a rave in 2014 and is now getting into mainstream.
Traditional fonts have lost their charm and avalanche of high-quality fonts are available at a very affordable price. Thus, typography will continue to be a dominating design element in 2015.
Watch instead of reading – In the coming year we will be witnessing an increased focus on using video to tell a quick story than to write a 10 pager to explain it. Video can be an effective way of communication and can work great when there is a complex topic to be explained. Videos are something that you'll see in abundance across the web. It is getting increasingly popular and easier to get a professional video done and have it on you website, share it on social networking websites so on and so forth.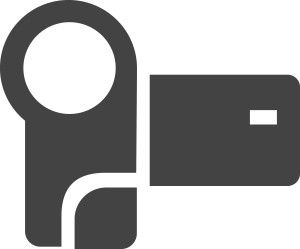 Hopefully, above article can shed some light on the anticipated web design trends that lies ahead of us in future. In case you feel that I may have forgotten something, feel free to scribble in the comments below.