Avoid Epic "Talent Failures" Through Proper Web Discovery. Without in-depth discovery, even the best website designs will ultimately fail
Why do we do website discovery?
Unless you understand the needs, challenges and pain points of your target audience, you can never thrive in any business! And to do that you must address following three critical aspects of website discovery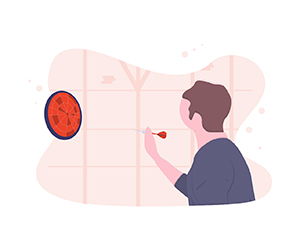 What
It pays to be diligent! Collect crucial information on challenges, goals and pain points. Get a site that is functional, aesthetically pleasing and converts.
Who
Understanding your target audience! Create a website that fully resonates with them. You will get a site that converts, and increases profits almost instantaneously.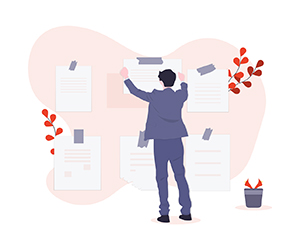 Why
People don't buy "what", they buy "why". Discover why you are offering the product or service and give measurable benefits to your target audience.
"We do not focus on "how" questions because that is effectively spelled out in the strategy phase.
Creating a website that is aesthetically pleasing, functional, and effective is the most important part of the web design process.
The goals of the client are paramount. This is why "Discovery" is the most important step when it comes to web design"
What else do we do in discovery phase?

Set Goals
Only 1% of business owners know how to set smart goals. Get your goals right and know where you are and where you are headed.
Provide Value
You want more customers in order to multiply your earnings? Bait them by providing value in your business. Value earns customer trust and loyalty.
Evaluate Competition
Evaluating the competition during discovery a quick way of overtaking them and getting to the #1 ranking before they even know what is happening.
In web design, you do not just go into creating mockups and imagery in Photoshop, convert to HTML5 and then claim that the website is beautiful and as a result of this aesthetic appeal, it will be functional and successful.
You need to stay off the screen and do some discovery
Types of Website Discoveries

Content Discovery
A website will all the bells and whistles does not guarantee conversions. Content discovery helps identify what kind of content you need to convert customers.

Design discovery
Web design cannot proceed without design discovery. The design determines the user experience, which will determine the conversion rate.

Redesign Discovery
We need to collect data from the old site before starting the redesign. We must justify the redesign during the discovery meeting.

Functional Discovery
The features and scope of a website are important since they improve functionality. Discuss and document these before jumping into the design & development.

Marketing Discovery
Marketing discovery identifies the channels that will be used to market the products and services. This affects the design of the website.
SEO Discovery
SEO discovery identifies the keywords to use in creating content. Analytical keyword research and keyword competition must be done.
Today, Discover What Makes You Uniquely You!
Get breakthrough web discovery that leads to a deeper understanding of the unique qualities of your business