Top rated Web design company in India
We offer Responsive web designing services, Website development, mobile friendly website
&

SEO services
We design dynamic and creative websites that aren't just unique and absorbing, they're easy to navigate and wonderfully effective.
Our experienced development team will help you attract customers to a website that offers a more immersive and enjoyable experience than ever before.
Our websites look and feel great on every device. Mobile phone, tablet or desktop, we'll design a website that's stunning on every device.
Appeal to the search engines with a website that's designed to please and built to compliment your marketing campaigns.
Mobile is the future that arrived yesterday. With our sleek, interactive Apps built for Apple and Android devices you won't get left behind.
Our philosophy here at Credofy is to keep things simple yet effective, not just for our clients but the customers they're trying to attract. We design and produce websites that are beautiful to look at and amazingly easy to use.
While our focus is on innovative website design and forward thinking development, our App production team are creating waves in the Apple and Android marketplaces.
We're here to make life easier and more streamlined for you and your customers. That's why we focus our expertise on developing and creating solutions that simplify operations, ensuring your e-commerce business enjoys the biggest return on Investment.
Showcase your company's work to the world and broadcast your talent with a cost effective website that's as gorgeous to look at as it is a joy to navigate.
Fantastic! Fantastic! Fantastic! Amazing job. I cannot say with words how incredibly hard Credofy works. And how well they work! They listened carefully to all my requests and delivered just fantastic material. Even when my ideas were a bit confused. They were always very patient with me, extremely meticulous and caring. I am amazed. I think their service worth's far far… FAR more than what they charge for. They really want to create the dream website for their clients. And they did in my case! HIGHLY recommended.
Chiara
Actress and Director, London
http://chiaradanna.com/
–
Chiaradanna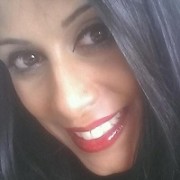 I am very picky with very high exceptions. I gave Credofy a brief which they clearly followed, asked questions and proposed some alternative options. I would have no hesitations in recommending them to others, in fact I already have. Plus I have another two projects which he will be working on for me. The art of recommendation is not just how highly people think of your work but the referral to others whilst retaining and gaining repeat business from existing customers. Credofy is a fantastic example of that.
Absolutely fantastic work! Credofy is the best website builder and development company I have EVER worked with. I am delighted with the results. He has been exceptionally attentive, thorough, efficient, helpful, creative and patient. He has come up with ideas beyond those I even had myself, and is a wealth of expertise!
Establishing a start up company has it's many challenges and identifying companies that have the expertise, manpower and skill-set to assist in these many aspects is not an easy undertaking. Credofy took over my website project, redesigned  the logo and I could not be happier with the design and the short turn around time for the final product.
Credofy exceeds my expectations every single time, their attention to detail and technical knowledge is second to none. Ensures every single detail is adhered too and won't rest until you're 110% happy with it.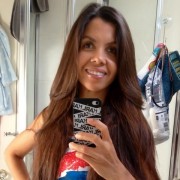 Credofy did it in a record time. Everything was possible. They understood clearly what I wanted and managed to transfer my ideas on my dream website. Great service, good quality and responsive.
Ange G
Beauty Builder
http://www.gosh-food.com/
–
Gosh Food
Do you agree with us in the purpose of? Resources do play an important role to build a website and grow your business. Is it? Well, Web Designer Company in Delhi has discovered 12 resources that are essential…
http://credofy.com/wp-content/uploads/2017/01/Drawing-Graphic-Designer.jpg
870
1000
Credofy Solutions
http://credofy.com/wp-content/uploads/2014/11/logo.png
Credofy Solutions
2017-01-16 10:30:54
2017-01-17 11:45:11
12 Essential Resources For Building A Website
I think you'll agree with me when I say: It's really hard to convert visitor into actual customer. Or is it? Now it's time to change, you can significantly increase your customer by implementing 40 tips on your web design. These…
http://credofy.com/wp-content/uploads/2017/01/web-design-tips.jpg
667
1000
Credofy Solutions
http://credofy.com/wp-content/uploads/2014/11/logo.png
Credofy Solutions
2017-01-15 12:17:18
2017-01-17 12:41:01
Web Design | 40 Tips To Make An Excellent Website | Credofy
I am sure that you will agree that : PSD to WordPress is REALLY the only future considering that almost 30% of websites in web are in WordPress. WordPress offers you endless opportunity to customize your Website according to your needs. For…
http://credofy.com/wp-content/uploads/2016/12/PSD-into-WordPress-1.jpg
431
1000
Credofy Solutions
http://credofy.com/wp-content/uploads/2014/11/logo.png
Credofy Solutions
2016-12-29 10:40:22
2017-01-02 10:36:55
Future of Web Design – PSD to WordPress Conversion
GL-24 1st Floor, Jail Road,
India, New Delhi – 110064
contact at credofy dot com