Simplicity is mother of creativity, with this motto we design each and every website.
We have team and leaders  who have decades of experience in website development.
The website that we develop works well in all devices be it mobile, desktop or tablet.
It is an effective facet of web design that cannot- and should not- be overlooked.
Mobile is the future. We develop mobile applications both iPhone and Android.
The name Credofy was developed in representation of some of our company's core values; beliefs and production. Simple yet effective.
Our primary emphasis is on website development and design along with a strong secondary presence in mobile development.
We are a product oriented company whose area of expertise is in innovative processes and strategies to simplify daily life and to take e-commerce to next level.
We also help start up companies to go online as internet is the cost effective medium to show your presence to rest of world. We design and develop elegant website to showcase their work.
Fantastic! Fantastic! Fantastic! Amazing job. I cannot say with words how incredibly hard Credofy works. And how well they work! They listened carefully to all my requests and delivered just fantastic material. Even when my ideas were a bit confused. They were always very patient with me, extremely meticulous and caring. I am amazed. I think their service worth's far far… FAR more than what they charge for. They really want to create the dream website for their clients. And they did in my case! HIGHLY recommended.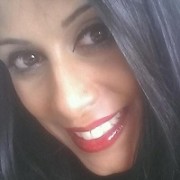 I am very picky with very high exceptions. I gave Credofy a brief which they clearly followed, asked questions and proposed some alternative options. I would have no hesitations in recommending them to others, in fact I already have. Plus I have another two projects which he will be working on for me. The art of recommendation is not just how highly people think of your work but the referral to others whilst retaining and gaining repeat business from existing customers. Credofy is a fantastic example of that.
Absolutely fantastic work! Credofy is the best website builder and development company I have EVER worked with. I am delighted with the results. He has been exceptionally attentive, thorough, efficient, helpful, creative and patient. He has come up with ideas beyond those I even had myself, and is a wealth of expertise!
Establishing a start up company has it's many challenges and identifying companies that have the expertise, manpower and skill-set to assist in these many aspects is not an easy undertaking. Credofy took over my website project, redesigned  the logo and I could not be happier with the design and the short turn around time for the final product.
Credofy exceeds my expectations every single time, their attention to detail and technical knowledge is second to none. Ensures every single detail is adhered too and won't rest until you're 110% happy with it.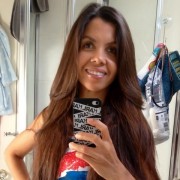 Credofy did it in a record time. Everything was possible. They understood clearly what I wanted and managed to transfer my ideas on my dream website. Great service, good quality and responsive.